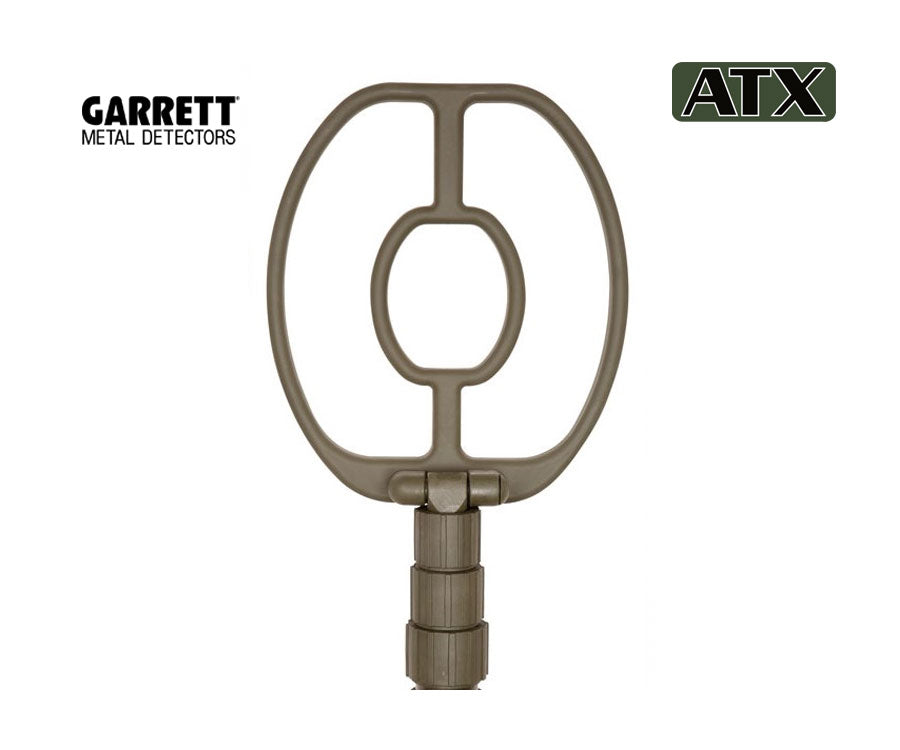 Garrett | 10" x 12" DD Search Coil for ATX | LMS Metal Detecting
*NOTICE – If you're seeing this message, 24 hour in store pickup might be delayed 3 -5 days due to low inventory on this item.
Garrett 10" x 12" DD Open Search Coil for ATX
This open coil is preferred for water hunting. Unique blunted elliptical coil increases detection field at edges and improves maneuverability against obstacles. 
Designed for Garrett ATX
Specifications:
Waterproof: Yes
Manufacturer: Garett
Product Type: Search Coil
Search Coil Build: Open
Search Coil Shape: Elliptical
Search Coil Type: Double D
Search Coil Size: 10" x 12"
Compatible:  Garrett ATX
Garrett | 10" x 12" DD Search Coil for ATX | LMS Metal Detecting