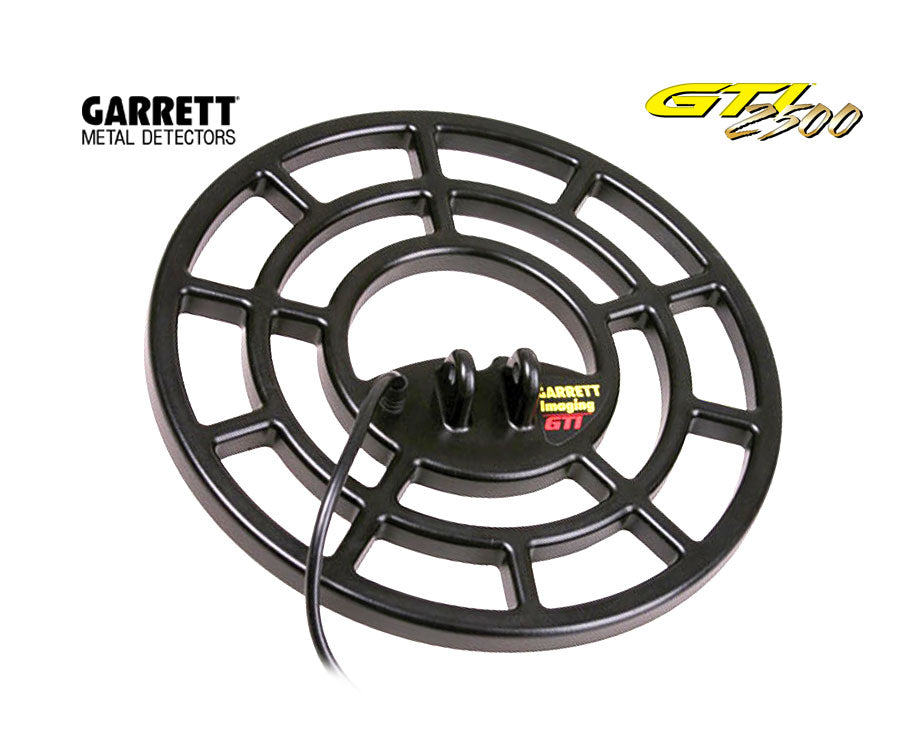 Garrett | 12.5" PROformance Imaging Search Coil for GTI 1500 - GTI 2500 | LMS Metal Detecting
$254.96
Regular price
$299.94
*NOTICE – If you're seeing this message, 24 hour in store pickup might be delayed 3 -5 days due to low inventory on this item.
Garrett 12.5" PROformance Imaging Search Coil for GTI 1500 - GTI 2500
Considered by Garrett to be one of only two search coils designated as PROformance Imaging Coils for GTI Series. Exclusive Garrett technology allows this coil to gather information on true depth and target size. Reduces false signals while maximizing depth. This coil is water resistant.
*Note: This search coil is designed to work with the Garrett GTI 1500 and GTI 2500.
Specifications:
Waterproof: "

water resistant"
Manufacturer: Garett
Product Type: Search Coil
Search Coil Build: Open
Search Coil Shape: Round
Search Coil Type: Concentric
Search Coil Size: 9.5"
Compatible:  Garrett GTI

 1500 & 2500
Garrett | 12.5" PROformance Imaging Search Coil for GTI 1500 - GTI 2500 | LMS Metal Detecting
$254.96
Regular price
$299.94