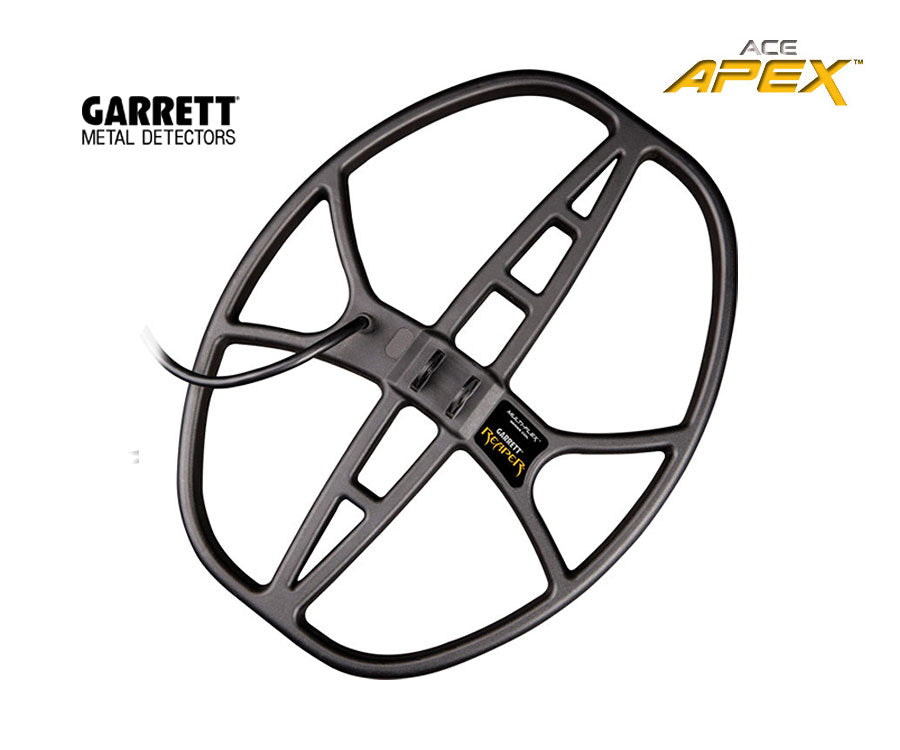 Garrett | 14" x 11" Reaper Multi-Flex DD Search Coil for Apex | LMS Metal Detecting
*NOTICE – If you're seeing this message, 24 hour in store pickup might be delayed 3 -5 days due to low inventory on this item.
Garrett 14" x 11" Reaper Multi-Flex DD Search Coil for Apex with Coil Cover
This coil provides a 25% increase in ground coverage compared to the Raider 8.5" x 11" DD coil. This makes the Reaper perfect for working large fields, searching for caches, and swinging above stubble and other field obstructions that often hinder detection depth. It also offers a significant increase in detection depth on medium to large-sized targets, while still maintaining excellent detection on small targets. This big coil is rugged and fully submersible. Weighing in at 19.6 ounces, its 14-inch size is still light enough to swing all day.
The Multi-Flex technology built into this Double D search coil means it cannot be used with other Garrett metal detectors. Prior ACE coils are not compatible with the Garrett ACE Apex.
Specifications:
Waterproof: Yes
Manufacturer: Garett
Product Type: Search Coil
Search Coil Build: Open
Search Coil Shape: Semi-E

lliptical
Search Coil Type: Double  D
Search Coil Size: 14" x 11"
Compatible: Garrett Apex
Garrett | 14" x 11" Reaper Multi-Flex DD Search Coil for Apex | LMS Metal Detecting