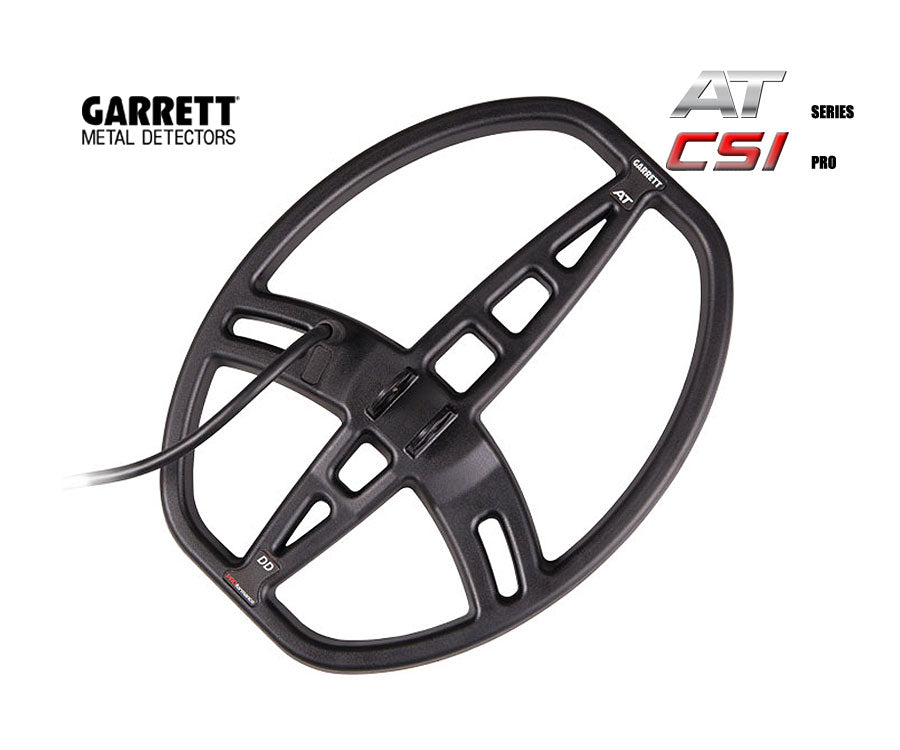 Garrett | 8.5" x 11" PROformance DD Search Coil for AT Series - CSI Pro | LMS Metal Detecting
*NOTICE - In store pickup available 3-5 day on this item
Garrett 8.5" x 11" PROformance DD Search Coil for AT Series - CSI Pro with Coil Cover
Optimized for maximum detection depth on small relics and coin-sized targets. The DD configuration provides greater detection depth and performance by significantly reducing the negative effects of heavily mineralized ground and saltwater interference. The long narrow detection field provides excellent scanning coverage and target separation ability, as compared to conventional coils. Garrett exclusive: blunted tip and tail design further extended coil's total scan area and offers improved searching along obstacles walls, fencing, etc. It has excellent ground visibility throughout coil, rugged, epoxy-filled construction, waterproof design; near-neutral buoyancy in water.
* Note: Designed to work only with Garrett AT Pro, AT Gold, AT Max and CSI Pro detectors.
Specifications:
Waterproof: Yes
Manufacturer: Garett
Product Type: Search Coil
Search Coil Build: Open
Search Coil Shape: Elliptical
Search Coil Type: Double D
Search Coil Size: 8.5" x 11"
Compatible: AT Series & CSI Pro
Garrett | 8.5" x 11" PROformance DD Search Coil for AT Series - CSI Pro | LMS Metal Detecting