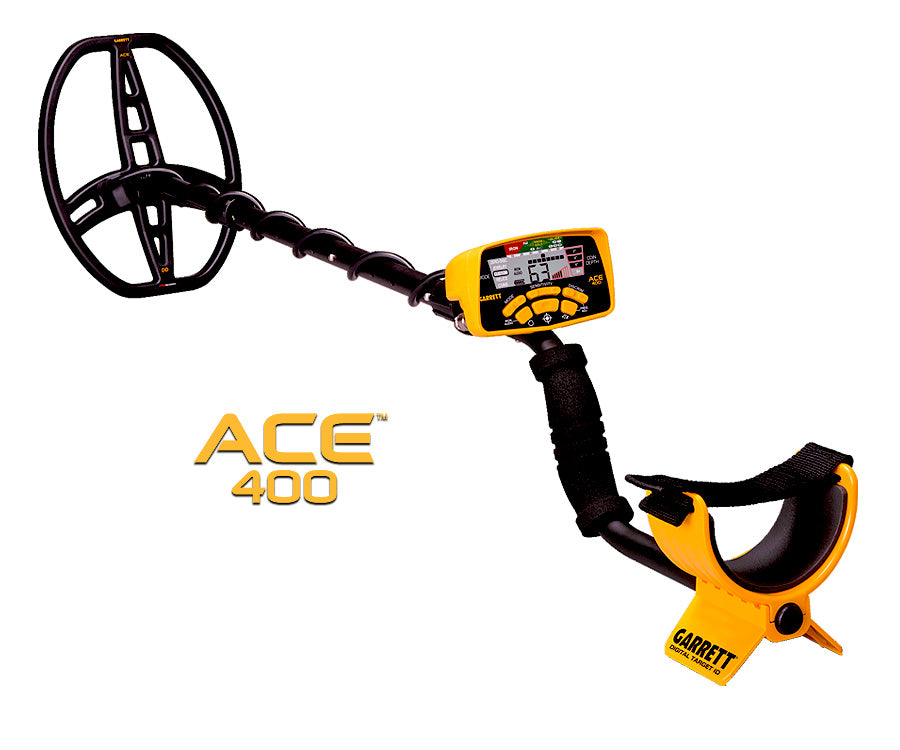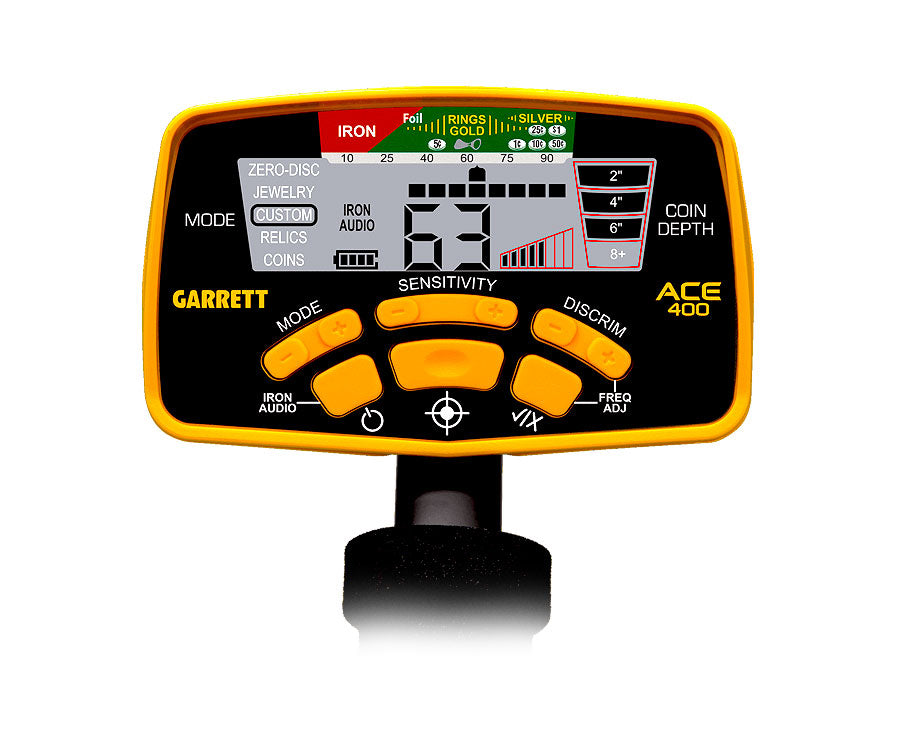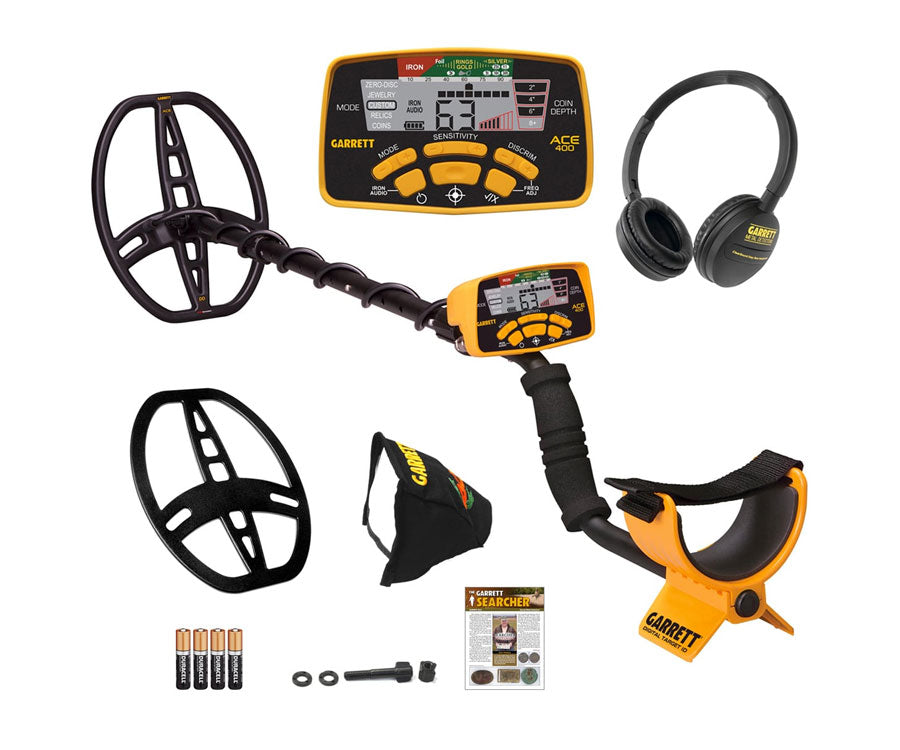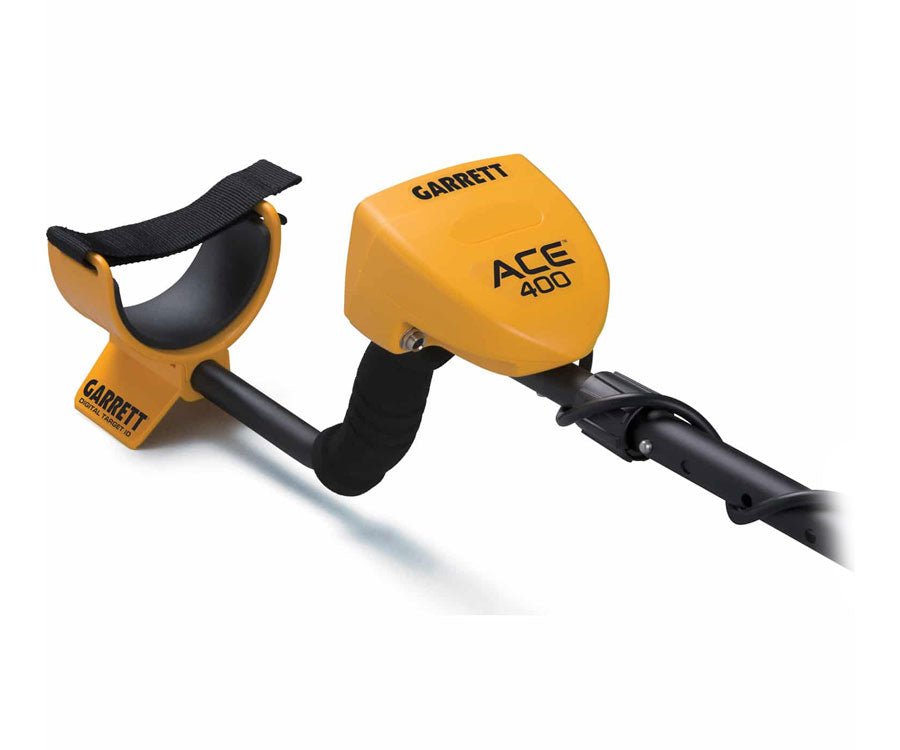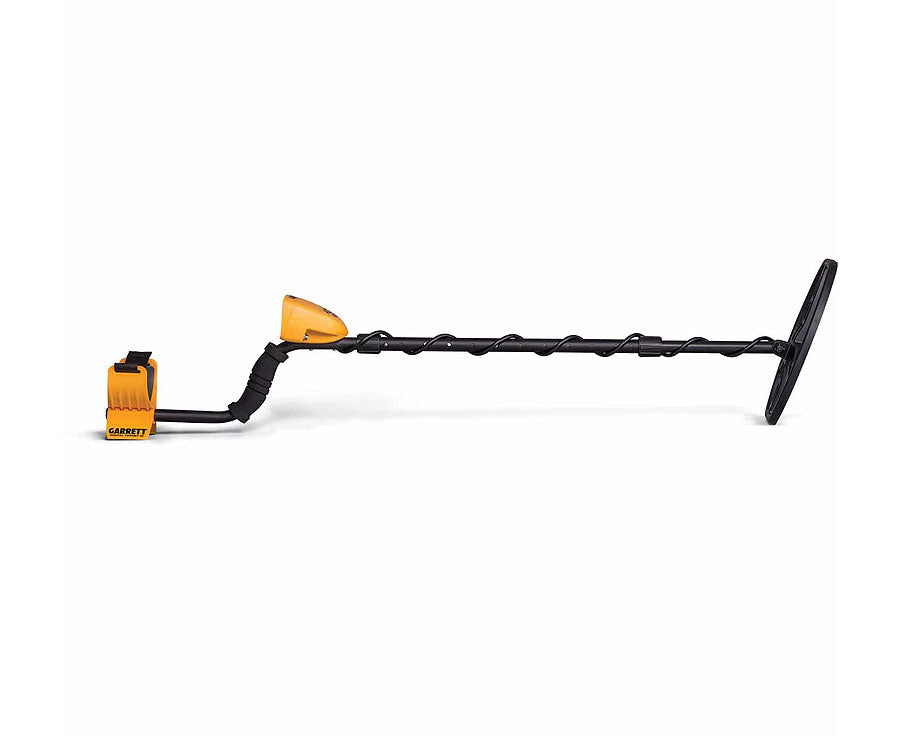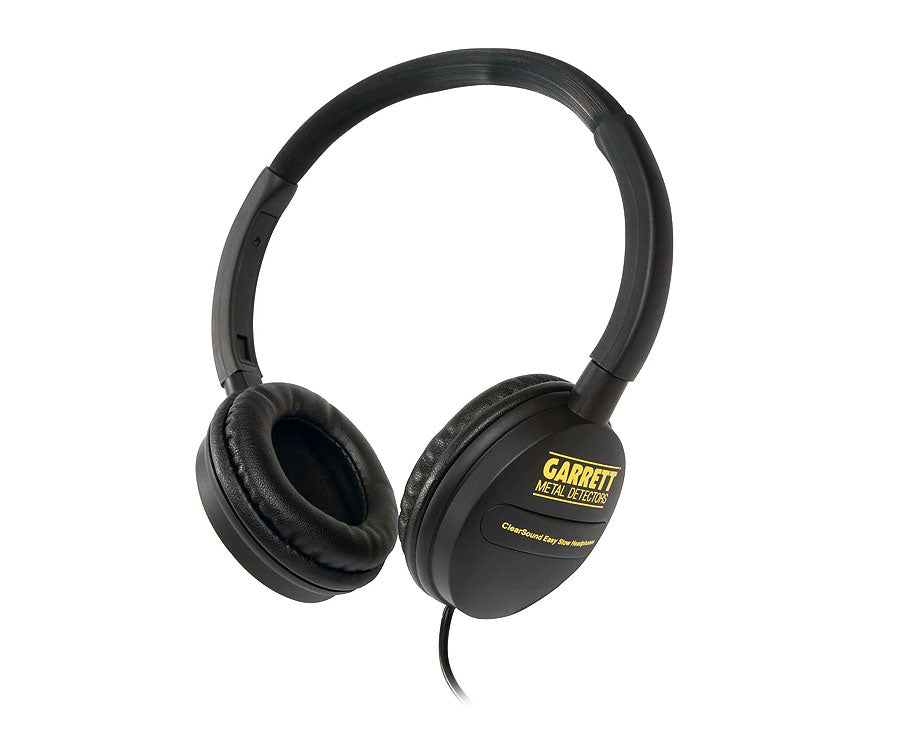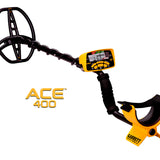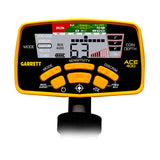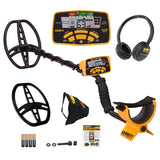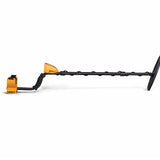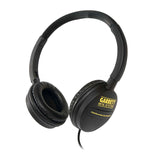 Garrett | Ace 400 Metal Detector | LMS Metal Detecting
Garrett ACE 400 Metal Detector with 8.5" x 11" PROformance DD Search Coil
Advanced features make the ACE 400 powerful on coins, jewelry, and artifacts. Get performance you would expect at a price you won't expect.
Product Highlights:
Headphones: ClearSound Easy Show Headphones

Frequency: 10 kHz Frequency


Coil: DD 8.5" x 11" PROformance Search Coil With Cover

Search modes: 5 (plus pinpoint)

Total Weight: 2.9 lbs (1.32 kgs)

Warranty: 2 Year Limited Warranty

Ground Mineralization: Adjusts Automatically

Audio: Three Distinctive Tones Based on Metal Type and Conductivity

Continuous Coin Depth Indicator: Determines a Target's Depth


Digital Target ID: Indicates the Properties of a Target with Scale Ranging from 0 to 99
Garrett | Ace 400 Metal Detector | LMS Metal Detecting
Garrett Metal Detectors
ACE 400 Overview
Garrett has placed big features into the ACE 400 with excellent detection depth, rugged design, and ease of operation.
The Garret ACE 400 includes advanced features like Iron Audio, Digital Target ID, and Frequency Adjust to help you dig more treasure and less trash. This versatile metal detector is an excellent choice for hunting on dry beaches, in fresh water, and rocky terrains.
Explore the features and benefits of the Garrett Ace 400 metal detector and discover why it's considered the best metal detector for beginners and advanced detectorists alike.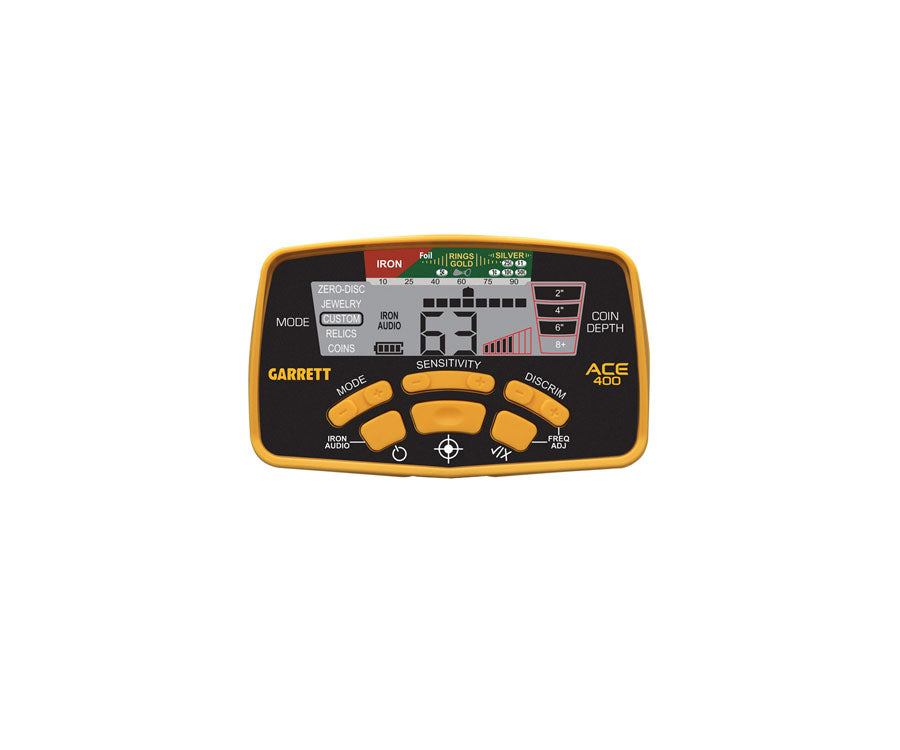 Features
New Iron Audio: Allows user to hear discriminated iron targets and to alter the mid-tone signal range.
New Digital Target ID: With a 0 to 99 scale offers target information.
New higher frequency (10 kHz): Provides better sensitivity on low and medium-conductivity targets (i.e. gold, lead)
New Adjustable Frequency: To help eliminate interference.
New Camlocks: For better stem stability
Includes Pulse-Width Modulation Audio: For sharper, more responsive audio.
Enhanced Iron Resolution: Gives twice the iron resolution of an ACE 250, to help separate good targets from adjacent junk iron.
Includes Electronic Pinpointing: To precisely locate targets and speed recovery.
Notch Discrimination: Modifies discrimination patterns based on what you are seeking.
Five Search Modes (plus Pinpoint)
Eight (8) Sensitivity/Depth adjustments
Coin Depth Indicator: Determines target depth.
Expanded Target ID legend: Includes indication of U.S. coin denominations.
Factory Included Items
Garrett ACE 400 Metal Detector
Garrett 8.5″ x 11″ ACE PROformance Search Coil: This coil is made for use with the Garrett Ace series metal detectors.
ClearSound Headphones: In-line volume control Rotating earpieces for easy packing. Its 41″ coiled cord extends to 82″.
Garrett ACE Environmental Cover Up: Protect your metal detector's control box against mud and bad weather.
Garrett 8.5″ x 11″ Search Coil Cover: Protect your search coil against rough conditions and terrain.
Adjustable Arm Strap: Holds the detector tight to your arm.
Garrett ACE 400 Instruction Manual: Instruction Manual to help assemble, take care of, and learn how to operate your metal detector.
Garrett Search Coil Hardware Kit: Includes Bolt, Washers, and Nut. This kit includes the nut, bolt, and washers that hold the search coil to the lower pole of your Garrett Metal Detector.
4 "AA" Batteries Included: Power your ACE 400 right out of the box.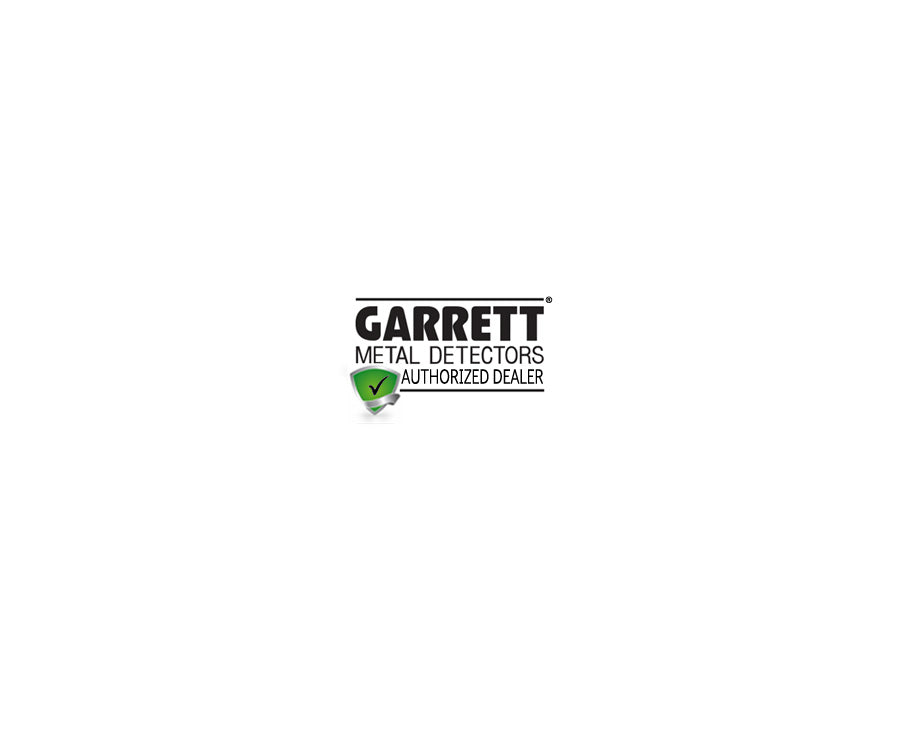 Specifications
Manufacturer: Garrett
Manufacturer SKU: 1141260
Detector Type: All-Purpose
Iron Audio: Yes
Iron Discrimination Segments: 4
Notch Discrimination: Adjustable
Search Modes: 5 (Plus Pinpoint)
Sensitivity/ Depth Adjustments: 8
Digital Target ID: Yes
Pinpoint: Yes
Frequency: 10 kHz, adjustable
Audio Tone ID Levels: 3
Target Depth Indicator: Yes
Standard Search Coil: 8.5" x 11" DD PROformance™
Length (Adjustable): 40" to 53" (1.016m - 1.35m)
Power: 4 AA (included)
Battery Condition Indicator: Yes
One-Touch Treasure Hunting: Yes
Camlocks for more stem stability: Yes
Headphones Included: Yes
Total Weight: 2.9 lbs (1.32 kgs)
Warranty: 2 Year, Limited Parts/Labor
See - frequently asked question

Is this metal detector fully waterproof?

No, just the coil is waterproof to 3 feet in depth. Great for detecting in shallow waters!