Garrett | AT Max Metal Detector | LMS Metal Detecting
Garrett AT Max Metal Detector with

8.5" x 11" PROformance DD

Search Coil
MAXIMUM DETECTION DEPTH
Enhanced electronics, a 13.6 kHz operating frequency, and eight Sensitivity/Depth adjustments allow you to detect targets deeper than other Garrett AT detectors
Take your detecting to the next level with the AT Max metal detector from Garrett. Capable of being submerged up to 10ft or 3m, you can get to the bottoms of creeks or river banks with ease. With Z-Lynk technology built in, you can hear your detector through the wireless MS-3 headphones.
Product Highlights:
Search Coil: 8.5" x 11" PROformance DD Coil
Construction: Waterproof up to 10ft or 3m Deep
Warranty: 2 Year Limited Warranty
Wireless: Z-Lynk built-in
Headphones: Wireless MS-3 headphones - Sync to Garrett's MS-3 wireless headphones that are included with the AT MAX
Garrett | AT Max Metal Detector | LMS Metal Detecting
Garrett Metal Detectors
AT MAX Overview
The Garrett AT MAX is an all-terrain monster that packs all the features that Garrett customers have been asking for: built-in Z-Lynk transmit technology, new Garrett MS-3 Z-Lynk wireless headphones, more depth, larger display numbers, advanced ground balance resolution, and even a backlight.

Highly Recommended for Coin, Jewelry, Cache Hunting, Relic Hunting, Organized Hunts and Water Hunting.
Garrett AT Max Manual - English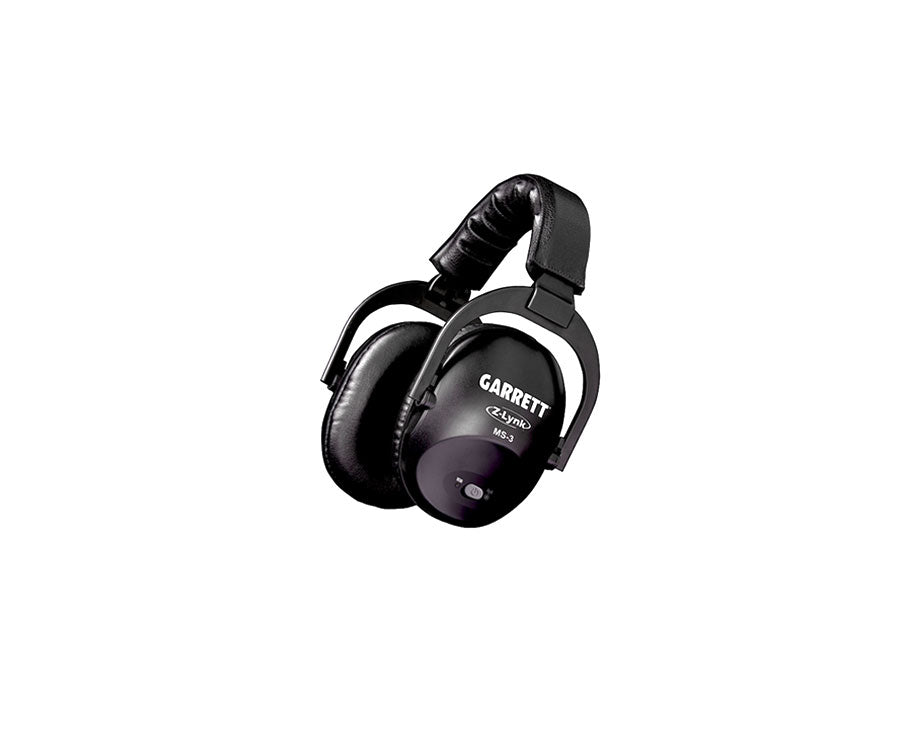 Features
Built-in Z-Lynk™ Wireless Technology: Cut the cord! Integrated circuitry transmits audio to your wireless headphones. Six times faster than Bluetooth speed! Auto pairing. No cables, and no interference from other wireless devices.
Garrett MS-3 Z-Lynk Wireless Headphones Included: The speed of Z-Lynk Wireless Technology, and high-fidelity audio with no cords attached!
Maximum Detection Depth: Increased transmit power and enhanced electronics provides AT Max with significant depth increase.
True All Metal Mode: Detects all types of metal and provides the greatest possible detection depth and sensitivity.
Backlight: Illuminates LCD screen for improved visibility in low-light situations.
Optimized Frequency: The AT Max 13.6 kHz operating frequency provides excellent detection on a wide range of targets—including silver coins, gold jewelry, and brass relics.
High Resolution Ground Balance: Automatic and manually adjustable for improved performance. Includes 175 points of Ground Balance resolution, allowing the AT Max to handle both conductive soils (such as saltwater beaches) and highly mineralized ground.
Automatic Ground Balance Window™: Garrett Exclusive feature will simultaneously ground balance to a range of values to help overcome localized ground variations. By reducing subtle ground responses, the Automatic Ground Balance Window smooths detector audio and allows the user to hear faint targets.
Larger Display Numbers: Digital Target ID number, Iron Discrim number, etc.
More Controls: All easily accessible with a single finger as you search.
Factory Included Items
Garrett AT MAX Metal Detector
8.5" x 11" PROformance DD Seaarch Coil
MS-3 Wireless Headphones
Garrett Manufacturer Warranty Card
AT Max Owner's Manual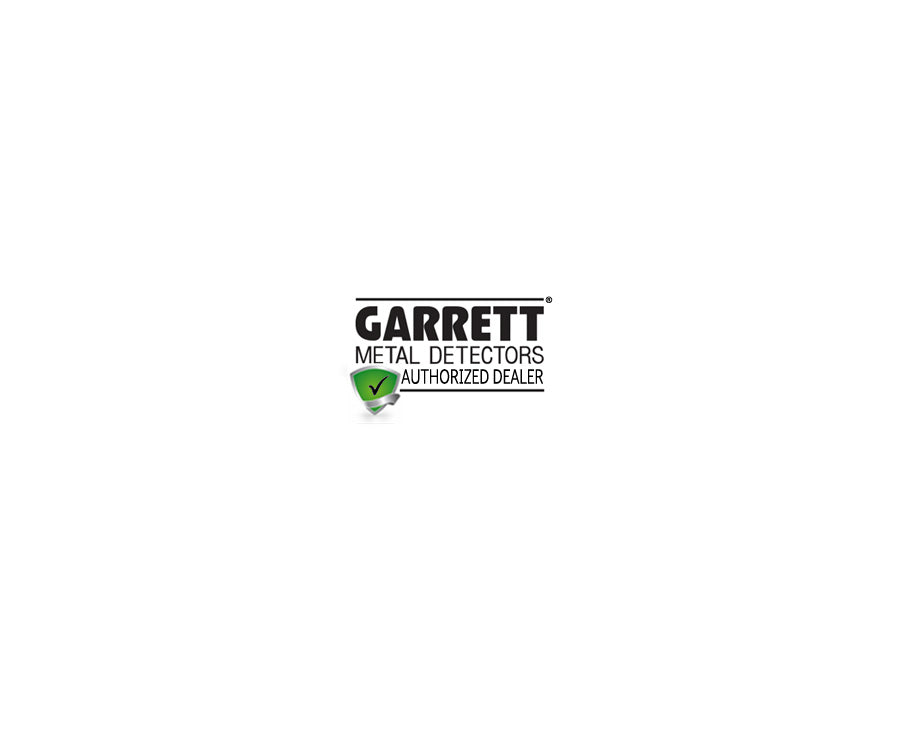 Specifications
Manufacturer: Garrett
Manufacturer SKU: 1142060
Detector Type: All-Purpose
Z-Lynk™ Wireless Technology: Yes (With MS-3 Z-Lynk headphones included)
Backlight: Yes
Iron Discrimination Segments: 44
True All-Metal Mode: Yes
Volume Adjustment: Yes
Notch Discrimination: Adjustable
Search Modes: 4, all Pro Audio
Proportional Audio: Yes
Standard Binary Audio: No
Fast Recovery Speed: Yes
Sensitivity/ Depth Adjustments: 8
Iron Audio™ (Disc. Modes): Yes
Iron Audio™ (All Metal Mode): Yes
Threshold Adjustment: Yes
Digital Target ID: Yes
Ground Balance, Auto/Manual: Yes
Ground Balance Window™: Yes (Automatic)
Pinpoint: Yes
Waterproof: Yes (to 10 feet / 3m)
Freshwater use: Yes
Saltwater use: Yes
Frequency: 13.6 kHz, adjustable
Audio Tone ID Levels: Yes
Target Depth Indicator: Yes
Standard Search Coil: 8.5" x 11" DD PROformance™
Length (Adjustable): 43" to 56" (1.09m - 1.4m)
Power: 4 AA (included)
Battery Condition Indicator: Yes
Total Weight: 3.03 lbs (1.4 kgs)
Warranty: 2 Year, Limited Parts/Labor
See - frequently asked question

What is the length of this detector?

The Garrett AT Max has an adjustable length of 43"- 56". Thanks for your question!

Does the Z-Lynk wireless system work underwater?