Garrett | ATX Pro DeepSeeker Package Metal Detector 10x12" 15x20" Open Coils | LMS Metal Detecting
*NOTICE – If you're seeing this message, 24 hour in store pickup might be delayed 3 -5 days due to low inventory on this item.
Garret ATX Pro DeepSeeker Package Metal Detector 10x12" 15x20" Open Coils
ATX DeepSeeker Package with high-end all-terrain pulse performance.
Highly sensitive on tiny gold. Extends depth in the most extreme mineralized soils.
Product Highlights:
Search Coils: 10x12" DD Open Search Coil, 15x20" DeepSeeker Open

Construction: Waterproof up to 10ft or 3m Deep

Warranty: 2 Year Limited Warranty

Features: Ground Tracking, Non-Motion Mode, & Frequency Scan

Headphones: Wired Land Headphones

Also Included: Garrett Military Grade Hard Case & Soft Zippered Carrying Case
Garrett | ATX Pro DeepSeeker Package Metal Detector 10x12" 15x20" Open Coils | LMS Metal Detecting
Garrett Metal Detectors
ATX Pro DeepSeeker Overview
The ATX Extreme Pulse Induction detector features Maximum Detection on all targets, Ground Track with 4 settings, built-in Waterproof Speaker, Frequency Scan, Advanced Ground Balance, Motion and Non-Motion Modes, Quick Iron Check feature and Adjustable Discrimination.
This metal detector was designed to overcome the most challenging prospecting and relic hunting environments. Ideal for Prospecting, Cache Hunting, Relic, Jewelry, & Coin Hunting, Dry Beach/Fresh Water Hunting, and even Surf Hunting.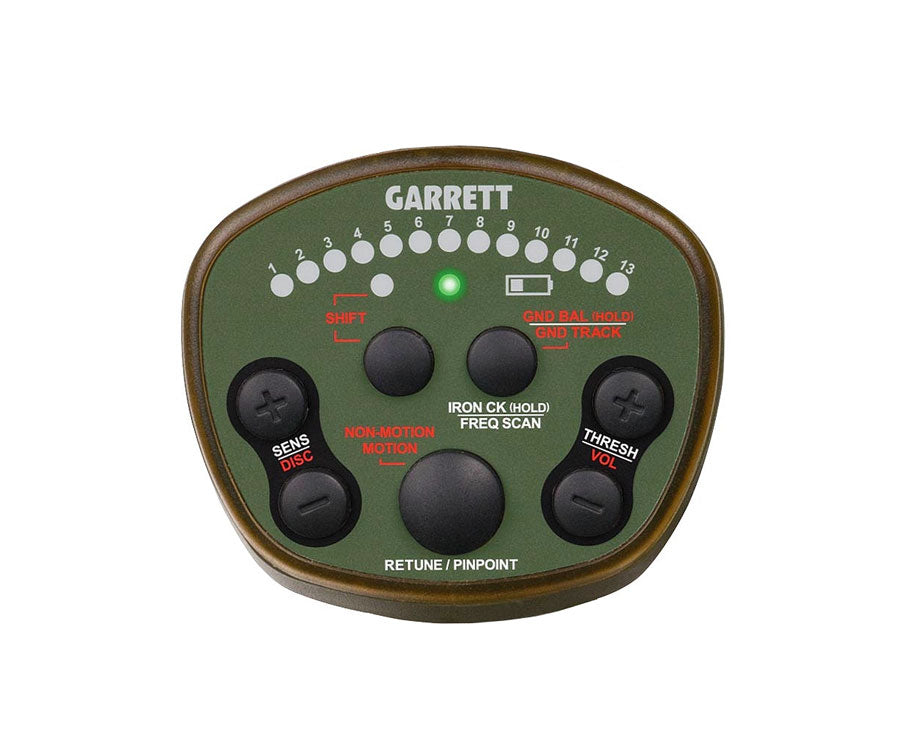 Features
Maximum Detection: On all targets at the same time. No need to switch modes to enhance detection of one target while degrading another.
Ground Track: With 4 settings: Choose setting that best handles rapidly changing ground mineralization.
LED Indicators: Show signal strength and current settings.
Waterproof Speaker: Built in for option to search without headphones.
Frequency Scan: Auto function for minimizing RFI interference.
Volume Control: Adjust to limit the response of large signals to better hear deep/faint signals.
Advanced Ground Balance: Has wide range to ground balance from heavily mineralized ground (ironstone) to saltwater without switching to special modes.
Exclusive Design DD Search Coil: Enhances detection of small items without having to slow down the scanning speed of the coil.
Motion and Non-Motion Modes: Provides optimum performance based on your hunting preference and conditions.
Fully Collapsible: The ATX can be operated with its stem fully extended, fully collapsed, or anywhere in between.
Quick Iron Check Feature
Adjustable Discrimination
Factory Included Items
ATX Pro DeepSeeker Metal Detector
10″ x 12″ DD Open Search Coil: Enhanced detection of small items, & Easy pinpointing; fully submersible.
10″x 12″ DD Coil Cover: Protect your metal detector coil, prevents scuffs and scratches.
20″ (50cm) Deepseeker search coil
15″ x 20″ Open coil cover integrated on coil
Land Headphones
Soft storage/travel case
Hard Carrying Case: Garrett Military-Grade
Garrett Detector Sling
8 AA" alkaline Batteries: Start detecting right away!
Rechargeable Batteries
Battery charger
Garrett ATX Instruction Manual
Exclusive 2 Year Warranty: Garrett warrants that each piece of its detection equipment is protected by a limited parts and labor warranty for a period of 24 months from the date of purchase.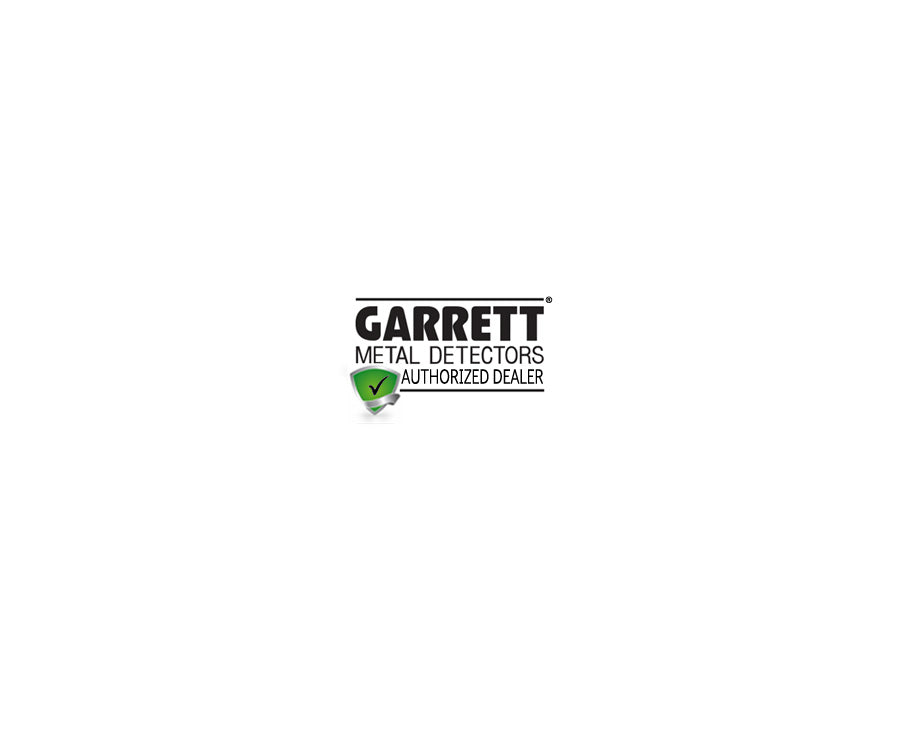 Specifications
Manufacturer: Garrett
Manufacturer SKU: 1140820
Detector Type: All-Purpose
Detection Performance: Superior sensitivity on all targets, especially on small, low conductivity items (sub 0.1 gram nuggets, fine jewelry, etc.).
Ground Balance Capabilities: Yes, Fast Track
Balances to Saltwater: Yes, inherently immune to most saltwater; use Ground Balance if needed.
FastTrack Ground Balance: Yes
Continuous GroundTrack: 4 settings: Off, Slow, Med, Fast
User Controls/Functions: LED indicators show signal strength, current settings. Easy push-button control to alter Audio Threshold (25 settings), Volume, Sensitivity (13 settings), Pinpoint, etc.
EMI Control: Excellent immunity in more severe EMI environments. Has push-button automatic frequency scan and selection to provide quietest operation.
Discrimination/Delay: 25 settings, via push-button control
Iron Audio: Yes (Requires DD coil)
Search Modes: Motion and Non-Motion Modes, plus Pinpoint
Submersion Depth: 10 feet (3m)
Standard Searchcoil: 10" x 12" DD
Length (Adjustable): 20" to 68" (.51m - 1.72m)
Power: 8 AA alkaline, plus 8 AA rechargeables and charger
Headphones Included: Standard land-use
Total Weight Approximately: 6.9 lbs (3.13 kgs)
Warranty: 2 year, Limited Parts/Labor
See - frequently asked question

Beach?

Yes, the ATX is a waterproof pulse induction metal detector and will function perfectly fine on a saltwater beach in or out of the water