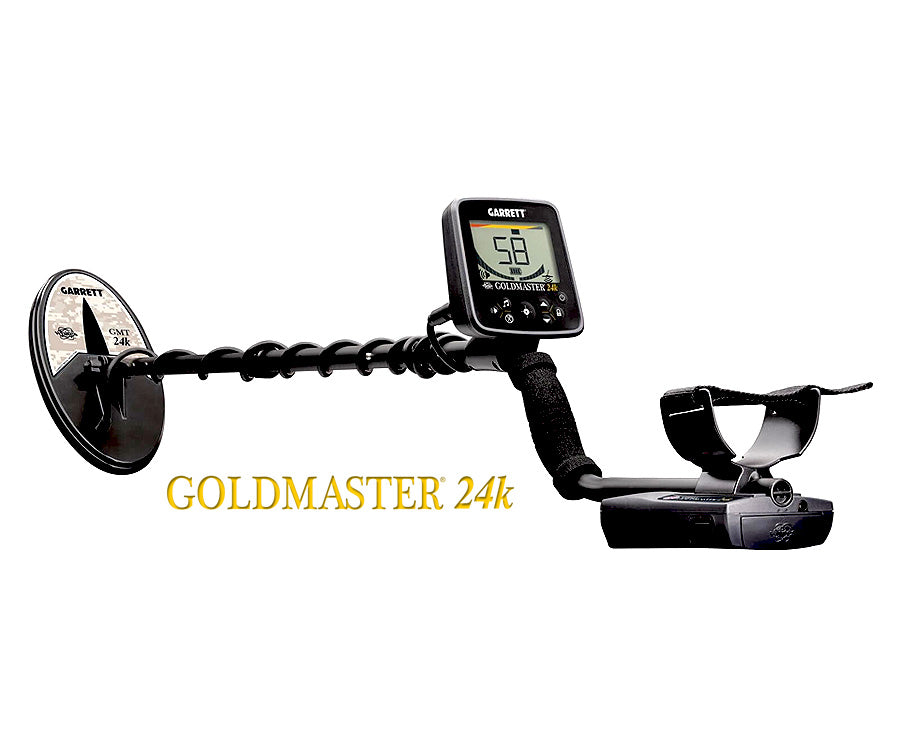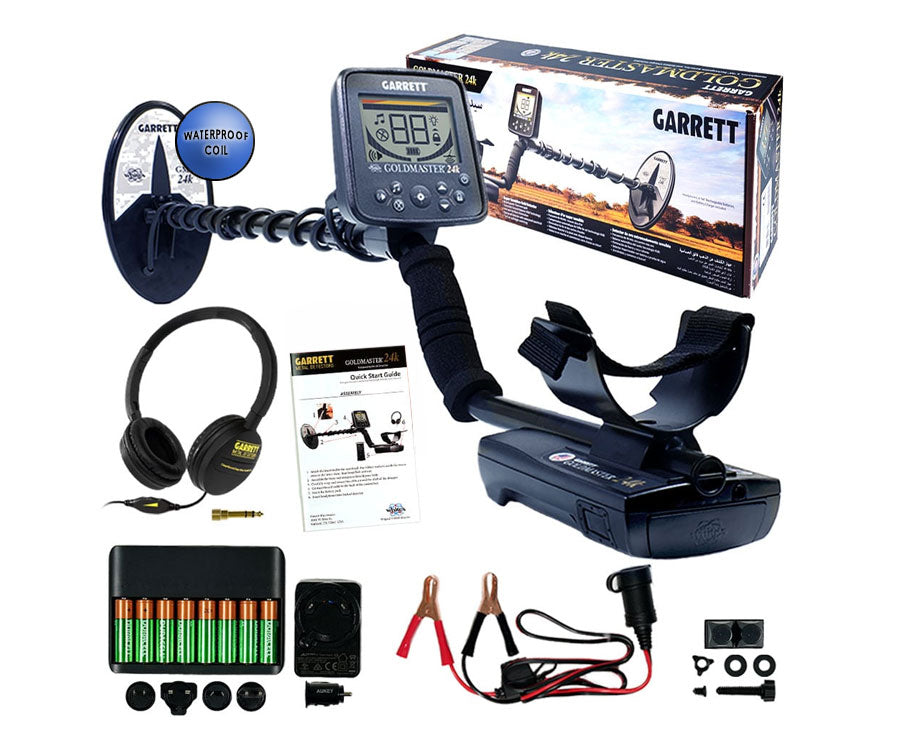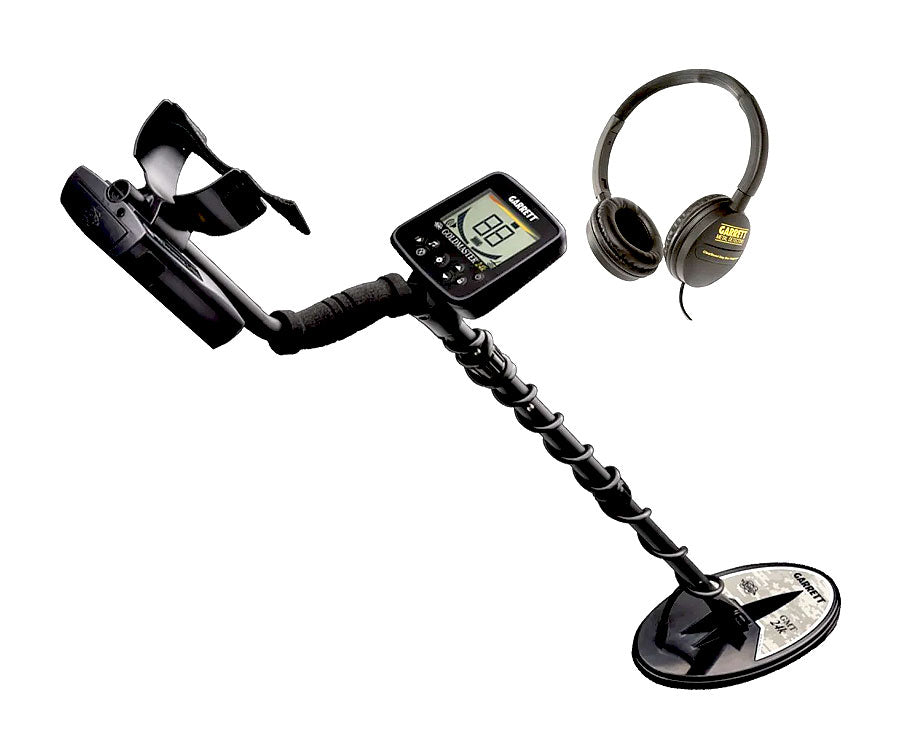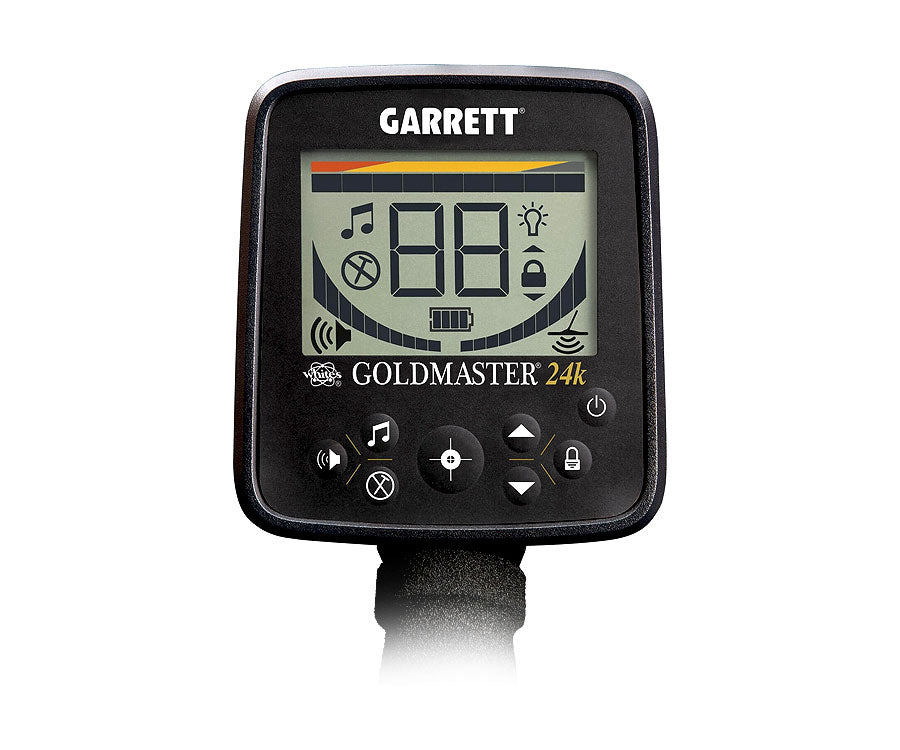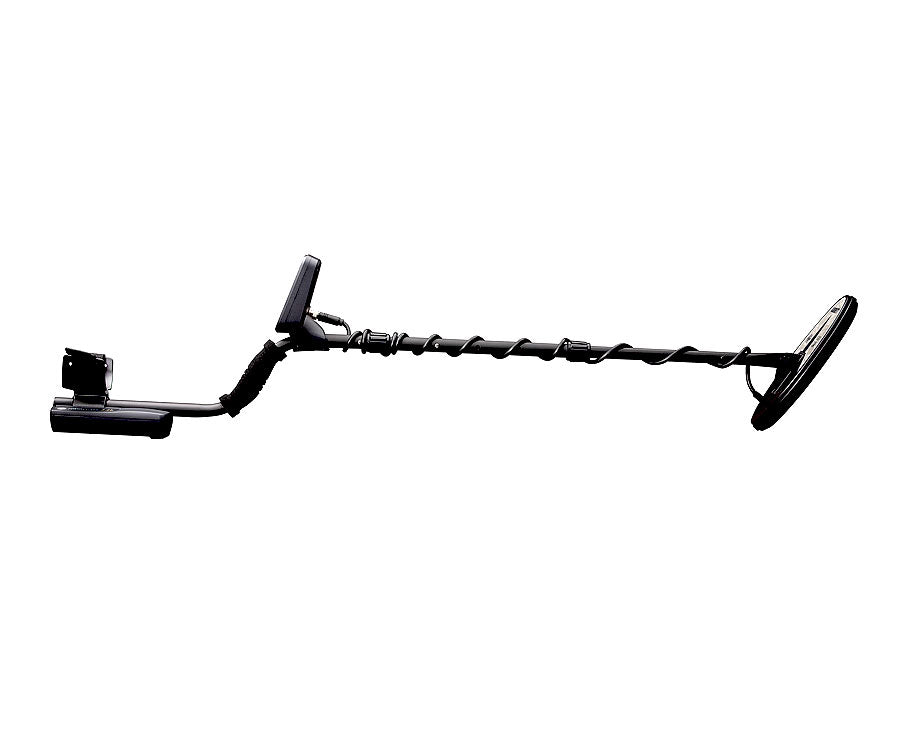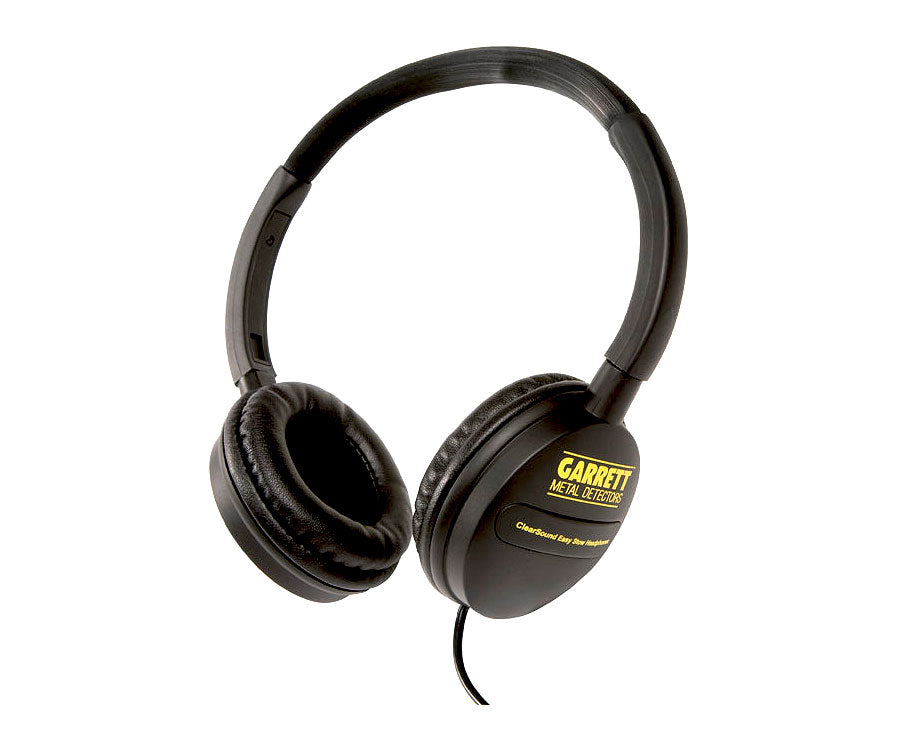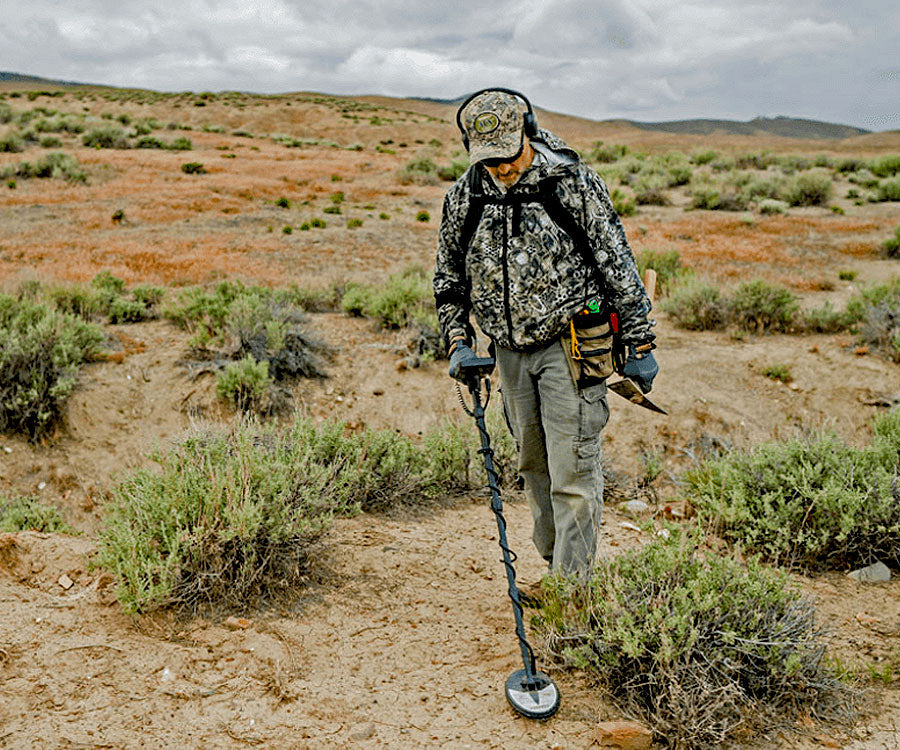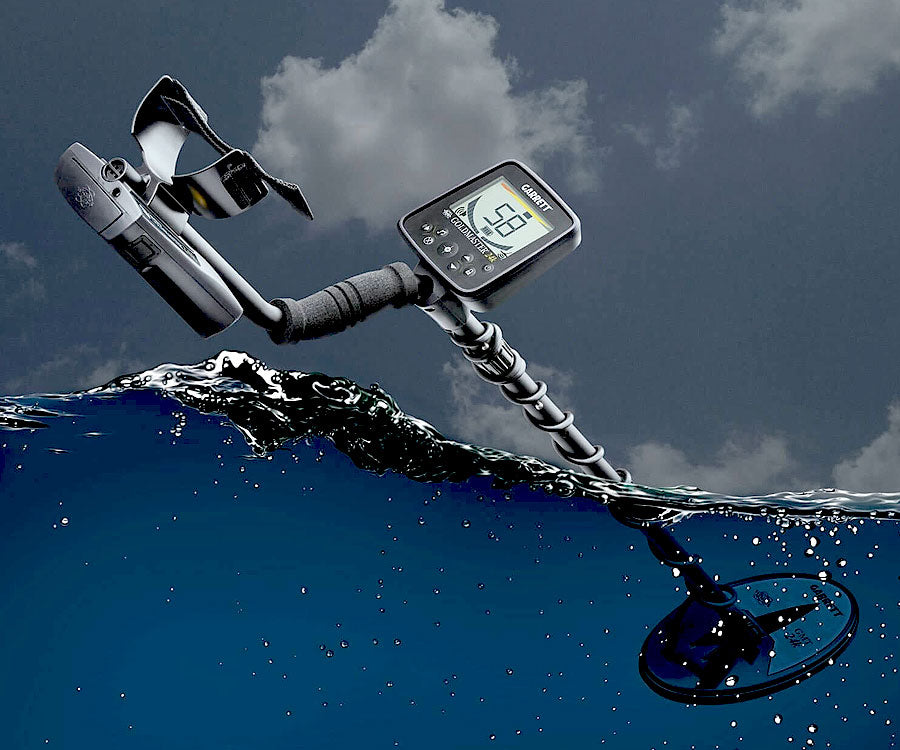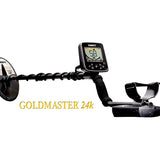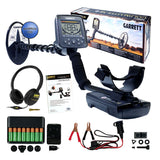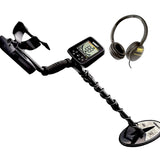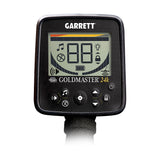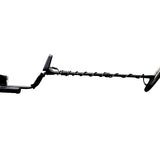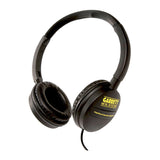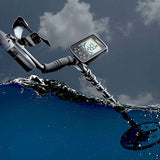 Garrett | Goldmaster 24K Metal Detector | LMS Metal Detecting
*NOTICE – If you're seeing this message, 24 hour in store pickup might be delayed 3 -5 days due to low inventory on this item.
Garret Goldmaster 24k with 6" x 10" DD Waterproof Search Coil and Clearsound Easy Stow Headphones with volume control included
TAKE YOUR PROSPECTING TO NEW DEPTHS WITH 48 kHz POWER  
Product Highlights:
Search Coil: Waterproof 6" x 10" Elliptical DD Coil

Construction: Non-Waterproof

Warranty: 2 Year Limited Warranty

Features: XBG, TracLock, Ground-Sync (Quick Ground Balance), Ground Scan

Headphones: 1/4" Wired Easy Stow Headphones
Garrett | Goldmaster 24K Metal Detector | LMS Metal Detecting
Garrett Metal Detectors
Goldmaster 24k Overview
The Garrett Goldmaster 24k is a super sensitive gold detector, featuring the XGB Ground Balance System. Auto tracking system allows the GM24k to be used in a wide variety of ground conditions with more stable operation and less ground noise.
Two audio modes allow you to choose from 2-tone "Beep" Mode to help distinguish target types or the Standard VCO "Zip" Mode, where audio pitch and volume rise as signal strength increases. Variable Self Adjusting Threshold to adjust the threshold recovery speed to help reduce the effects of changing ground mineralization.

Rainproof metal detector with a waterproof search coil.
Garrett Goldmaster 24k Quick Start Guide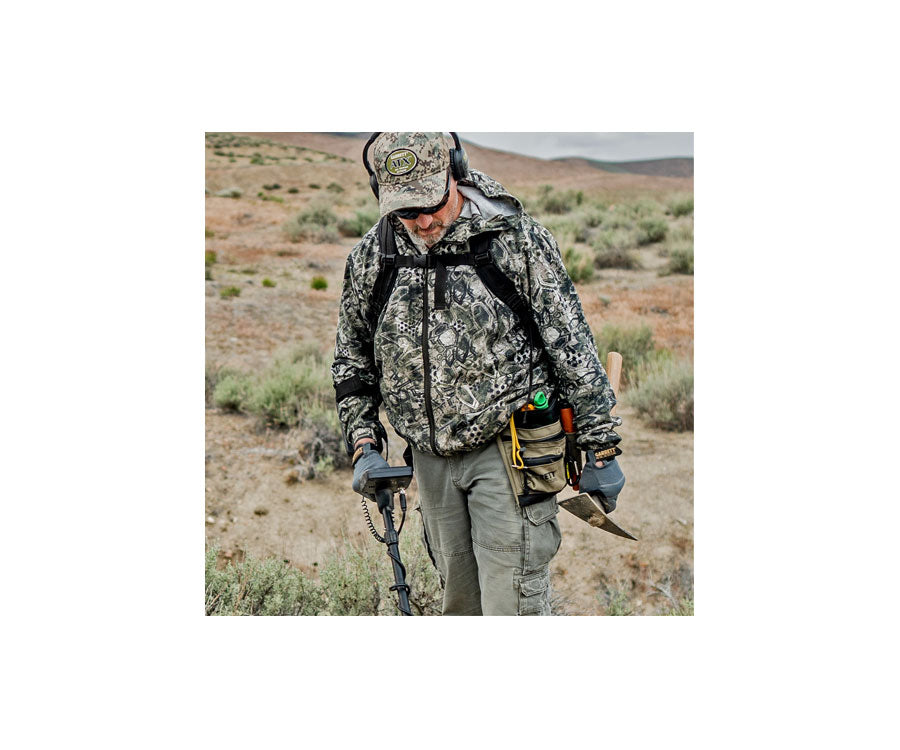 Features
Frequency: 48 kHz
Ground-Sync: To quickly update ground settings
Volume Control: Fully adjustable, plus Boost options
Traclock: To lock current ground balance setting
Threshold Adjustment: Adjust to the level that fits your style of hunting
Adjustable Iron Cancel: Feature for hot rocks, iron trash
Frequency Shift: Use to reduce electro-magnetic interference
Backlight: To view settings at night or in low light
Sensitivity Control: Levels adjustable from 0 to 10
Exclusive 2 Year Warranty: Garrett warrants that each piece of its detection equipment is protected by a limited parts and labor warranty for a period of 24 months from the date of purchase.
Factory Included Items
6″ x 10" Search Coil- Enhanced detection of small items, & Easy pinpointing; fully submersible.
Headphones: Garrett 1/4″ Wired Easy Stow Headphones with volume control
8 x AA Rechargeable Batteries
AA Recharging Kit with Universal Adaptors
12v Charger Cables for Car or Battery
Garrett Goldmaster 24k Instruction Manual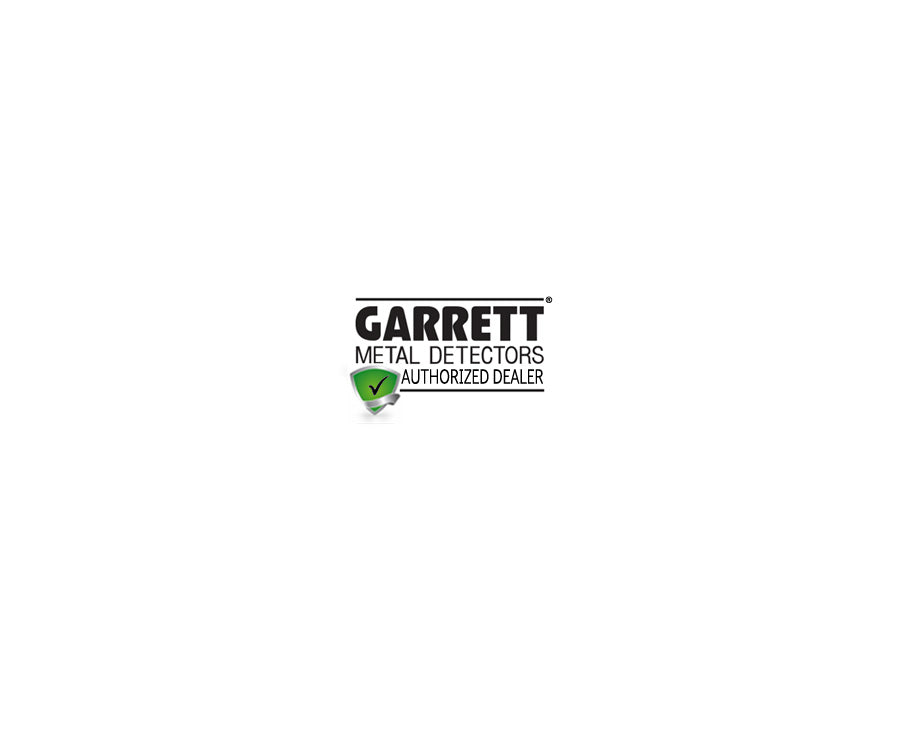 Specifications
Manufacturer: Garrett
Manufacturer SKU: 1142650
Detector Type: Prospecting
Pulse Induction Technology: No
Operating Frequency: 48 kHz
Volume Adjustment: Yes
Search Modes: Two Trash Elim Modes (both Motion Modes)
Sensitivity Adjustment: Yes
Threshold Adjustment: Yes
Iron Cancel: Iron and Hot Rock Elimination
Ground Balance, Auto/Manual: XGB Technology
TracLock: Locks current ground balance setting
Continuous Ground Track: No
User Controls/Functions: Audio Mode, Volume, Iron Cancel, Battery Condition Indicator, Backlight, TracLock, Ground-Sync, Pinpoint.
EMI Control/Frequency Shift: Selectable operating frequency to reduce interference.
Iron Discrimination: Adjustable
Backlight: Yes
Standard Search Coil: 6x10" DD
Length (Adjustable): 45" to 54" (1.14m - 1.37m)
Operating Temperature Range: 0 ° - 130 ° f
Storage Temperature: -20 ° - 150 ° f
Total Weight: 3.4 lbs (1.5 kgs)
Power: 8 AA alkaline or 8 NiMH rechargeable batteries
Battery Charger: Included
Headphones included: Yes, with volume control
Warranty: 2 Year, Limited Parts/Labor
See - frequently asked question

Is this unit completly waterproof?

No, the Goldmaster is not a waterproof metal detector. The coil is fully waterproof.

Can you use regular AA batteries with this?

Hello, you can
also use standard AA alkaline batteries with the Garret Goldmaster