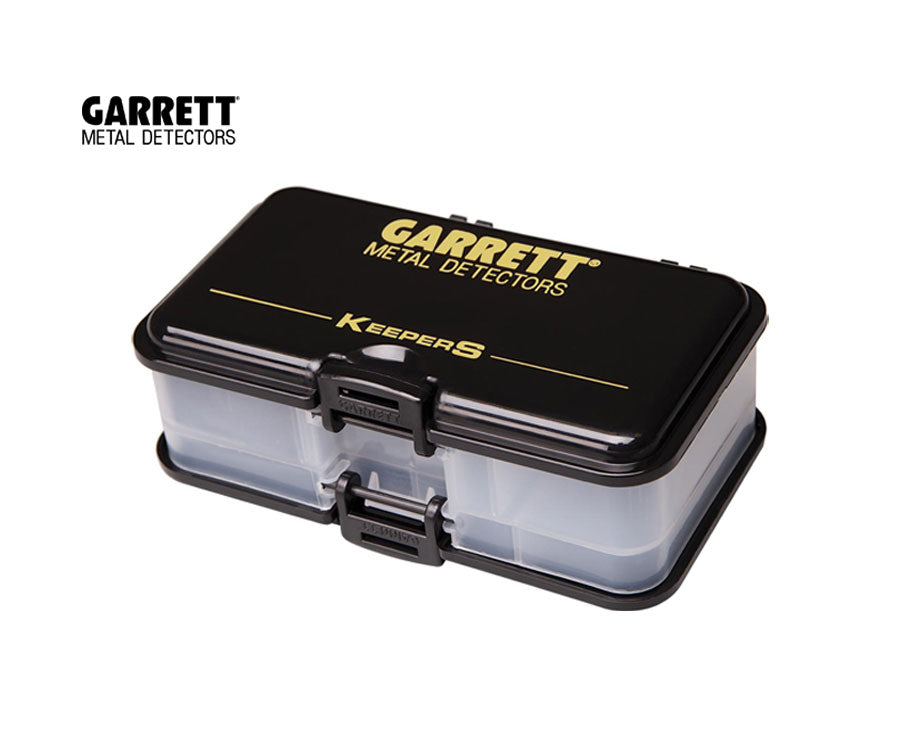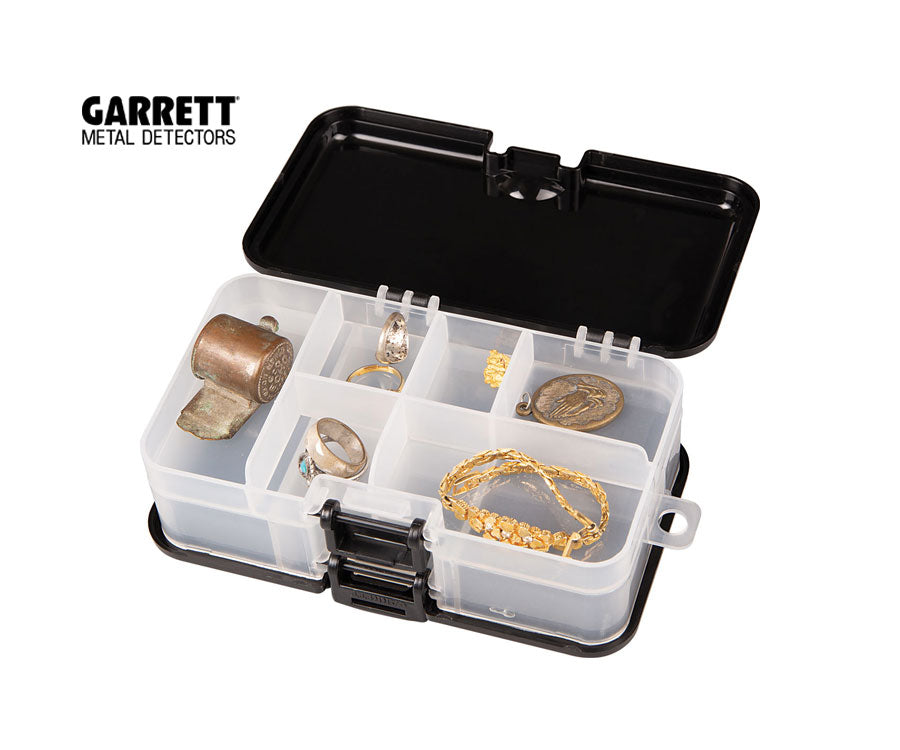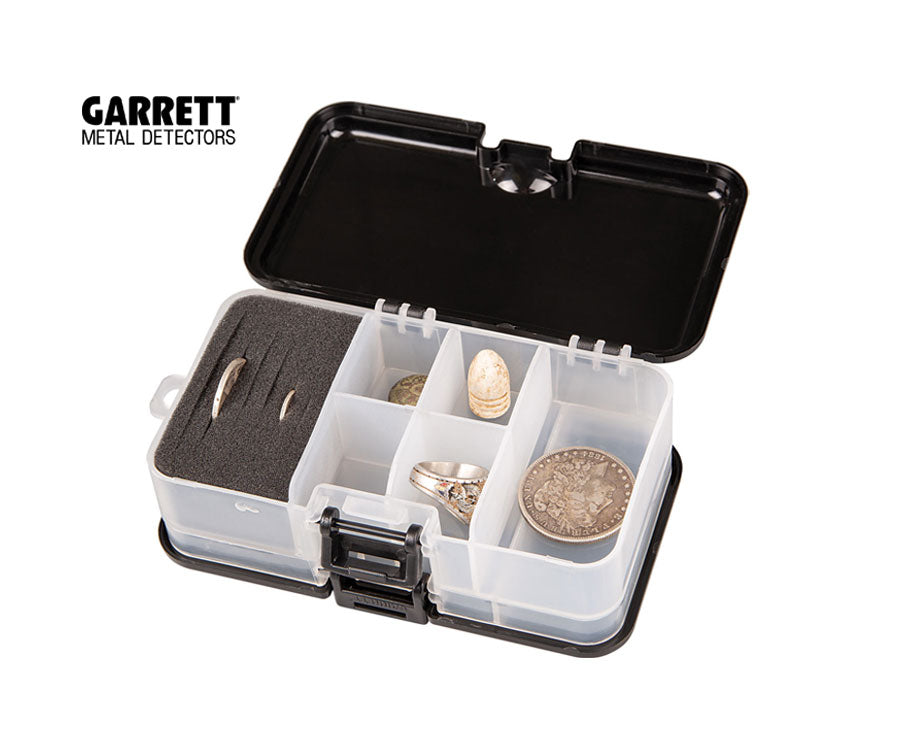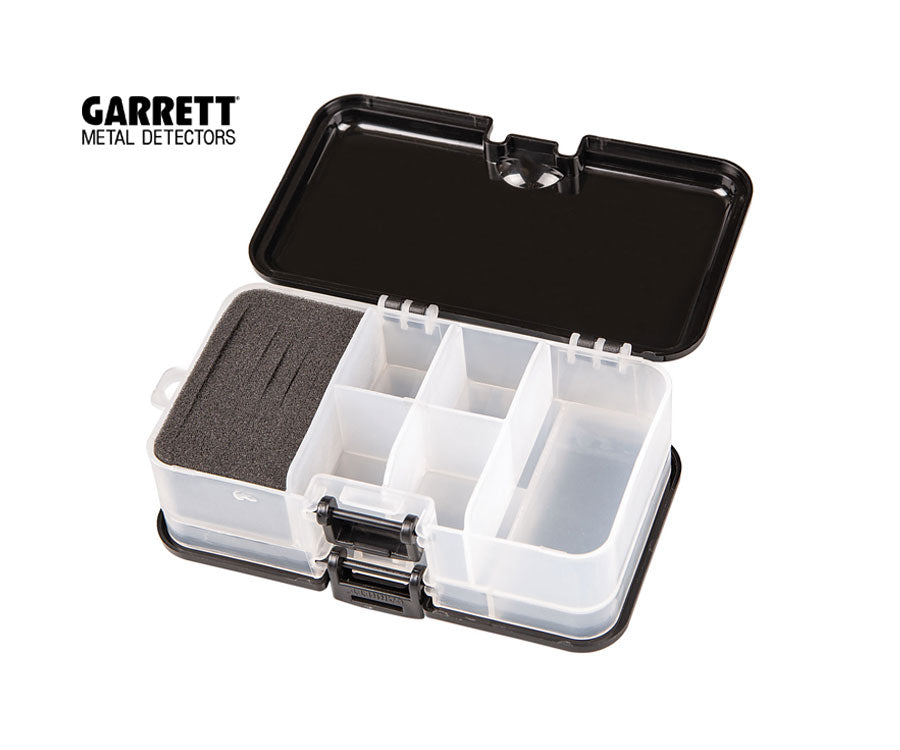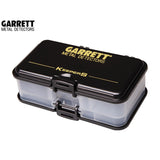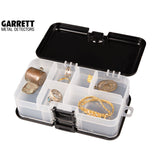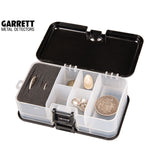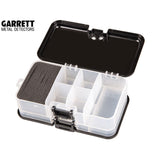 Garrett | Keepers Finds Box | LMS Metal Detecting
Garrett Keepers Finds Box For Metal Detecting
Keep your finds safe and secure with Garrett's double-sided finds box with multiple compartments when your top pocket is overflowing with treasure! 
Product highlights:
Double-sided, durable plastic finds box.

Protect the true "keepers" you find in the field... silver coins, delicate military buttons, fragile relics, and other items that might become scratched or damaged if left in your larger digging pouch.
One compartment contains a six-slot sponge pad to protect precious coins from being scratched.

Other deep compartments on top side can be filled with cotton or native soil to protect buttons and other delicate finds from being further destroyed by moisture and outside air.

The reverse side of the Keepers box has shallower compartments for protecting valuable finds, one even large enough to hold a silver dollar!

Includes durable latches for each compartment and loop for attaching box to belt or pack via carabiner.
Specifications:
| | |
| --- | --- |
| Product Type | Accessories |
| Mfr. | Garrett |
| Size | 7" x 4" x 2.5" |
| Waterproof | No |
| Color | Black with Garrett Logo |
Garrett | Keepers Finds Box | LMS Metal Detecting