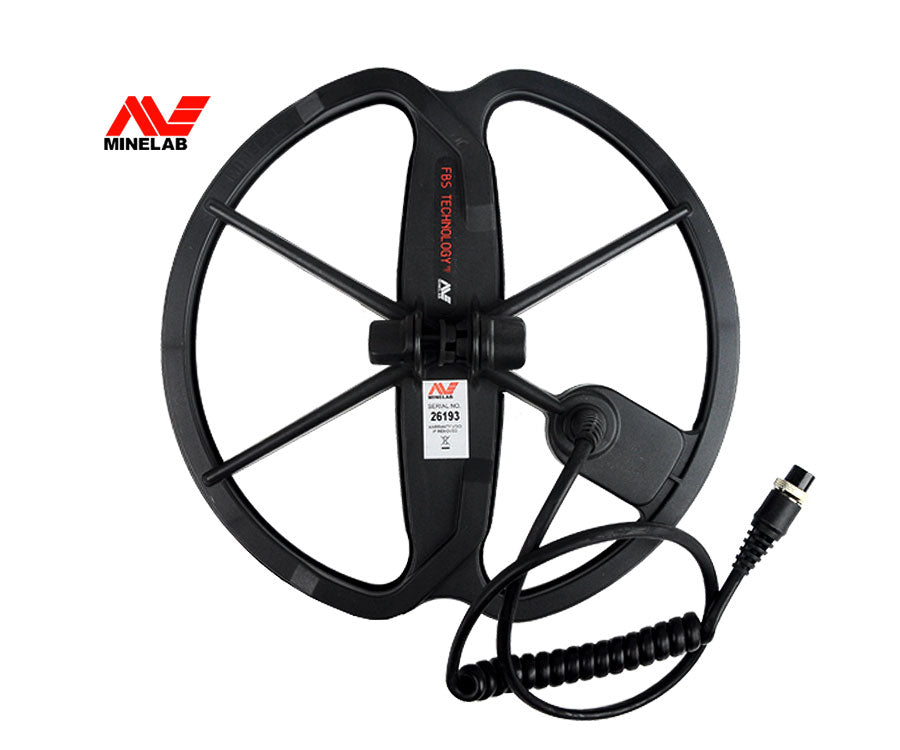 Minelab | 11" DD Search Coil (E-Series) | LMS Metal Detecting
Manufacturer SKU 3011-0221
*NOTICE – If you're seeing this message, 24 hour in store pickup might be delayed 3 -5 days due to low inventory on this item.
Minelab 11 inch DD (E-Series) Round Search Coil with Coil Cover
Waterproof 11" Search Coil from Minelab, Compatible with Minelab E-Series. Includes Coil Cover.
Product Description: Minelab's ultra-light and ultra-tough 11" DD coil has been redesigned to pickup the smaller targets better and deeper. You will get improved separation of targets over previous Explorer coils. Your detector's sensitivity can be operated at a higher level with less noise and interference. Other improvements are reduced weight and improved balance, sharper pinpointing and low resistance in shallow water hunting. This coil is also waterproof.
Specifications:
Waterproof: Yes
Supplied with coil cover: Yes
Manufacturer: Minelab
Product Type: Search Coil
Search Coil Shape: Round
Search Coil Type: Double D
Search Coil Size: 11"
Compatible: Minelab E- Series
Minelab | 11" DD Search Coil (E-Series) | LMS Metal Detecting