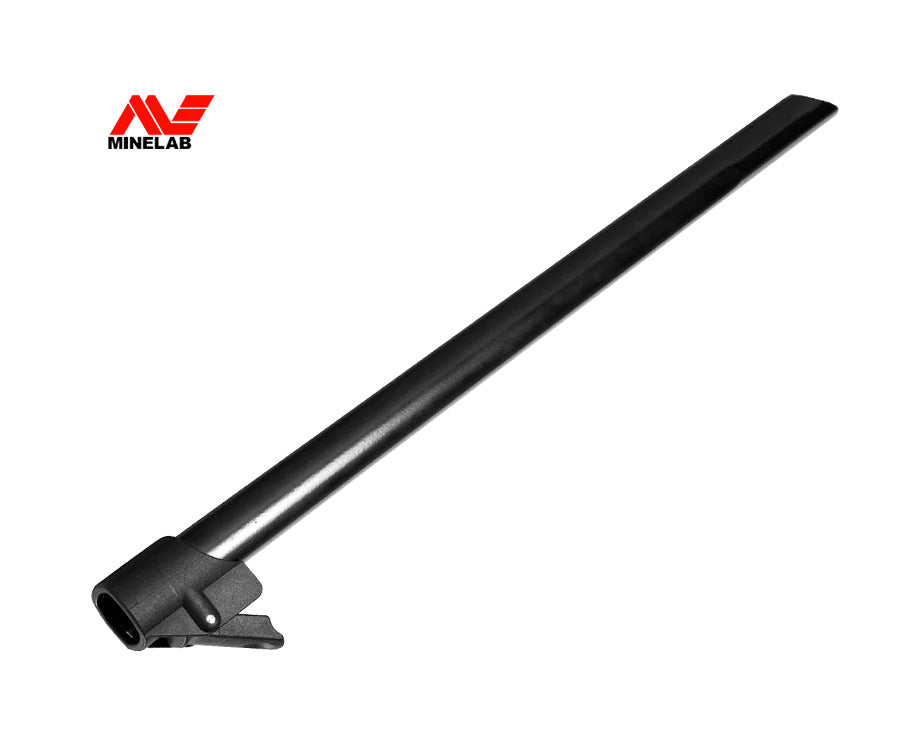 Minelab | 19" Upper Shaft Assembly E-Series | LMS Metal Detecting
Manufacturer SKU 3011-0195
*NOTICE – If you're seeing this message, 24 hour in store pickup might be delayed 3 -5 days due to low inventory on this item.
Minelab 19 Inch Upper Shaft Assembly E-Series Metal Detectors
For use with Minelab's E-TRAC, Explorers, Safari and Quattro metal detectors. The Minelab Upper Shaft Assembly is a replacement part for the upper shaft that comes with the detector. The upper shaft connects to the control box and the middle rod. Highly recommended to always have as a spare if the original rod breaks.
*Please Note: Manufacturers do not include connecting hardware set with the purchase of search coils or lower rods. You can use the connecting hardware supplied with your present metal detector or purchase another hardware set from our store.
Compatible:
Minelab E-TRAC

Minelab Safari

Minelab Explorers
Minelab Quattro
Specifications:
Manufacturer: Minelab
Compatible: Minelab E-Series
Product Type: Shafts & Rods
Shaft Color: Black
Shaft Type: Upper Shaft
Shaft Size: 19"
Replacement Minelab Upper Shaft
Minelab | 19" Upper Shaft Assembly E-Series | LMS Metal Detecting