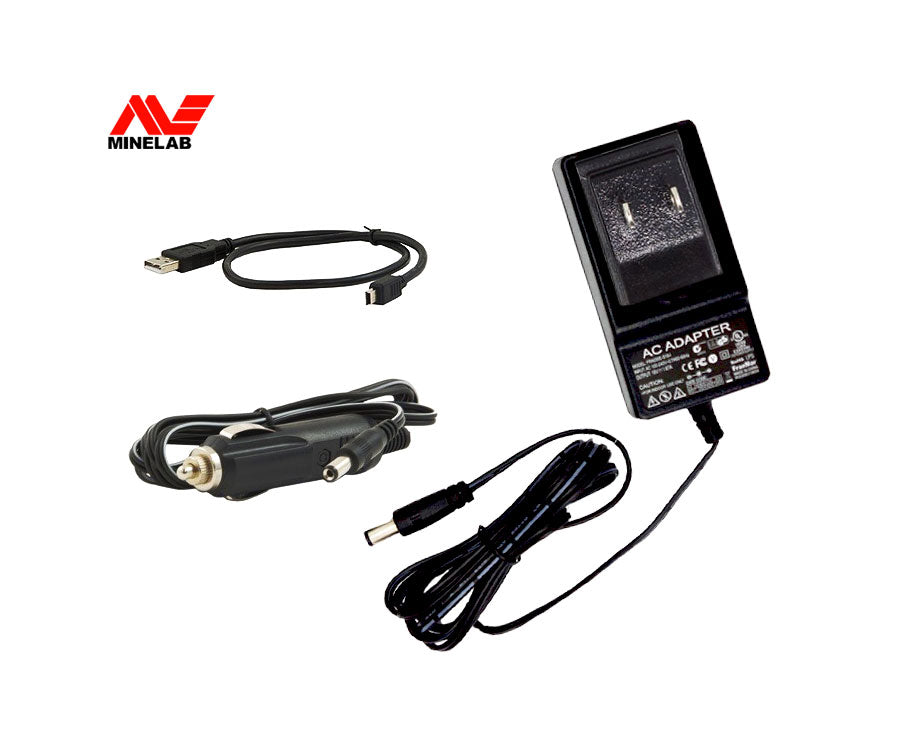 Minelab | Charger Cables and Plug Pack for CTX 3030, GPZ 7000 | LMS Metal Detecting
Manufacturer SKU 3011-0243
*NOTICE – If you're seeing this message, 24 hour in store pickup might be delayed 3 -5 days due to low inventory on this item.
Minelab Charger Cable Kit and Plug Pack for CTX 3030, GPZ 7000
Charger cable kit contains a universal plug pack, car charger cable and USB cable to charge the WM 10 wireless module.
Compatible:
Minelab CTX 300

Minelab GPZ 7000
Specifications:
Manufacturer: Minelab
Compatible: CTX 30303, GPZ 7000
Product Type: Charger / Adapter
Shaft Color: Black
Type: AC / DC
Size: Approx. 30"
Minelab | Charger Cables and Plug Pack for CTX 3030, GPZ 7000 | LMS Metal Detecting