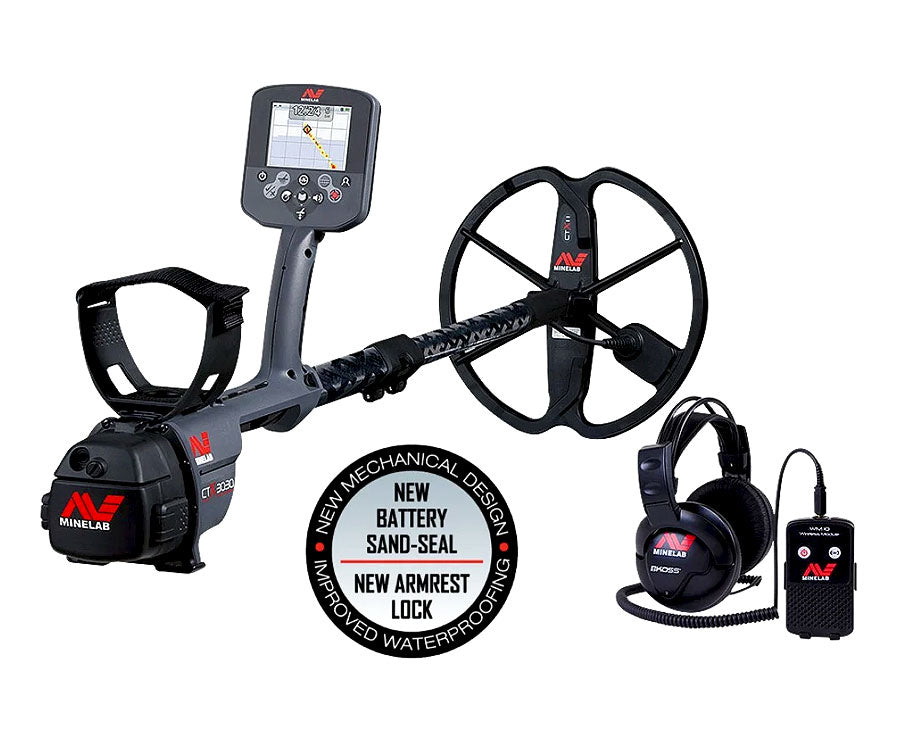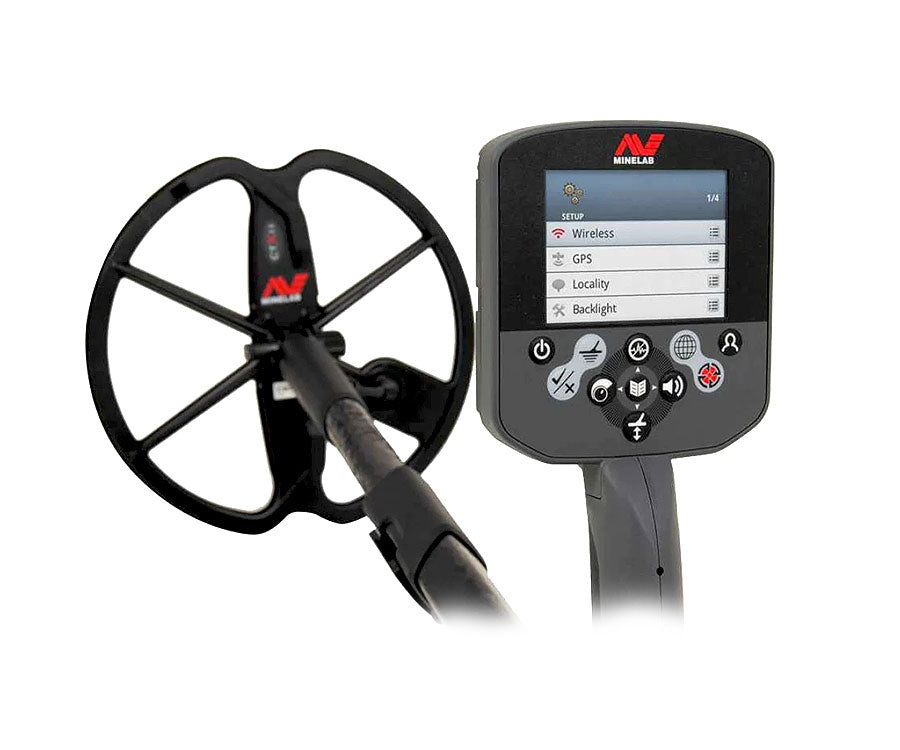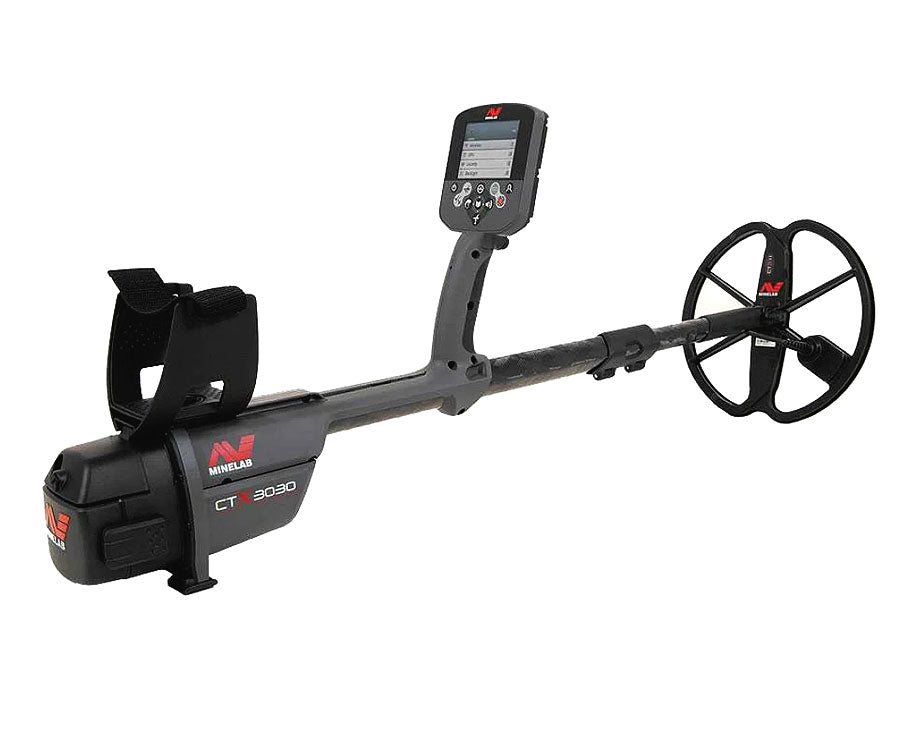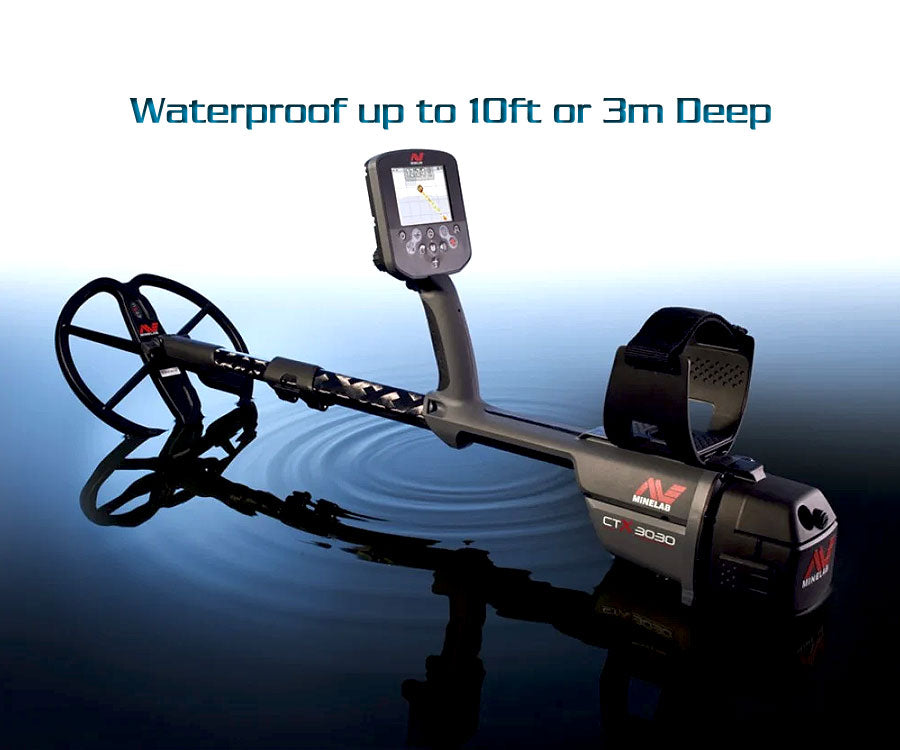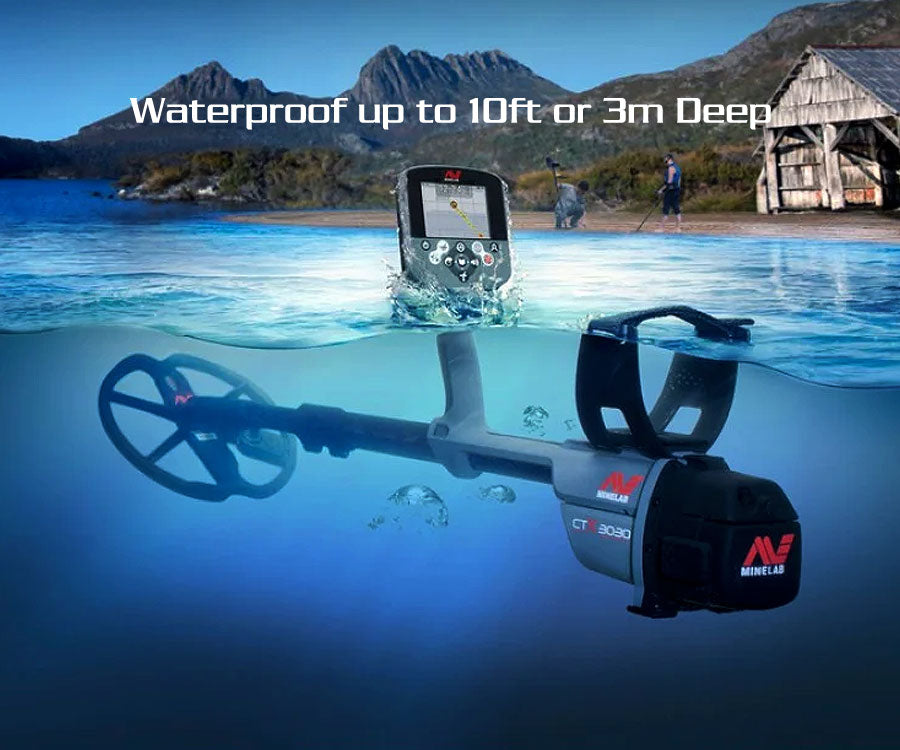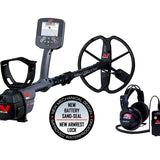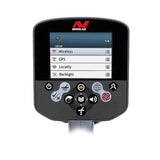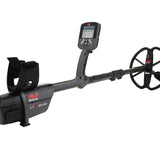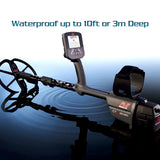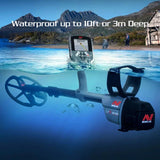 Minelab | CTX 3030 Metal Detector with Wireless Headphones | LMS Metal Detecting
$1,999.00
Regular price
$2,599.00
Manufacturer SKU 3328-0101
*NOTICE – If you're seeing this message, 24 hour in store pickup might be delayed 3 -5 days due to low inventory on this item.
Minelab CTX 3030 Metal Detector with Wireless Headphones, 1

1" Waterproof DD Smart Coil
The waterproof all-terrain CTX 3030 is the ultimate high performance treasure detector. Discover more historical treasures with the most accurate target identification available.
The CTX 3030 is Minelab's most advanced high performance treasure detector that can, and will find you more lost and hidden treasure than most other metal detectors. Have the time of your life finding Gold and silver coins, Gold jewelry, rings of gold, platinum, silver, many with valuable diamonds, emerald, rubies and more, all the while discriminating and eliminating unwanted junk and trash targets.
Product Highlights:
Frequency: 1.5 kHz - 100 kHz

Waterproof: Up to 10 feet of water

Integrated GPS PC Mapping: See where you have been and where you are going (not mac compatible)

Full Color Display: Full color LCD clearly displays more target information than ever before

Wireless UR-30 Headphones: Provide you with the ability to hear faint / deep treasure with crisp clear sound

New Armrest Lock: The 'Turn' Mechanism that could become loose after repeated use has been replaced with a 'push' mechanism for increased reliability and ease of adjusting

New Updated Battery Sand Seal: The battery now has a fitted sand seal that minimizes the ingress of sand that could potentially compromise the internal O-ring waterproofing rubber seal
Minelab | CTX 3030 Metal Detector with Wireless Headphones | LMS Metal Detecting
$1,999.00
Regular price
$2,599.00
Minelab
CTX 3030 Overview
The Minelab CTX 3030 is a top-of-the-line metal detector for serious treasure hunters and relic enthusiasts who demand the best in performance and technology. With its advanced multi-frequency capabilities, customizable search modes, and intelligent discrimination, the CTX 3030 can detect a wide range of targets, including coins, jewelry, relics, and even gold with exceptional accuracy and depth.
The intuitive design and advanced wireless connectivity make it easy to use, even for beginners, while its rugged construction ensures that it can withstand tough conditions and perform in any environment. The CTX 3030 also features a large, high-resolution color display that provides detailed information about your finds, making it easier to identify your targets and keep track of your search progress.
Minelab CTX 3030 Getting Started Guide Download
Minelab CTX 3030 Manual Download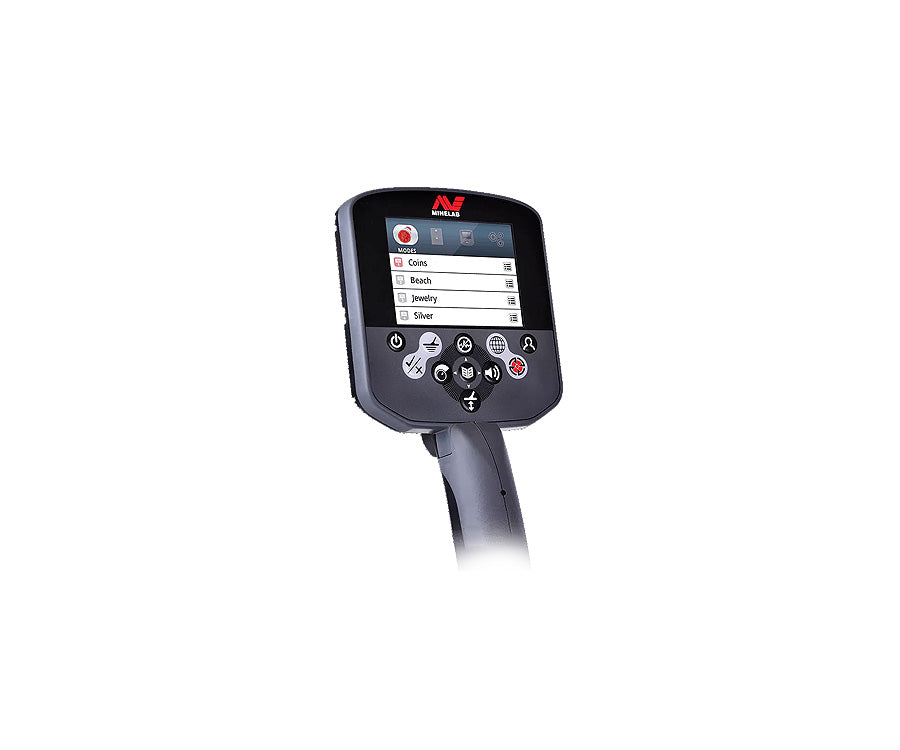 CTX 3030
Features
Waterproof: You can go detecting anywhere with this versatile TREASURE detector. You have the flexibility of land and underwater detecting as the CTX 3030 is waterproof to 10 ft (3 m).
Wireless Audio: Have the freedom to detect without your headphones being attached to your detector. With the WM 10 Wireless Module you have the choice of using the built-in speaker, supplied headphones or your own favorite headphones.
Ultimate FeCo Discrimination: With Ferrous (Fe) and Conductivity (Co) target resolution, plus adjustable Tone ID Profiles, you can detect (accept) the targets you want to and ignore (reject) the rest. With Target Trace and Target Separation, you can identify multiple targets simultaneously for accurate detecting results.
Full Color Display: The full color LCD clearly displays more target information than ever before and greatly enhances the CTX 3030's discrimination capabilities.
GPS Locating: See where you have been, and where you are going, by using the Map screen and Navigation Tool.
GeoTrails: Track the ground that you have already covered.
WayPoints: Track points of interest.
FindPoints: Track your treasure locations.
GeoHunts: Record your entire detecting adventure.
PC Mapping (with Google Maps): Upload all your detector settings and treasure locations to your PC using the XChange 2 application. Attach photos and text to your finds, group them into categories. View the locations on Google Maps. You can also download data to your detector for re-exploring favorite areas.
Quick Menus (and smart functions): Quick Menus give you easy access to 'on the go' adjustments. Smart functions (Sensitivity, Noise Cancel, Audio, Ground Balance) and a customizable User button allow fast changes to your most used controls while detecting.
Ergonomic Design: The well-balanced design has all the battery weight behind the armrest for comfortable detecting. The detector is fully adjustable to suit your needs.
Multi-Languages: You can choose from 9 different languages: English, French, German, Italian, Polish, Portuguese, Russian, Spanish, or Turkish.
FBS 2: Uses multiple frequency transmission and coil-to-detector data communication to find more targets in variable ground conditions.
Smartfind 2: Provides digital signal processing and precision FeCo discrimination, with color target information, for the best target identification results.
GPSi: Very high sensitivity for accurate recording of geo locations.
Wi-Stream: Creates very fast wireless audio with no loss of sound quality.
Includes:
WM-10 Charging Cable
Auto Charger
Alkaline Battery Holder
WM-10 Belt Clip
WM-10 Wireless Module
Removable Headphone
Module
USB Cable
CTX 11″ DD Smart Coil With Cover
Universal AC Wall Adapter
Li-ion Rechargeable Battery
UR-30 Headphones
Arm Rest Strap
Coil Hardware
Battery Charging Station
Getting Started Guide
3 Year Warranty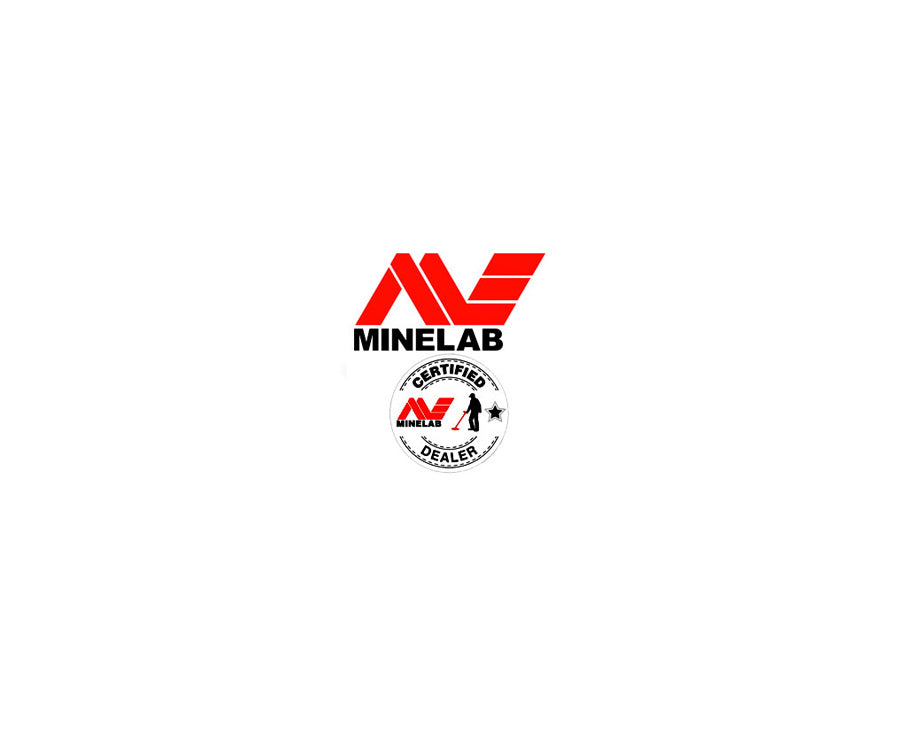 Specifications
Manufacturer: Minelab
Minelab: CTX3030
SKU: 3328-0101
Adjustable Shaft: Yes
Waterproof: Yes
Arm Rest: Adjustable
Arm Strap: Yes
Assembled Length: 37" - 55.3"
Audio Tones: Yes
Backlit Display: Yes
Best For: Advanced, Beach Coin, Gold, Relic
Depth Indication: Yes
Discrimination: Adjustable
Frequency: 1.5 kHz to 100 kHz
GPS: Yes
Ground Balance: Automatic Ground Tracking
Headphone Jack: 1/4"
Interchangeable Headphones: Yes
Interchangeable Coil: Yes
Pinpoint Mode: Yes
Programmable Target ID: Yes
Rechargeable: Yes
Search Flashlight: No
Search Modes: 16
Search Mode Types: 10 Customizable Modes, Beach, Coin, High Trash, Pinpoint, Relic, Silver
Target ID: yes
Segments: 1750
Technology: Multi-Frequency
Threshold: Adjustable
Vibration Mode: No
Volume Control: Yes
Warranty: 3 Yr
See - frequently asked question

Recommend for saltwater beach?

Yes it does very well in those conditions.

Is there a new CTX coming out?

As of 2022 we don't know for sure, but it would make perfect sense that Minelab is working on something new!