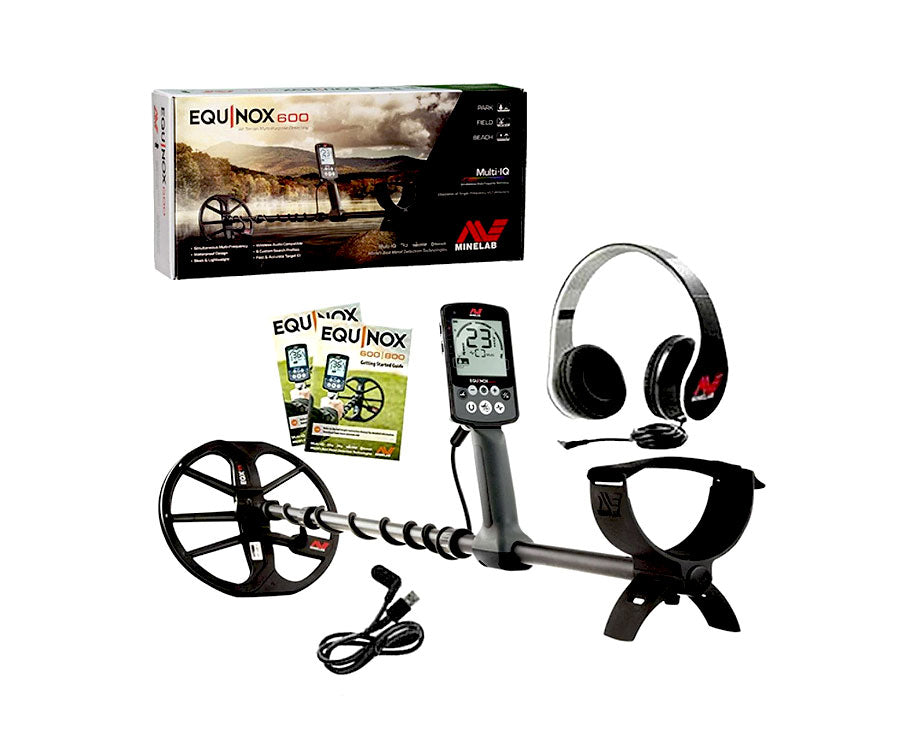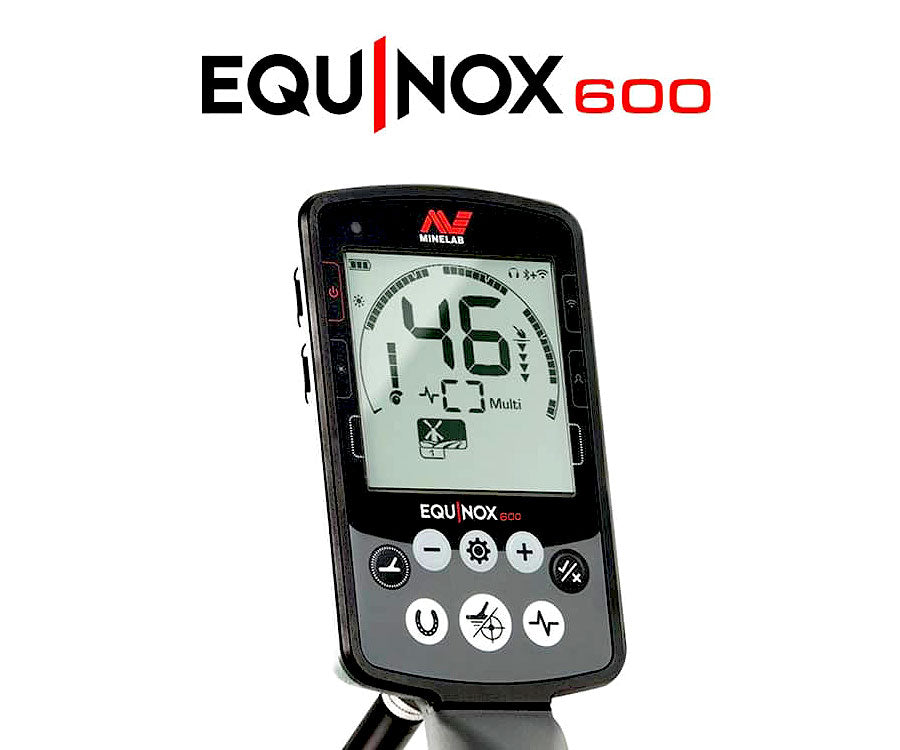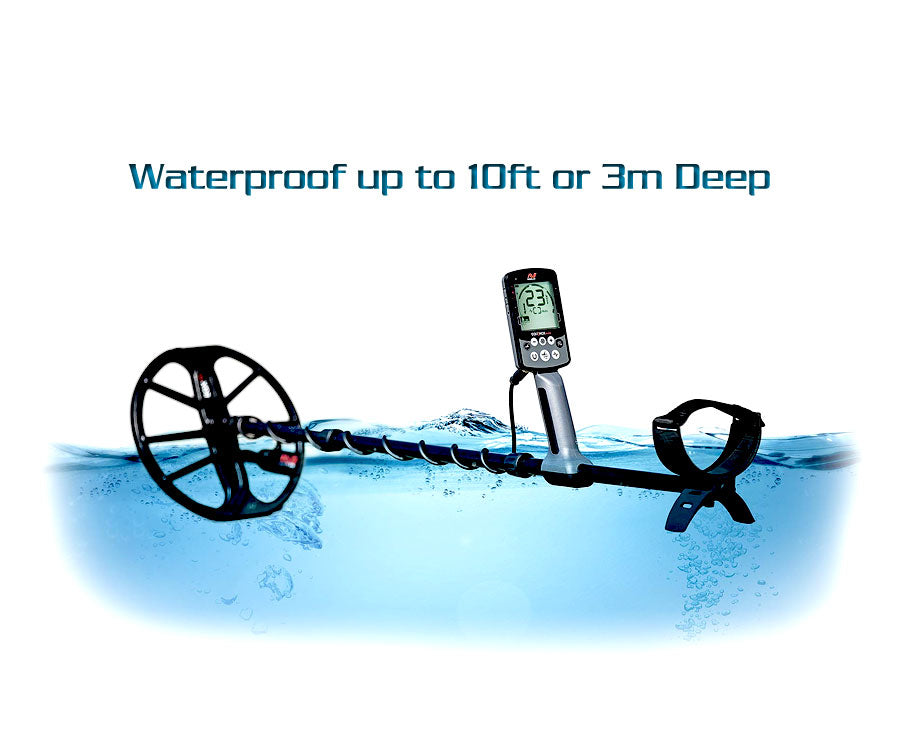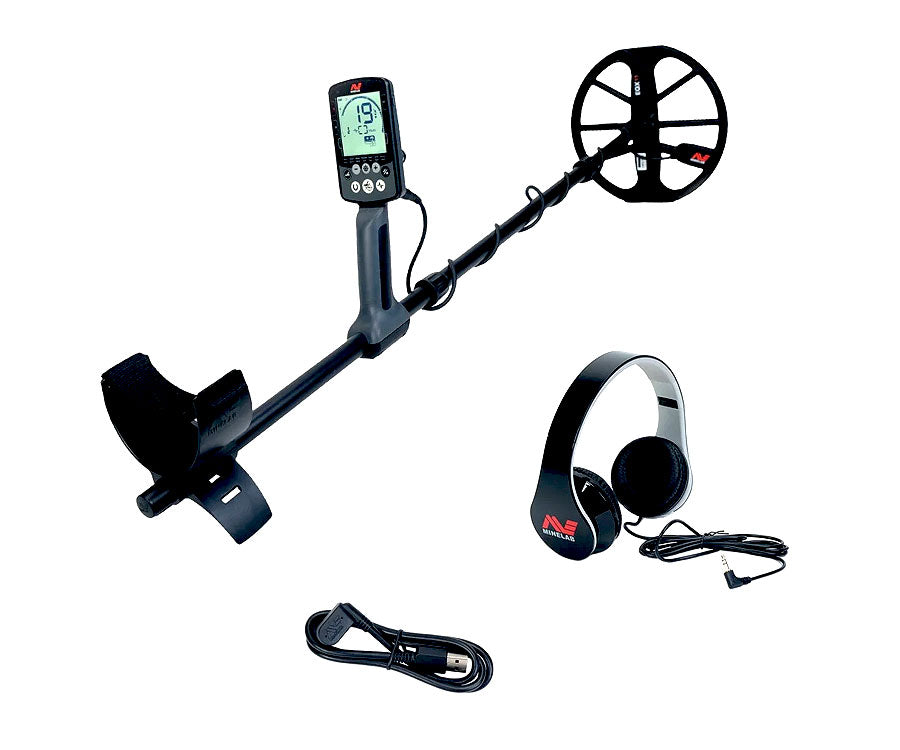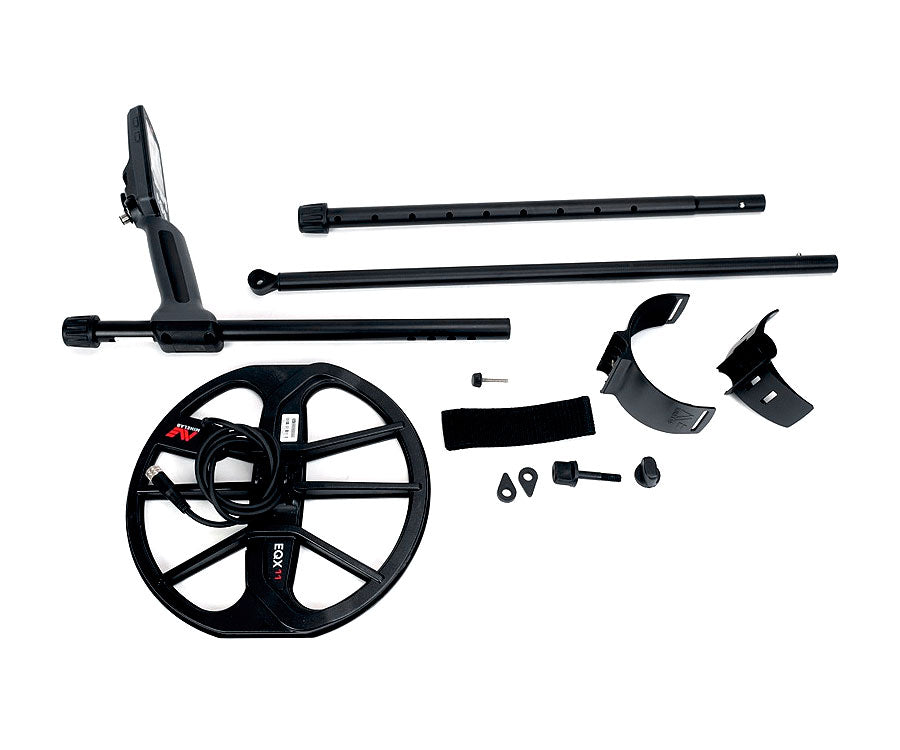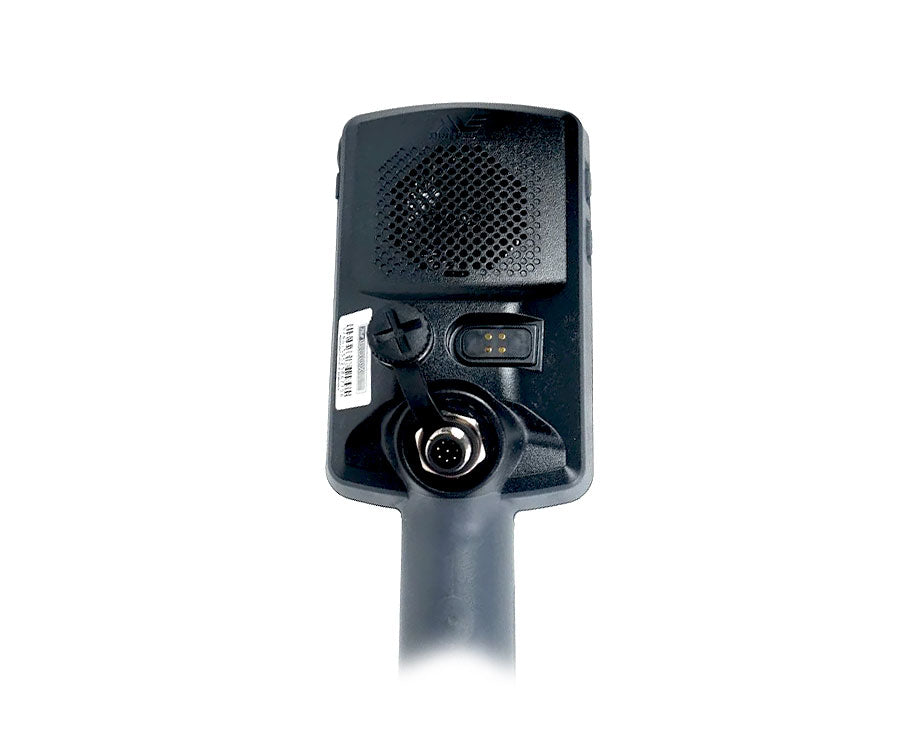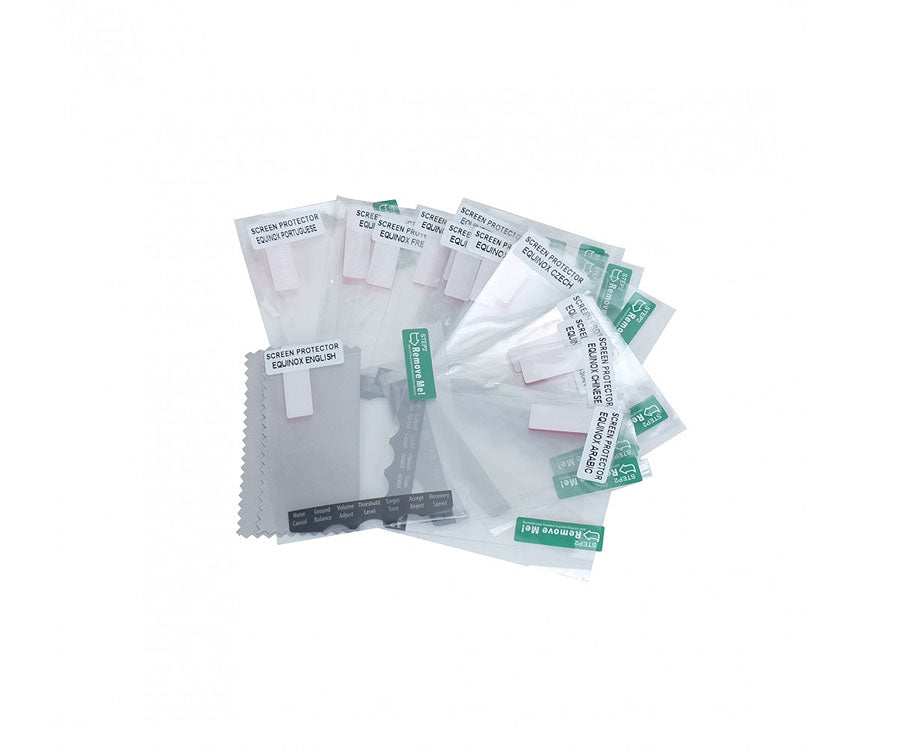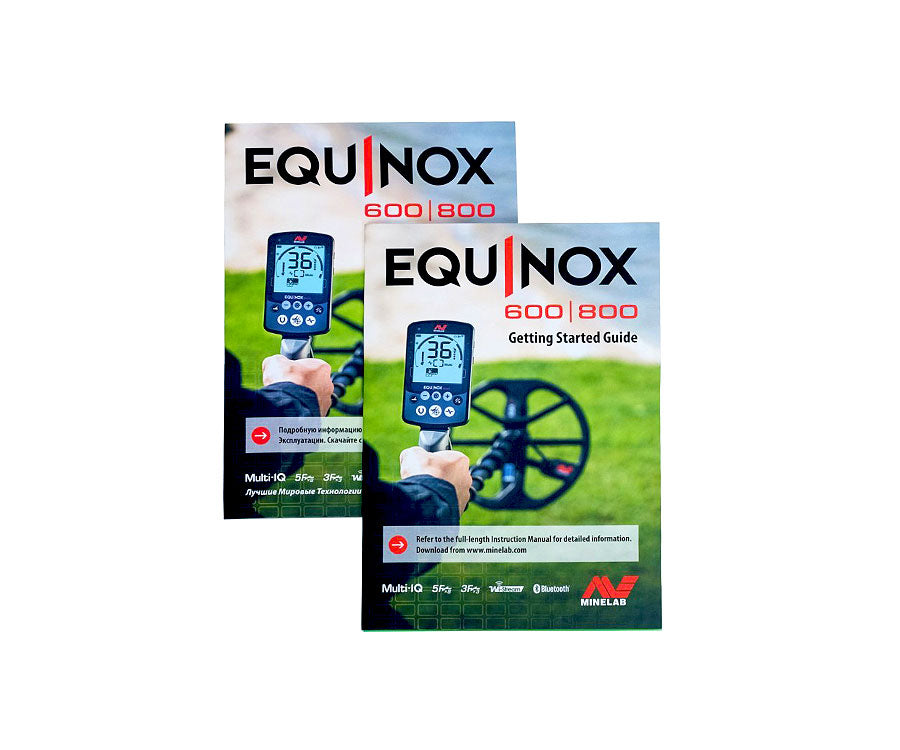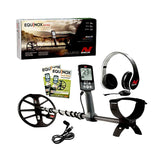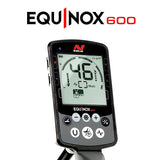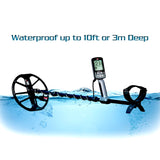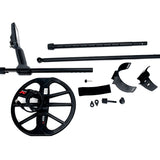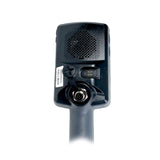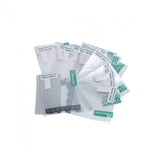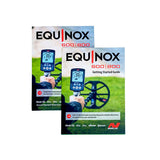 Minelab | Equinox 600 Metal Detector | LMS Metal Detecting
$599.00
Regular price
$699.00
Manufacturer SKU 3720-0001
Minelab Equinox 600 Multi-IQ Metal Detector With 11" DD EQX SmartCoil
At just under 3lbs, long hunts will be a breeze with the Minelab Equinox 600. If you are searching saltwater beaches or mineralized soils, the Multi-IQ allows the detector to sense the slightest change in frequency so you can still find as much treasure as possible without weighing yourself down with a heavier machine. The Equinox 600 operates in all the same frequencies in Multi-IQ mode as the Equinox 800, but only Minelab's Equinox 800 has single frequency operations in the higher frequency ranges, 20 kHz and 40 kHz. If you want to find more treasure, the Equinox 600 has all the technology you need to detect in any terrain and find every target in your path.
Product Highlights:
Search Coil: 11" DD Smart Coil

Construction: Waterproof up to 10ft or 3m Deep
Modes: Park, Field & Beach with Single

Frequencies: 4 kHz, 5kHz, 10kHz, 15kHz Single Frequencies, and Multi-IQ Multi-Frequency up to 40 kHz
Headphones: Wired 1/8" Headphones with 70" Cable

Weight: 2.96 lbs
Warranty: 3 Year Limited Warranty
Minelab | Equinox 600 Metal Detector | LMS Metal Detecting
$599.00
Regular price
$699.00
Minelab
Equinox 600 Overview
The Minelab Equinox 600 is the perfect metal detector for treasure hunters who demand performance, versatility, and ease of use. With its advanced multi-frequency technology and customizable search modes, the Equinox 600 makes it easy to uncover hidden treasures. Whether you're searching for coins, jewelry, or lost artifacts, the Equinox 600 delivers exceptional depth, sensitivity, and accuracy.
In addition to its advanced features, the Equinox 600 is designed to be lightweight and portable, so you can take it with you on any adventure. Its rugged construction ensures you can use it in tough conditions, while its intuitive controls make it easy to use, even for beginners.
The Equinox 600 is rugged and lightweight which allows you to enjoy long detecting sessions in any environment.

Equinox 600 Getting Started Guide - Download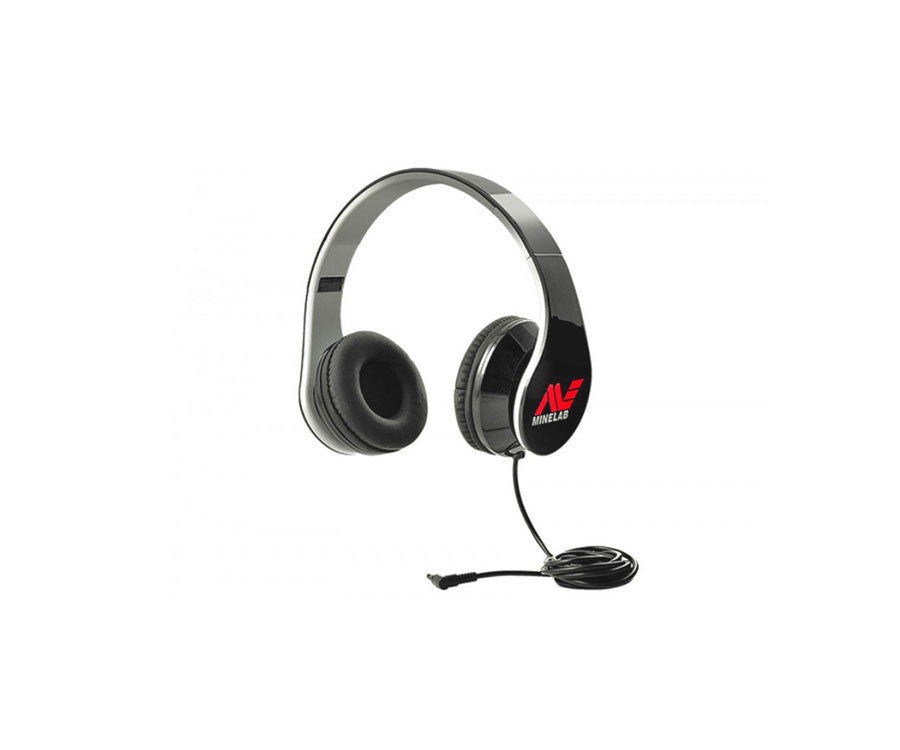 Features
Three Detection Modes (Park, Beach, Field)
Wire Headphones are Supplied with Minelab EQUINOX 600 Multi-IQ Metal Detector
Three Year Warranty for Control Unit and Search Coil
Six Custom Search Profiles: Each Detect Mode on Minelab EQUINOX 600 Multi-IQ Metal Detector features two customized Search Profiles, making it easy to save your favorite settings.
Simultaneous Multi-Frequency: Truly intelligent Simultaneous Multi-Frequency for max performance with Minelab EQUINOX 600 Multi-IQ Metal Detector, with a variety of single frequencies.
Four Frequencies (Multiple/15kHz/5kHz/10kHz) Waterproof Design: Minelab EQUINOX 600 Multi-IQ Metal Detector can be fully-submersed, great for using at the ocean front and in streams, rivers, lakes, and ponds. (10 feet, 3m)
Sleek & Lightweight: Rugged, lightweight construction gives you long-lasting detecting sessions in all environments.
Wireless Audio Compatible: Compatible w/ ultra-fast wireless audio w/ WM 08, and aptX low-latency, with Bluetooth headphones.
Fast & Accurate Target ID: Fast recovery speed with Target ID of the utmost accuracy, to ensure you don't miss out on valuable targets.
Six Month Warranty on Battery (Lithium Ion)
Includes:
Minelab EQUINOX 600 Multi-IQ Metal Detector
EQX 11″ Double-D Smart Coil
11″ Coil Cover
Wired Headphones with 3.55 mm 1/8" Jack Connector
Multi-Language Screen Protectors
Adjustable Armrest
USB Charging Cable with Magnetic Connector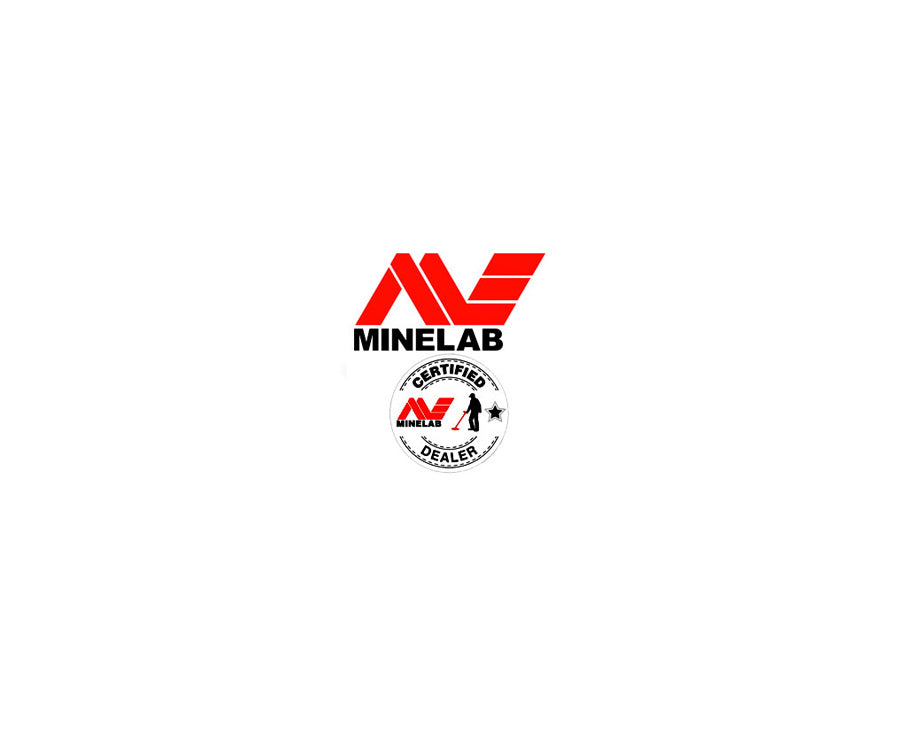 Specifications
Manufacturer: Minelab
Manufacturer SKU: 3720-0001
Best for: Beginner, Beach, Coin, Relic
Headphones: Minelab 3.5mm (1/8") Wired Headphones
Detector Type: All-Purpose
Interchangeable Search Coil: Yes
Technology: Multi-IQ
Arm Rest: Adjustable
Arm Strap: Yes
Adjustable Shaft: Yes
Assembled Length Max: 56.7"
Assembled Length Min: 43"
Apps: None
GPS: No
Audio Tones: Yes
Depth Indication: Yes
Control Box Mount: Standard
Frequencies: 4 kHz, 5kHz, 10kHz, 15kHz, Multi
Number of Frequencies: 4
Programmable Target ID: Yes
Target ID Segments: 50
Target ID: Yes
Threshold: Adjustable
Pinpoint Mode: Yes
Ground Balance: Automatic, Manual
Vibration Mode: No
Search Modes: 6
Search Mode Types: Park, Field, Beach
Search Flashlight: No
Display Type: LCD
Backlit Display: Yes
Volume Control: Yes
Headphone Jack: 3.5mm (1/8")
Bluetooth Compatible: Yes
Interchangeable Headphones: Yes
Battery Type: Lithium-Ion
Battery Quantity: 1
Battery Life: 12 Hours
Waterproof: Yes
Rechargeable System: Yes
Exclusive Features: Multi-IQ Multi-Frequency Technology
Discrimination: Adjustable
Warranty: 3 Yr
See - frequently asked question

Are the Headphones waterproof for diving?

No, the Minelab 3.5mm (1/8") wired headphones are not waterproof, you will need to purchase the Equinox wired waterproof diving headphones HERE. Thanks for your question.

Lost my warranty registration information, how can I find out when I purchased my Equinox?

Hello, simply contact us with the serial number and we will be able to retrieve that information for you.