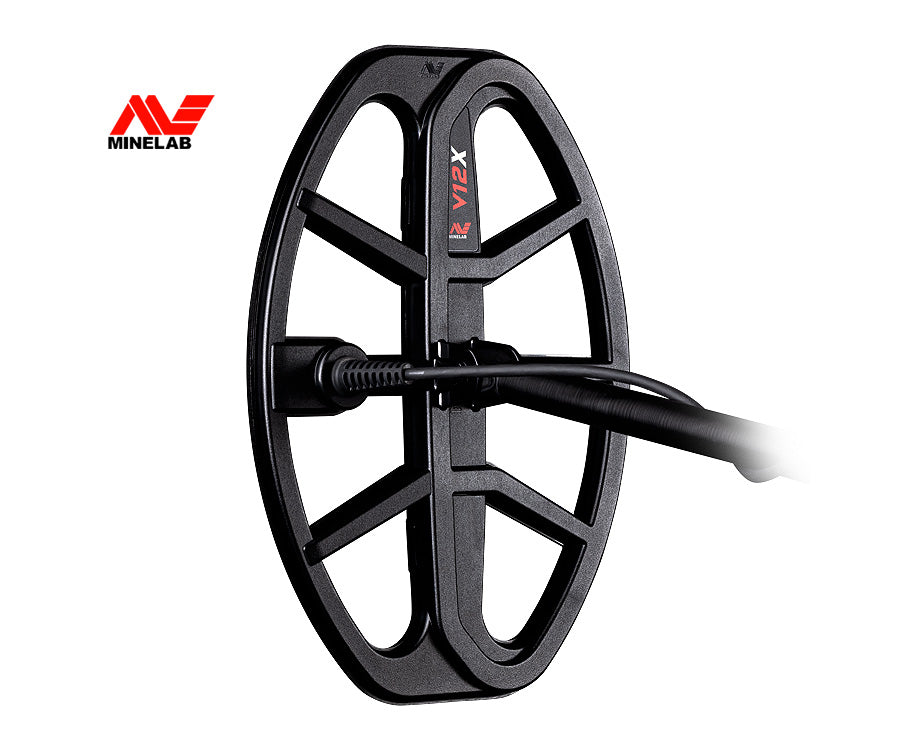 Minelab | V12X Double-D X-Terra Pro 12 X 9 Inch Search Coil | LMS Metal Detecting
Manufacturer SKU 3011-0459
Minelab V12X Double-D X-Terra Pro 12 X 9 Inch Search Coil with Coil Cover
The V12X coil provides great depth for treasure hunting with your X-Terra Pro metal detector. This is the 12" elliptical DD coil that is packaged with the Minelab X-Terra Pro metal detector.
Features:
Compatible with the X-Terra Pro
Double D Elliptical Coil
Great Stability and Depth
Supplied with Fitted Skid Plate
Specifications:
Waterproof: Waterproof
Supplied with coil cover: Yes
Manufacturer: Minelab
Product Type: Search Coil
Search Coil Shape: Elliptical 
Search Coil Type: Double D
Search Coil Size: 12" x 9"
Weight: 1.87 lb
Compatible: Minelab X-Terra Pro
Minelab | V12X Double-D X-Terra Pro 12 X 9 Inch Search Coil | LMS Metal Detecting