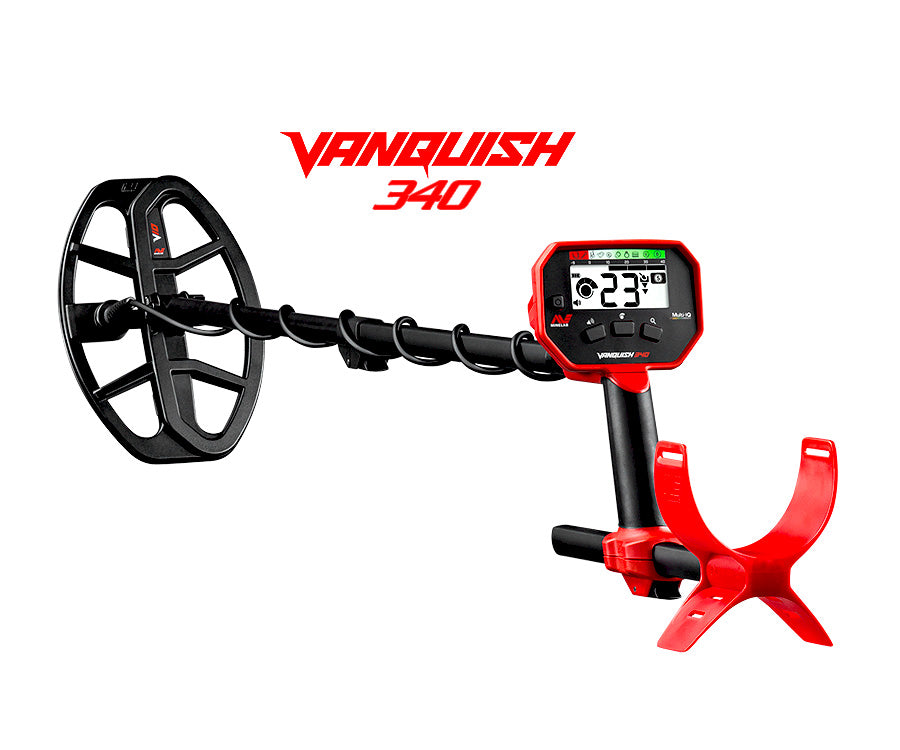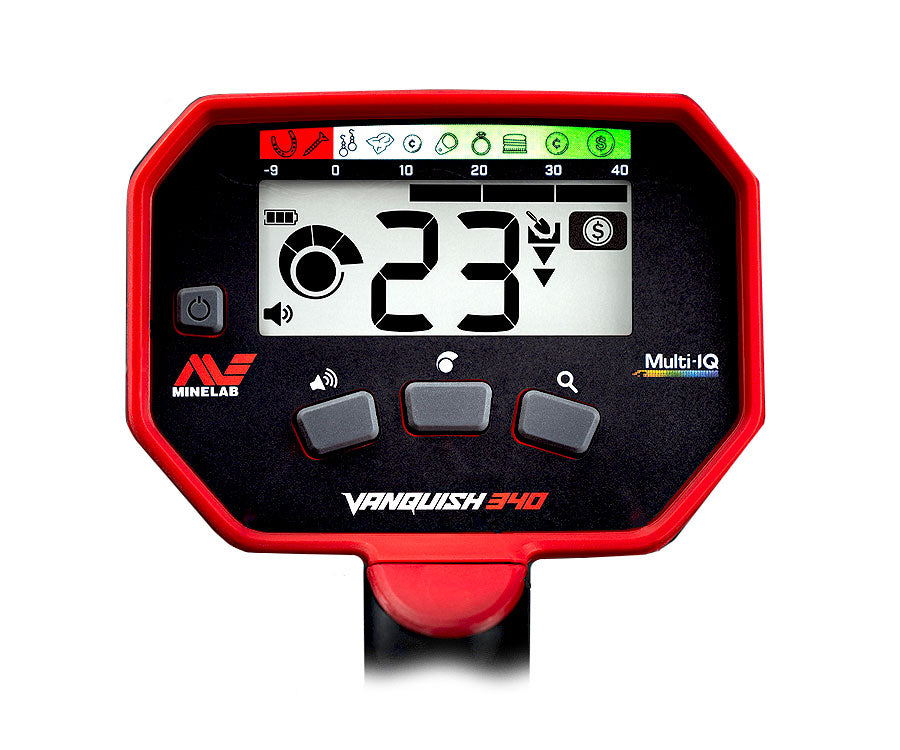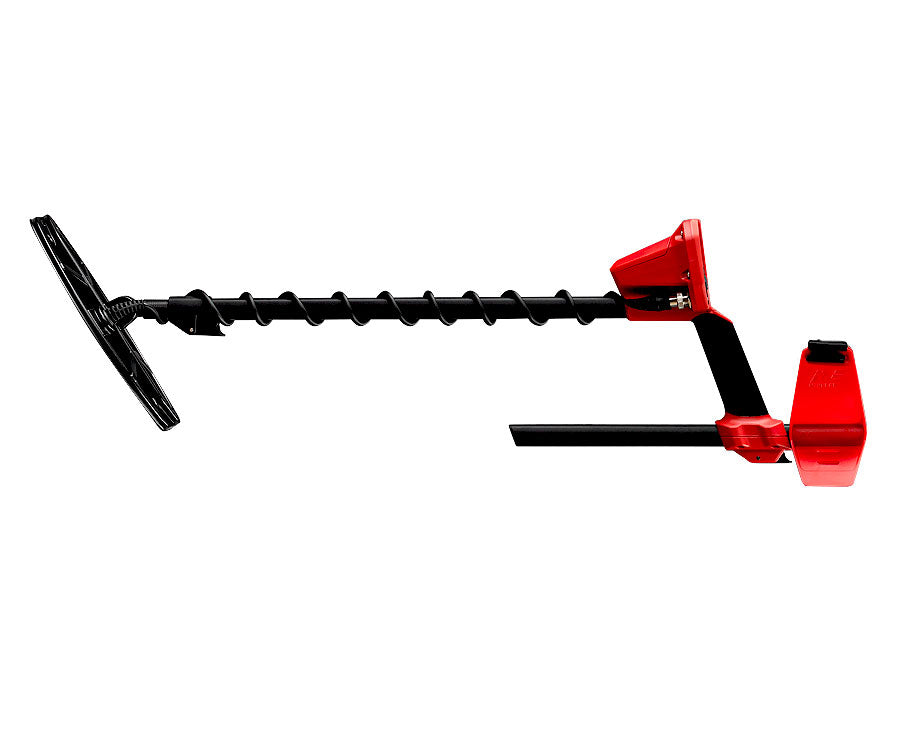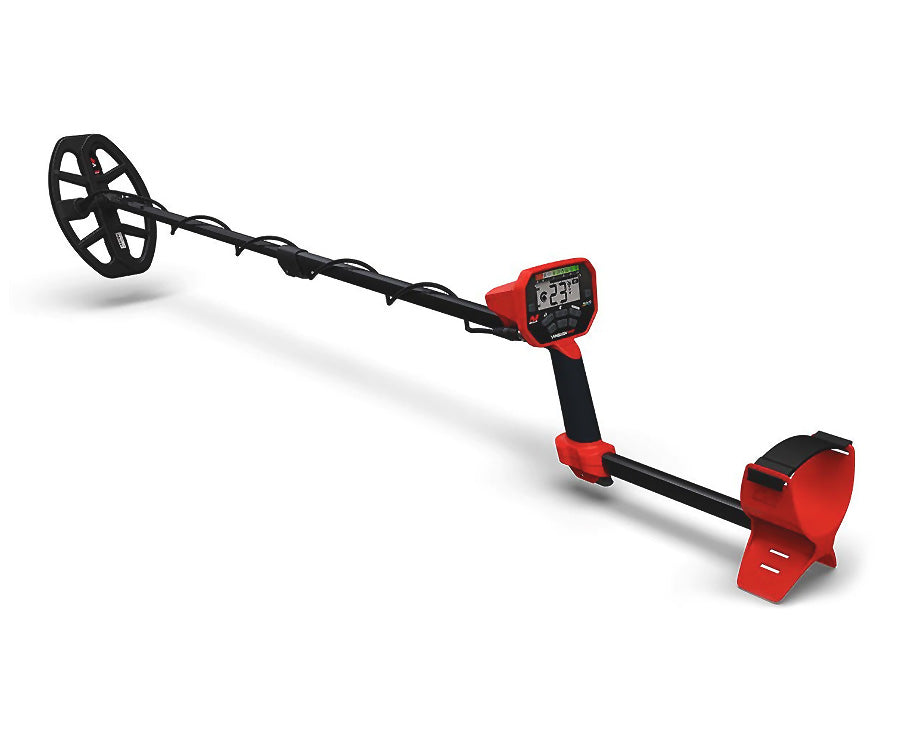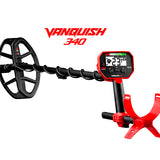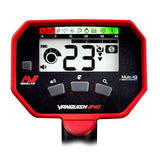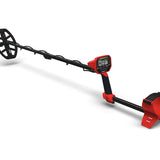 Minelab | Vanquish 340 Metal Detector | LMS Metal Detecting
Manufacturer SKU 3820-0001
Minelab Vanquish 340 Metal Detector With Waterproof 10" x 7" V10 Coil
The VANQUISH 340 is perfect for anyone starting out in detecting. You don't need more features you need the right features while learning. That's why the VANQUISH 340 comes standard with Multi-IQ technology, waterproof V10 coil, and audio control. As simple as it is powerful, the VANQUISH 340's compact and lightweight construction delivers results no matter where the hunt takes you.
Product Highlights:
Total Weight: 2.6 lbs (1.2 kgs)

Frequency: Simultaneous Multi-Frequency Multi-IQ VLF

Warranty: 3-year warranty

Waterproof: Waterproof coils up to 1 m (3.3 ft) and Water Resistant control pod (with optional Rain Cover)

Search Coil: V10 10" x 7" Double-D coil

Battery Type: 4 x AA Alkaline Non-rechargeable

Display: Monochrome LCD

Volume: 3 Levels

Sensitivity: 4 Levels

Depth Indicator: 4 Levels

Target Tones: 3 tones (low, mid, high)

Discrimination Segments: 5

Pinpoint Mode: No

Battery Life: Non-rechargeable AA alkaline batteries have a run-time of approximately 10 hours.

Audio Control: Automatic noise cancelling, lag-free audio response and 3-volume settings put you in control.

Detection Modes: Coin, Jewelry, All-Metal

Headphones: Not included

Included Accessories: Getting Started Guide
Minelab | Vanquish 340 Metal Detector | LMS Metal Detecting
Minelab
VANQUISH 340 Overview
The Minelab VANQUISH 340 Metal Detector is a lightweight, collapsible, fully adjustable, waterproof/water resistant and affordable metal detector for the coin and treasure market utilizing Minelab's revolutionary Multi-IQ technology.
Multi-IQ technology combines the power of multiple detectors in one – all working at the same time. The Minelab VANQUISH 340 Metal Detector can unearth coins, silver and gold jewelry, and other metal items of interest across varied terrains such as parks, fields, and at saltwater beaches with unique performance in wet beach sand. The VANQUISH 340 offers all the detecting essentials at a great value. Simple yet powerful!
Minelab Vanquish 340 Quick Start Guide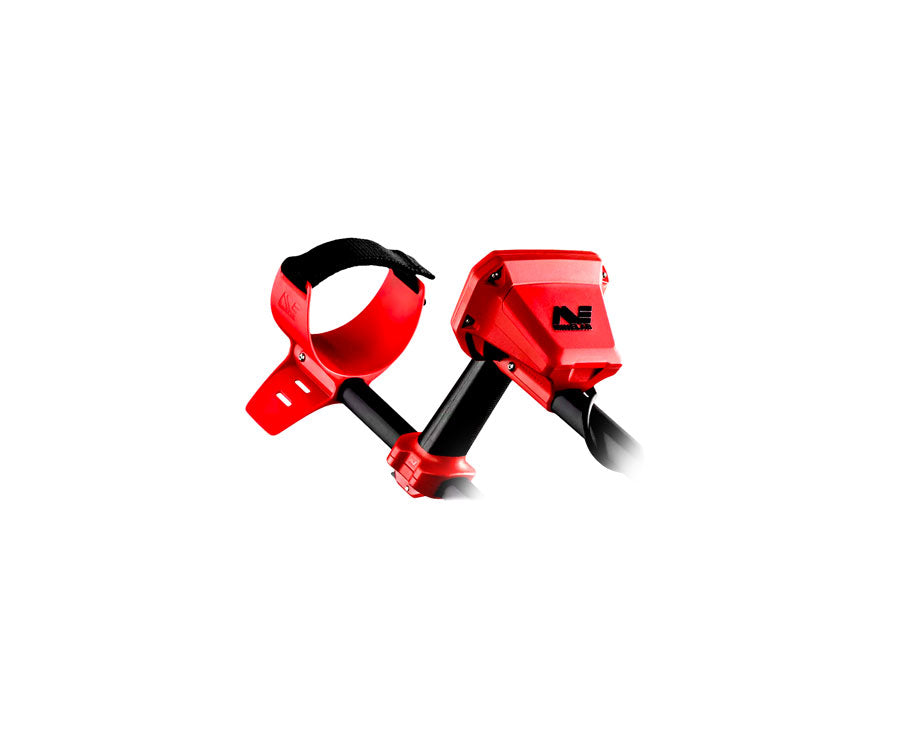 Features
Multi-IQ Technology
Lightweight
Collapsible
Fully Adjustable
Three Modes – Coin, Jewelry, and Relic
Factory Items Included
Vanquish 340 Metal Detector
10″ Coil with Skidplate
4 x AA Alkaline replaceable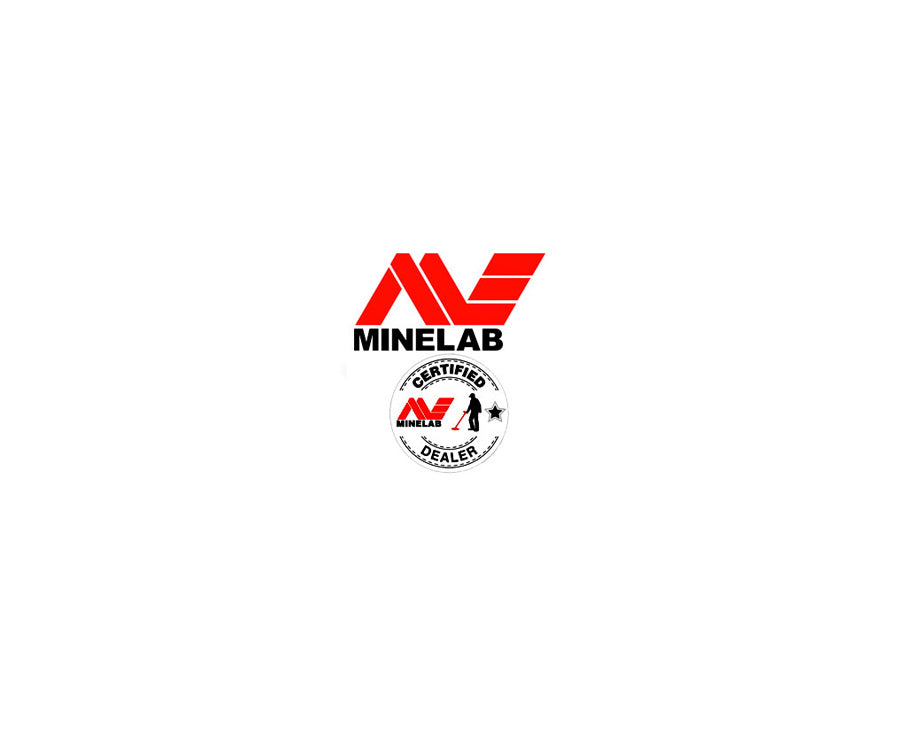 Specifications
Manufacturer: Minelab
Minelab: Vanquish 340
Manufacturer SKU: 3820-0001
Product Type: Metal Detectors
Best For: Beginner, Coin, Relic, Beach
Search Modes: Coin, Jewelry, All Metal
Custom User Search Profile: No
Operating Frequencies: Multi-IQ
Noise Cancel: Auto (19 Channels)
Bluetooth Audio: No
Iron Bias: High
Sensitivity: 4 levels
Volume: 3 levels
Target Tones: 3 tones (Low, Mid, High)
Discrimination Segments: 5 segments
Target ID's: -9 to 40
Depth Indicator: 4 levels
Length Extended: 1450mm (57")
Lenght Collapsed: 760mm (30")
Weight (incl. batteries): 2.6lbs (1.2kg)
Standard Coil: V10 10"x7" Double-D
Audio Output: In-built loudspeaker | 3.5mm (1/8") headphones
Supplied Headphones: No
Display: Monochrome LCD
Supplied Batteries: 4 x AA Alkaline replaceable
Waterproof: Coil to 1m/3-feet
Operating Temperature Range: -10°C to +40°C (+14°F to +104°F)
Storage Temperature Range: -20°C to +70°C (-4°F to +158°F)
Rechargeable System: No
Key Technologies: Multi-IQ
Warranty: 3 years control box and coil
See - frequently asked question

Does this include the V8 8"x5" coil?

This metal detector has a V10 (10x7) coil included. The V8 coil is not included with it.

Recommend for saltwater beach?

Yes it does very well in those conditions.