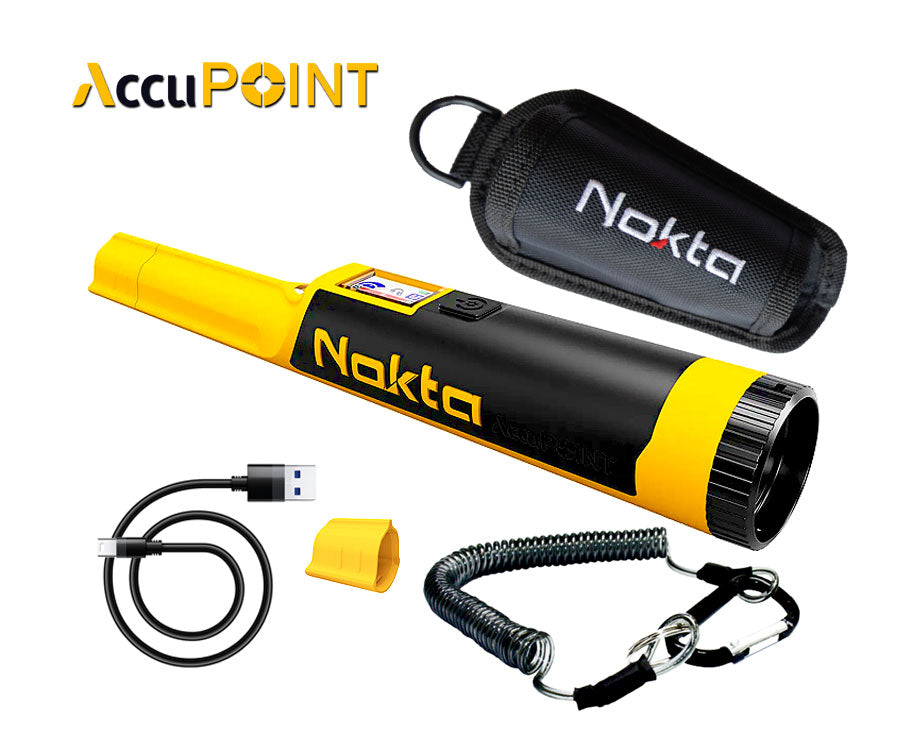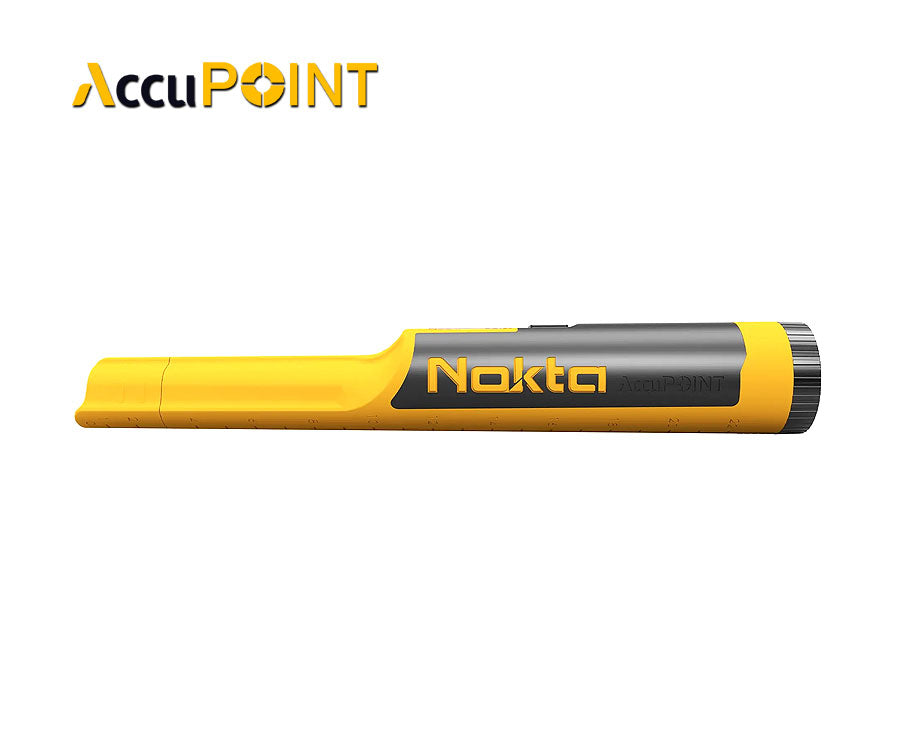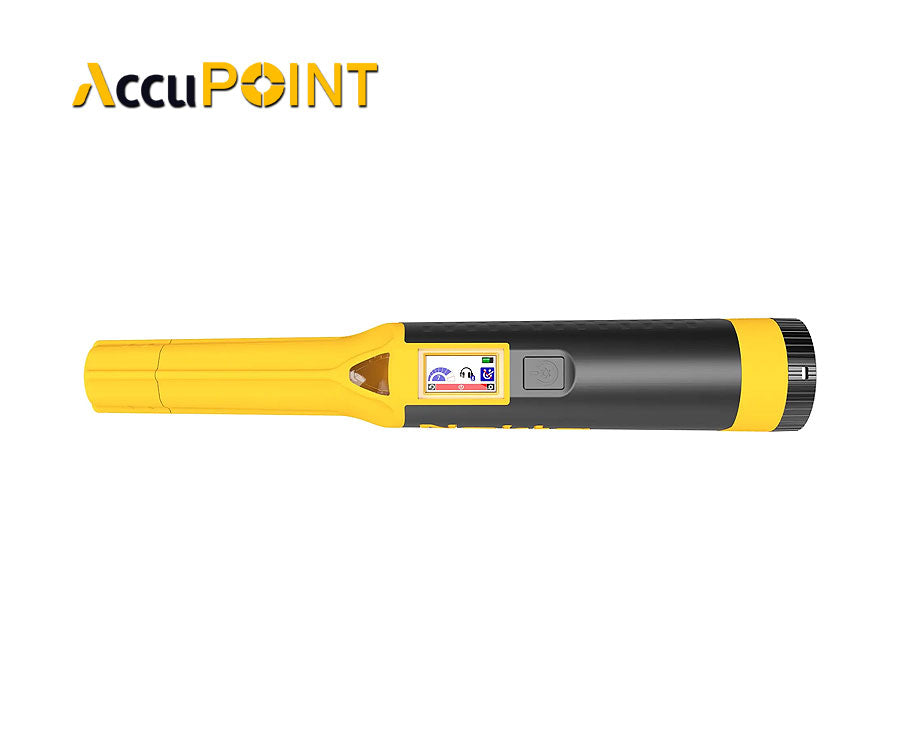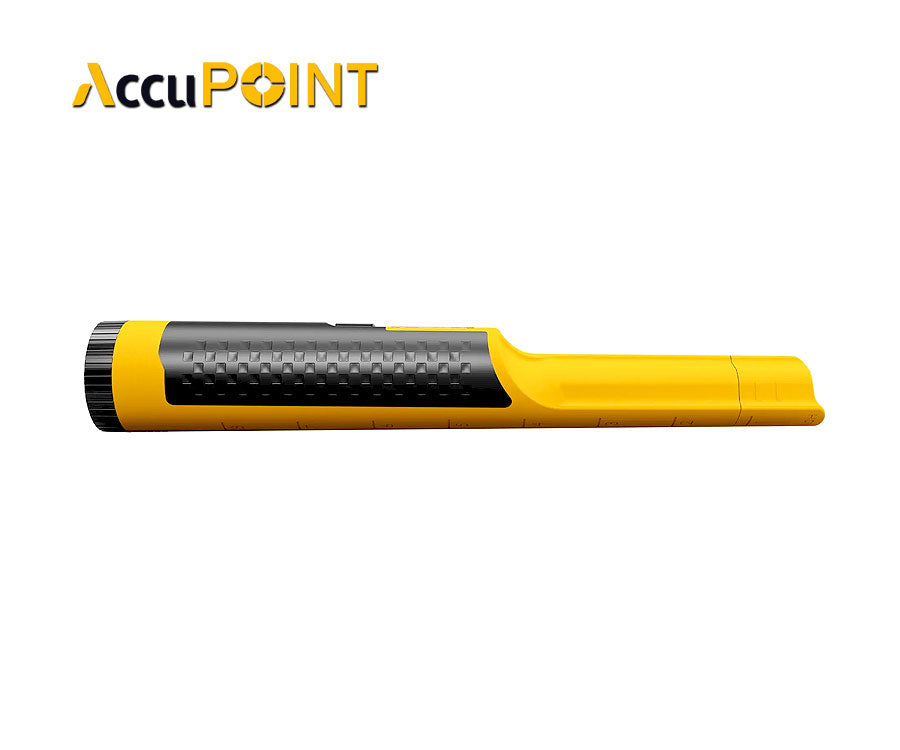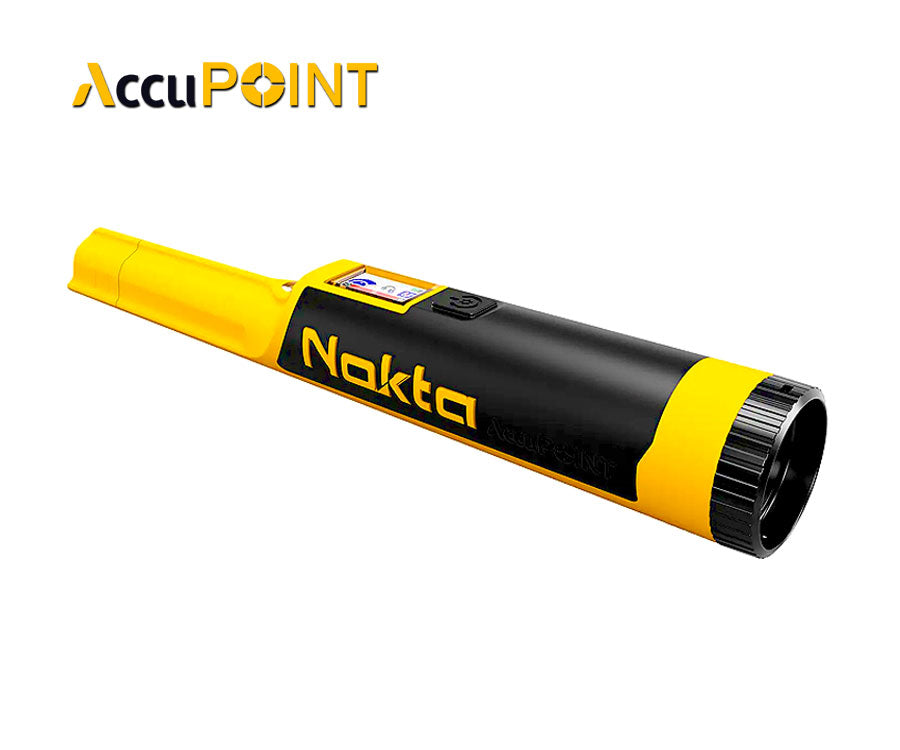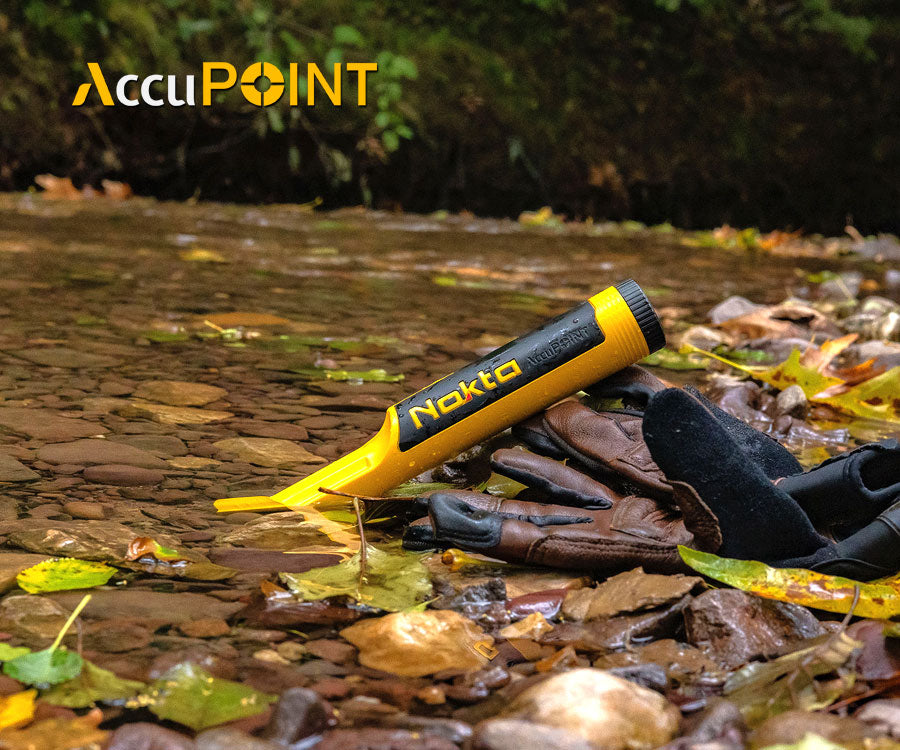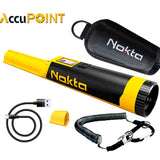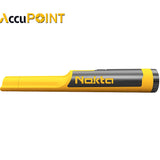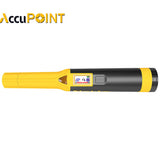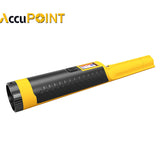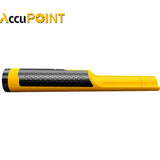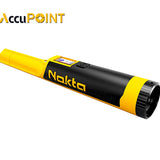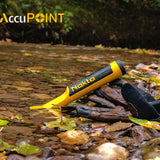 Nokta | AccuPOINT Pinpointer | LMS Metal Detecting
$139.00
Regular price
$159.00
Manufacturer SKU 11000116
Nokta Waterproof AccuPOINT - Pinpoint Smarter & Faster
AccuPOINT has been meticulously designed to streamline your detecting experience, offering a seamless journey with intuitive menu navigation and real-time setting visibility on a vibrant color display. Whether you're an experienced detectorist or just starting your detecting journey, AccuPOINT empowers you with unparalleled precision and confidence. 
Product Highlights:
Vivid Color LCD Screen
Bluetooth® Connectivity
Advanced Discrimination
One Button Easy Operation
Waterproof IP68 up to 10 ft. (3m)
Adjustable Backlight
Frequency Shift
Volume Control
Lost Alarm
Alert Modes
LED Flashlight
Replaceable Tip Protection
USB Type-C Rechargeable Li-Po Battery
Nokta | AccuPOINT Pinpointer | LMS Metal Detecting
$139.00
Regular price
$159.00
Nokta Detection Technologies
AccuPOINT Overview
The AccuPOINT has a menu navigation system shown in real-time on a vibrant display. The high-resolution color LCD screen provides all the essential information you need right before your eyes. The user-friendly interface ensures effortless access to settings and adjustments, making pinpointing targets hassle-free. Enjoy the Bluetooth® wireless, lag-free audio by pairing the AccuPOINT with Nokta BT Headphones or any low-latency Bluetooth® headphones.
The advanced discrimination setting allows Ferrous / Non-Ferrous unique tones which will help you identify more treasure and less trash when pinpointing targets.

Lightweight & rugged with audio, LED light and vibration alerts!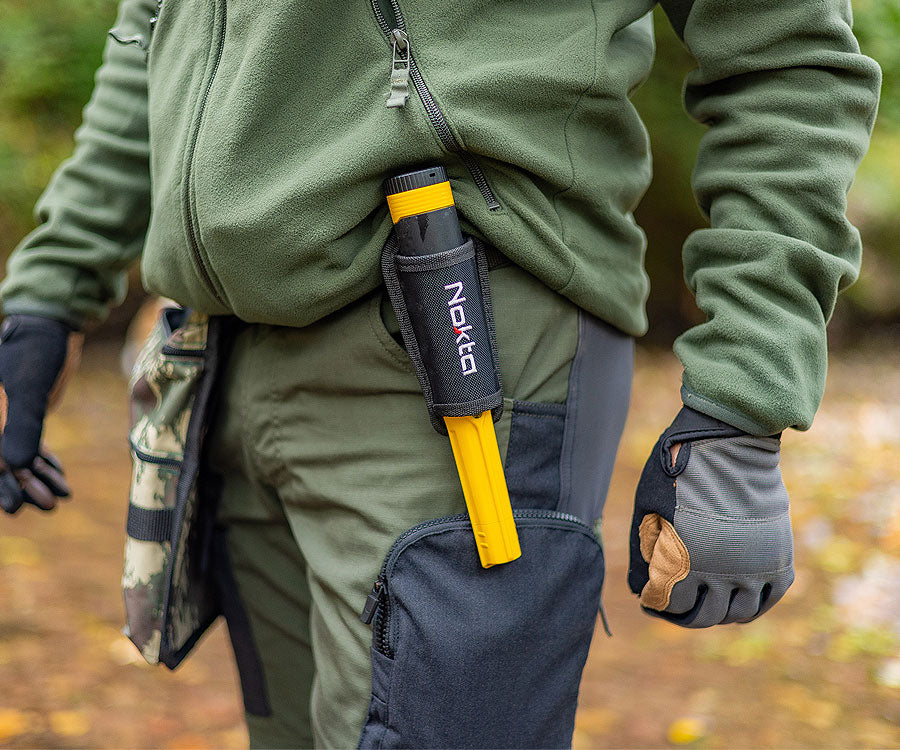 Features
IP68 Waterproof: Up to 10ft. (3m.)
Bluetooth Enabled: Enjoy wireless, lag-free audio.
Advanced Discrimination: 1-Tone | 2-Tone | Iron-Off
Color LCD Screen: Shows battery life, sensitivity level & more!
One-Button Easy Operation: AccuPOINT is a turn-on & go pinpointer featuring a very easy-to-use, intuitive menu design.
Volume Control: Lets you adjust the sound as low or high.
Adjustable Backlight: Lets you adjust the backlight as bright or low.
Frequency Shift: Prevents interference with other detectors operating nearby.
Lost Alarm: After 5 minutes of inactivity, the device emits an audible alarm and LED starts flashing.
Alert Modes: Audio Only - Vibration Only - Audio & Vibration
LED Flashlight: Ideal for night hunts and underwater use.
Replaceable Tip Protector: Safeguards the tip of the AccuPOINT from damage or wear.
USB Type-C Rechargeable Li-Po Battery: Provides up to 25 hours of use on a single charge.
Factory Included Items
AccuPOINT Pointer
Replaceable Tip Protector
Belt Holster
USB Type-C Charging Cable
Security Lanyard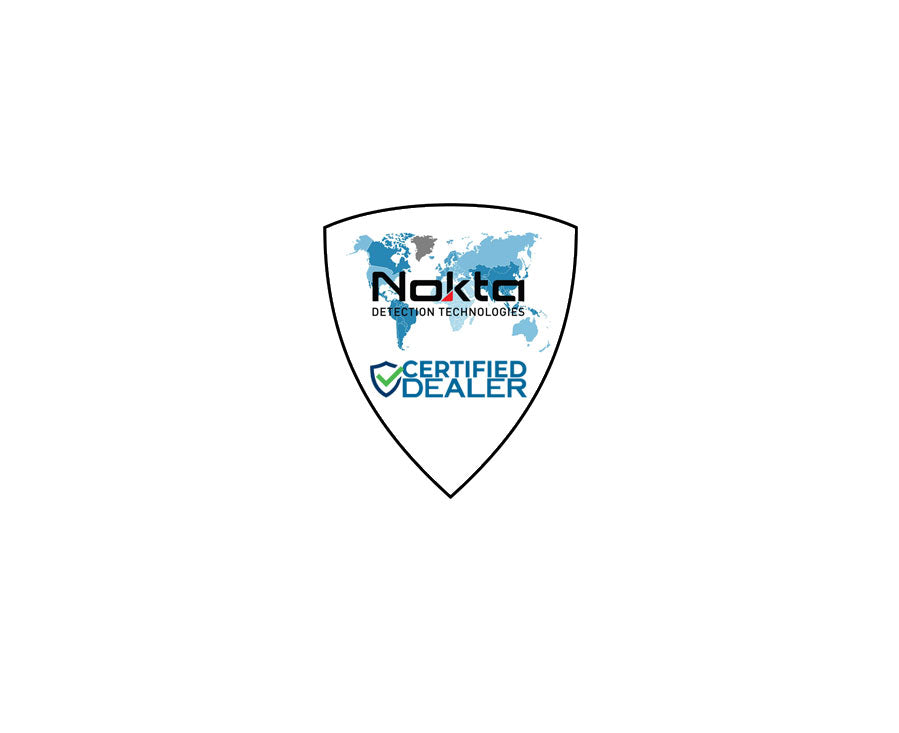 Specifications
Manufacturer: Nokta Detection Technologies
Manufacture SKU: 11000116
Operating Frequency: 20kHz
Operating Principle: VLF
Waterproof: IP68 up to 10ft.(3m.)
Sensitivity: 9 levels adjustable
Detection Modes: Audio or Vibration | Audio & Vibration Alert
Screen: Color LCD
Discrimination: Yes
Bluetooth: Yes
Frequency Shift: Yes
LED Flashlight: Yes
Volume Control: Yes
Backlight: Yes
Lost Alarm: Yes
Detection Tip: 9cm (3.5'')
Battery: 1650mAh Lithium Polymer Rechargeable
Battery Life: 25 hours
Charging Cable: USB Type-C
Dimensions: 24,7cm x 3,8cm x 3,8cm (9.7" x 1.5" x 1.5")
Weight: 217gr (7,65oz)
Working Temperature: -20°C/+50°C (-4°F/+122°F)
Warranty: 2 years

See - frequently asked question

Will the accupoint pair with any bluetooth headphones?

Yes they will pair with just about any Bluethooth headphones. We recommend 4.0 or higher atpX low latency technology.

Freshwater? saltwater? or both? Thanks!

It functions fine in either one of those conditions. We do recommend reading the manual for use on saltwater beaches.

Does this have rechargeable sealed batteries, and how long will they last?

This metal detector is waterproof therefor the rechargeable battery is sealed. The battery will last approximately 25 hours from a fully charged state. If the battery will no longer hold a charge and has reached its life span, we recommended sending to your Nokta service center for a battery replacement.