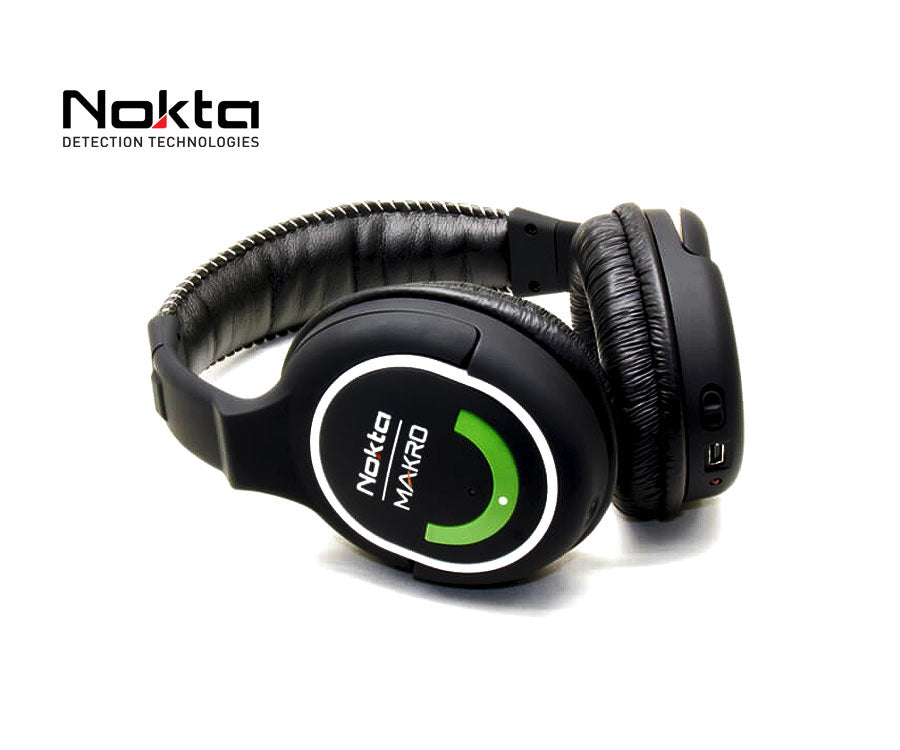 Nokta | Wireless Headphones 2.4GHz Green Edition | LMS Metal Detecting
$118.99
Regular price
$139.99
Manufacturer SKU 17000209
Nokta 2.4GHz Green Edition Wireless Headphones
The Nokta 2.4GHz Wireless Headphones Green Edition works 14-20 hours on one charge. *Adapter not included.
Comfortable ear cushions and adjustable headband guarantee a comfortable fit for every head size.
Product highlights:
Nokta 2.4GHz Wireless Headphones: (Green Edition) Compatible with Simplex+, PulseDive. Impact, Kruzer, Gold Kruzer, Racer 2, and more!
Features:
Link frequency: 2.4GHz;

Wireless range: 10 meters;

Audio signal: Mono

Built-in battery: Lithium-Polymer;

Working time on a fully charged battery: 14-20 hours;

These headphones do not include a charging adapter. You can use a 5V 1A adapter (similar to the adapter included with a smartphone) to charge.
Weight

0.5875 lbs

Waterproof

Non-Waterproof

Wireless

Yes

Product Category

Headphones

Brand

Nokta

Headphone Jack Type

N/A

Nokta Compatible
Simplex+
PulseDive
Anfibio
Invenio
Impact
Gold Finder 2000
Gold Kruzer
Nokta | Wireless Headphones 2.4GHz Green Edition | LMS Metal Detecting
$118.99
Regular price
$139.99