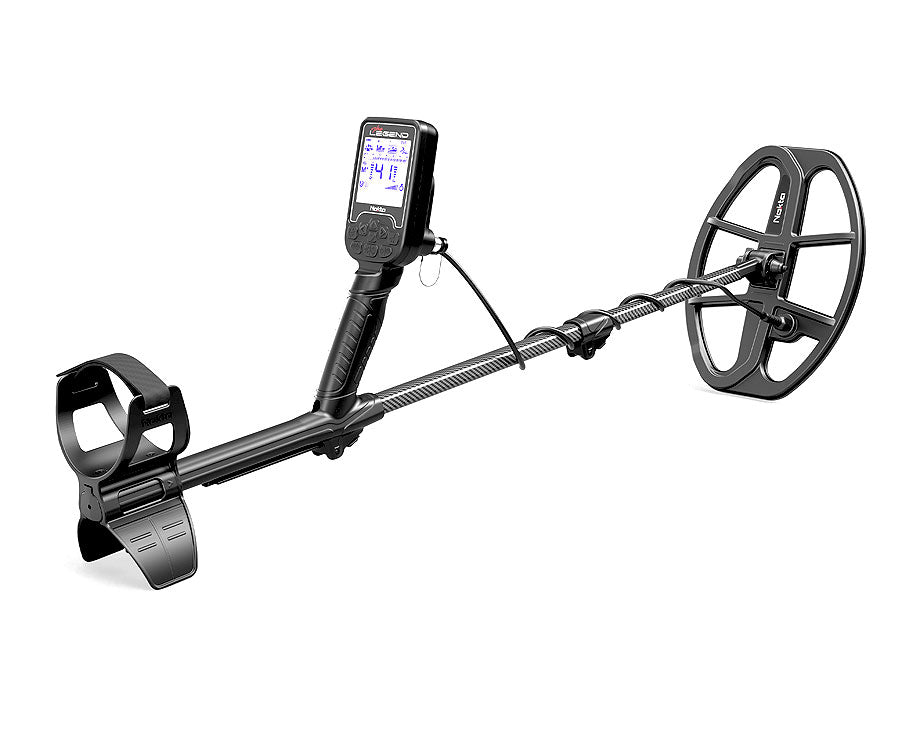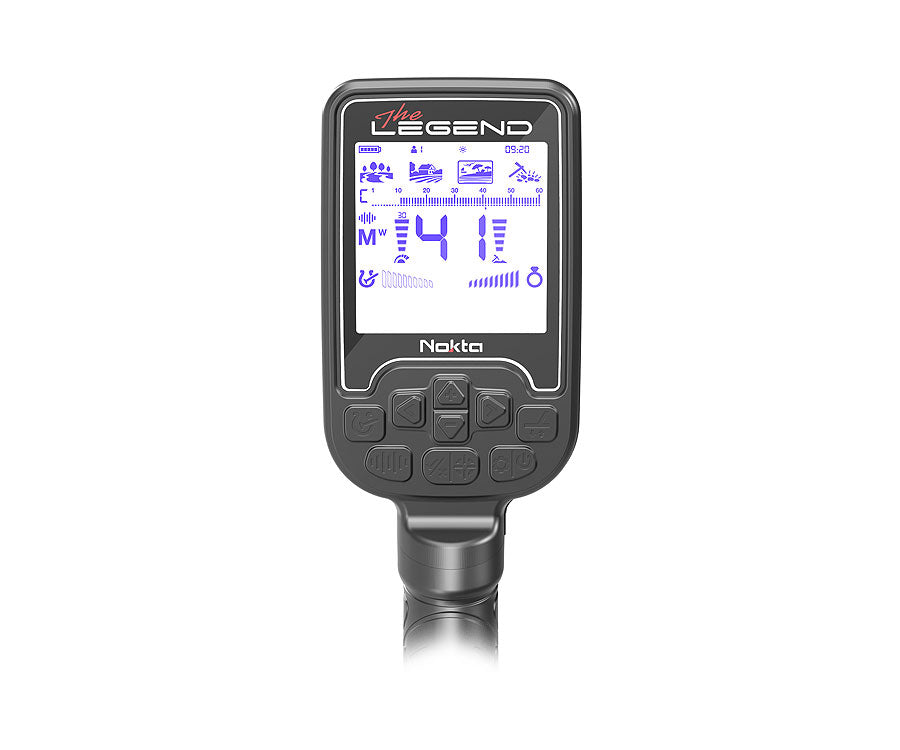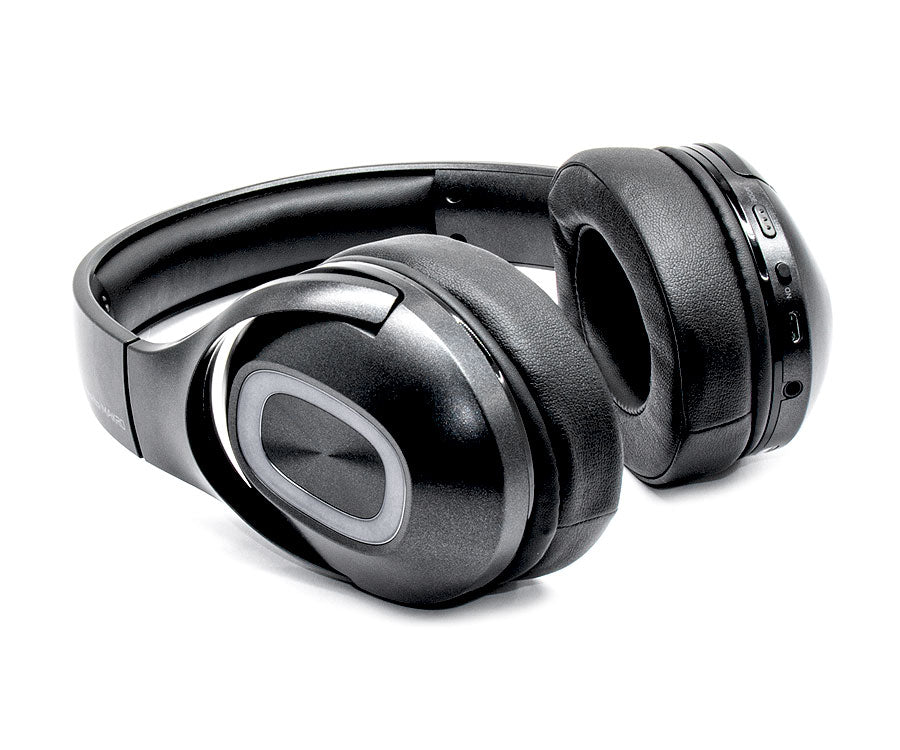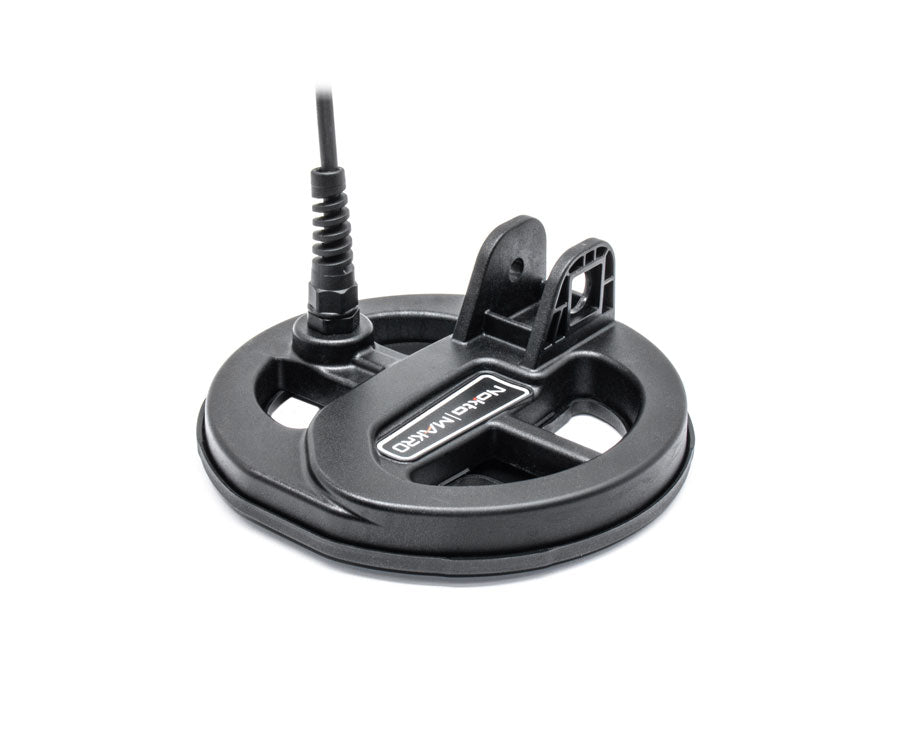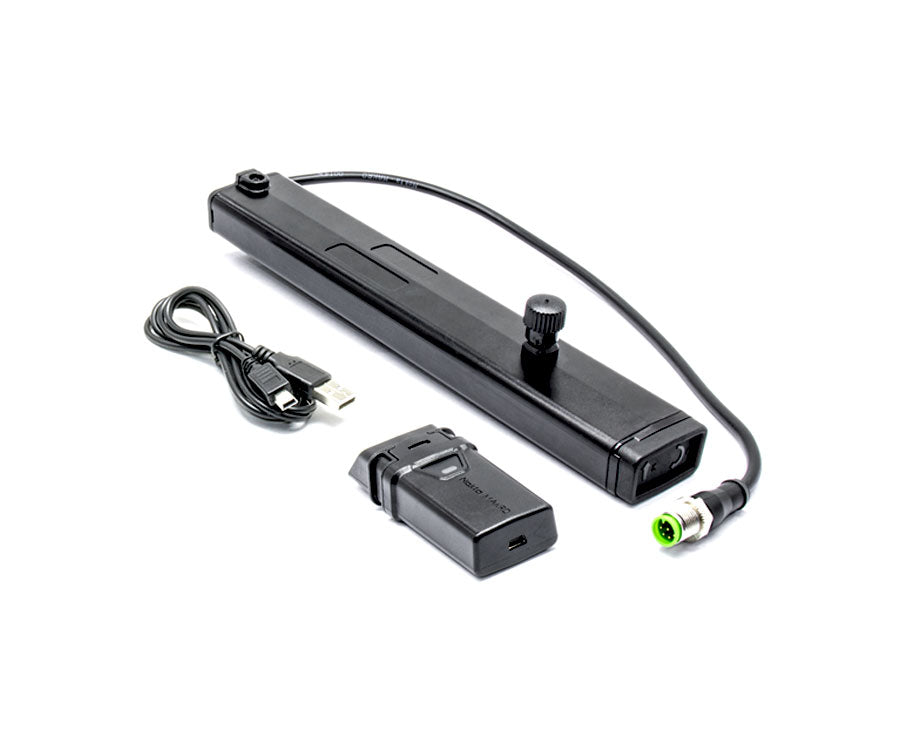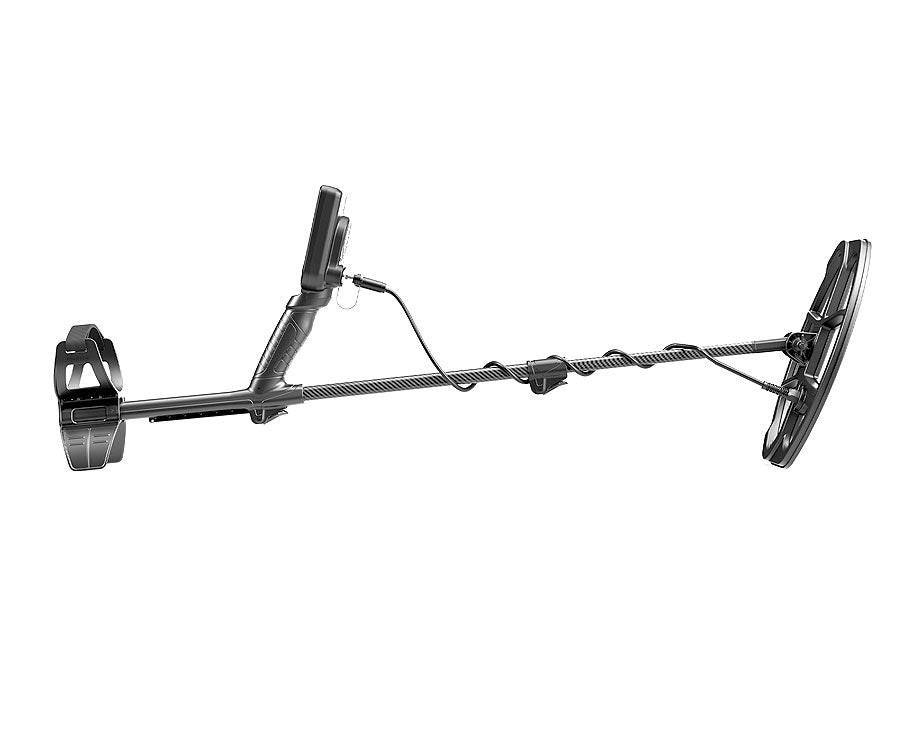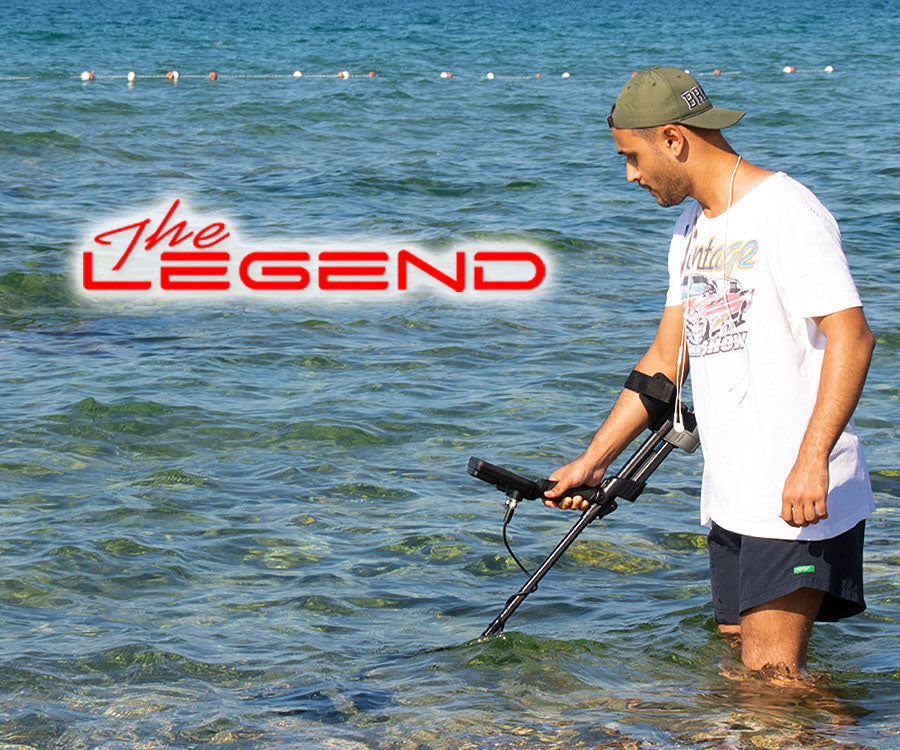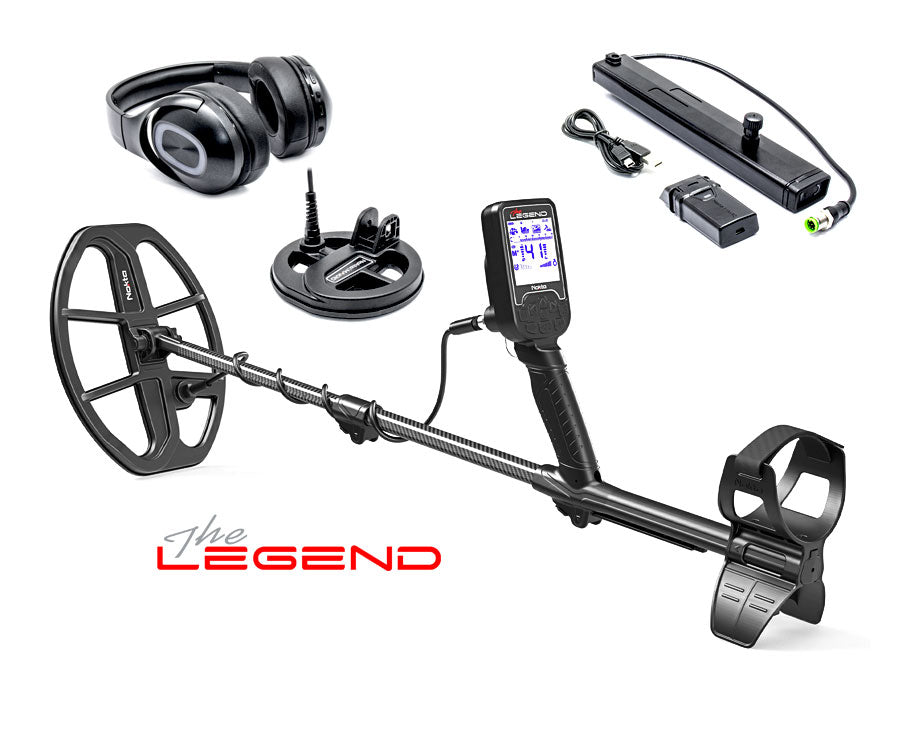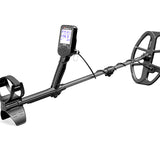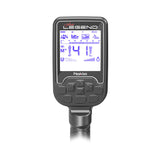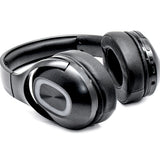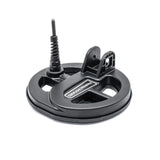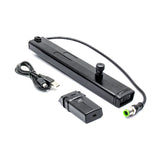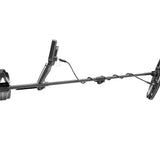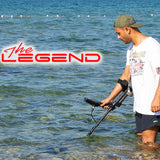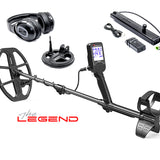 Nokta | The Legend Metal Detector Pro Pack with LG30 12" X 9" Coil | LMS Metal Detecting
Manufacturer SKU 11000840
Nokta Legend Metal Detector Pro Pack LG30 12" X 9" Coil, With FREE AccuPoint Pinpointer And Starter Kit (Limited Time Special) 
Nokta's first simultaneous multi frequency metal detector The LEGEND is loaded with features that makes it the best multi-purpose detector, adaptable for all types of targets and ground conditions.
Product Highlights:
Search Coil: LG30 12" X 9" DD Coil

Search Coil: LG15 6" DD Coil

Waterproof Replaceable Spare Battery & Charger

Construction: Waterproof up to 10ft or 3m Deep

Features: Updated Full Carbon Fiber Rod, with Vibration Mode, Digital Clock and Time Tracker

New Sleek Lighter Weight Armrest

Headphones: Low-Latency Bluetooth Wireless Headphones Included

Simultaneous multi frequency metal detector… Changing the game for multi frequency… Do not accept paying more for less!

Warranty: 3 Year Limited Warranty
Nokta | The Legend Metal Detector Pro Pack with LG30 12" X 9" Coil | LMS Metal Detecting
Nokta Detection Technologies
The Legend Overview
This "legendary" metal detector offers exceptional performance in the toughest conditions in its world-praised robust and waterproof design that comes at a price setting a new standard in the industry.
The Pro Pack includes two great items that you do not get with the standard package, an extended spare battery and a 6" DD search coil, perfect for hunting in trashy parks or coin shooting!

Its depth and advanced discrimination capability in trashy sites along with its silent and stable operation on the beach and underwater will captivate all land and beach hunters.

The LEGEND is equipped with specifications that are suitable also for gold prospectors to be able detect those small gold nuggets in highly mineralized gold fields.
Features
True Simultaneous Multi-Frequency
Easy Operation: Saves valuable detecting time and makes the device suitable for novice as well as experienced detectorists.
2 Multi and 5 Single Frequency: 5, 10, 15, 20, & 40 kHz
4 Search Modes: Park, Field, Beach, & Gold
Beach Mode has 2 multi modes: W for Wet Sand | D for Dry Sand
Advanced Discrimination: All Metal. Ground Effect Off. Ferrous Off. Custom (Notch Discrimination)
Recovery Speed: Enables you to detect smaller targets among trash by adjusting the speed of target response.
Adjustable Threshold: Lets you set the threshold level and frequency in every mode.
60 Target ID Segments
Depth Indication
4 Custom User Profiles: Save your favorite settings for different locations and/or targets.
Fully Adjustable Carbon Fiber Shaft
Clock and Usage Time Tracker
Sturdy, Light, Compact: Weighs about 3lbs
60 Target IDs & Harmonic Tones: Accurate Target IDs and harmonic tones with adjustable frequencies allow you to identify targets easily.
Vibration: The Legend will vibrate upon detection of target
Ground Balance: Automatic, Manual, Tracking
FerroCheck: Detect less modern trash.
Frequency Shift & Noise Cancellation: Get rid of EMI easily.
Battery Life: 8 – 20 hours, settings dependent. Rechargeable
Backlight & LED Flashlight: A great feature for those night hunts!
Built-in Lipo Battery: Easily charge it with a USB charger or power bank.
Retractable Shaft: Shaft retracts down to (25″). Great for easy transport and storage.
IP68: Fully submersible up to 3 meters (10ft) and protected from total dust ingress.
Online Firmware Updates: Stay up to date with firmware updates (via USB on PC) and get the most out of your detector.
Factory Included Items
The Legend Metal Detector
Waterproof 12″ X 9" DD Search Coil (LG30) and Cover
Waterproof 6″ DD Search Coil (LG15) and Cover
Bluetooth aptX™ Low Latency Headphones
Waterproof Replaceable Spare Battery & Charger
USB Charging & Data Cable
The Legend Cap
AccuPoint PinPointer (limited time offer)
Starter Kit (limited time offer)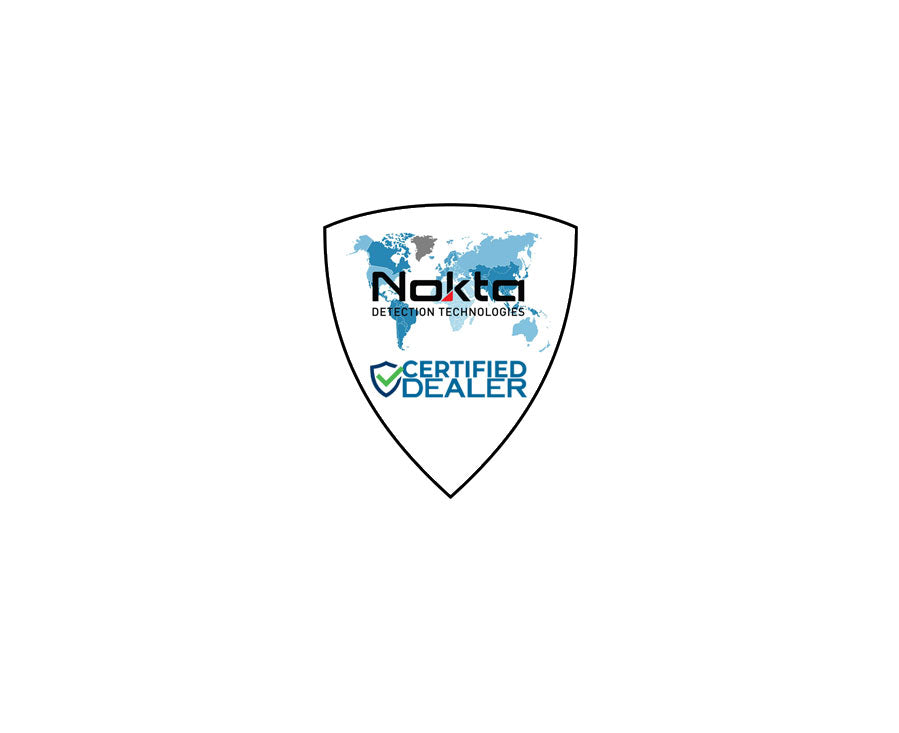 Specifications
Manufacturer SKU: 11000840
Product Type: Metal Detectors
Best for: Advanced, Beach, Coin, Gold, Relic
Warranty: 3 Year
Detector Type: All-Purpose
Interchangeable Search Coil: Yes
Technology: Multi-Frequency
Armrest: New Style Adjustable
Armrest Strap: Yes
Adjustable Shaft: Yes
Apps: No
GPS: No
Audio Tones: Yes
Depth Indication: Yes
Control Box Mount: Standard
Frequencies: 5, 10, 15, 20, & 40 kHz
Number of Frequencies: 5
Programmable Target Id: Yes
Target Id Segments: 60
Target Id: Yes
Threshold: Adjustable
Discrimination: Adjustable
Pinpoint Mode: Yes
Ground Balance: Automatic, Manual, Tracking
Vibration Mode: Yes
Search Modes: 4
Search Mode Types: Beach, Custom, Gold, Park, Pinpoint
Search Flashlight: Yes
Backlit Display: Yes
Volume Control: Yes
Bluetooth Compatible: Yes
Interchangeable Headphones: Yes
Battery Quantity: 1
Battery Life (hr): 8-20 hours depending on settings
Waterproof: Waterproof
Rechargeable System: Yes
Exclusive Features: FerroCheck to Inspect Trash Targets, Frequency Shift, Noise Cancellation
See - frequently asked question

Is everything pictured included with the Pro-Pack?

Recommend for saltwater beach?

Yes it does very well in those conditions.

What is vibration mode?

The Legend has a setting that will vibrate with a target.