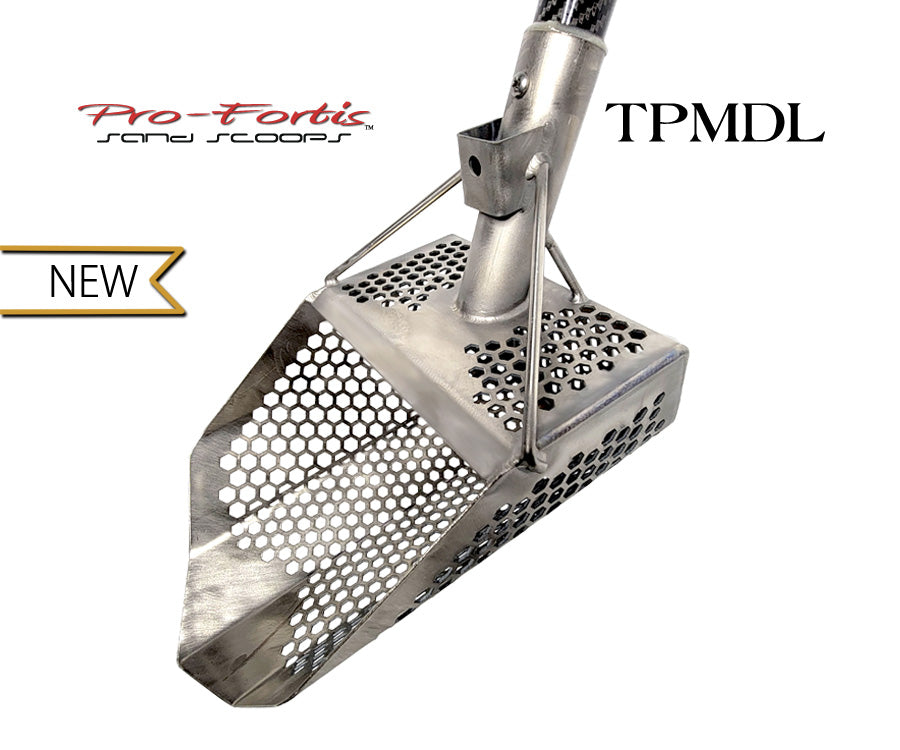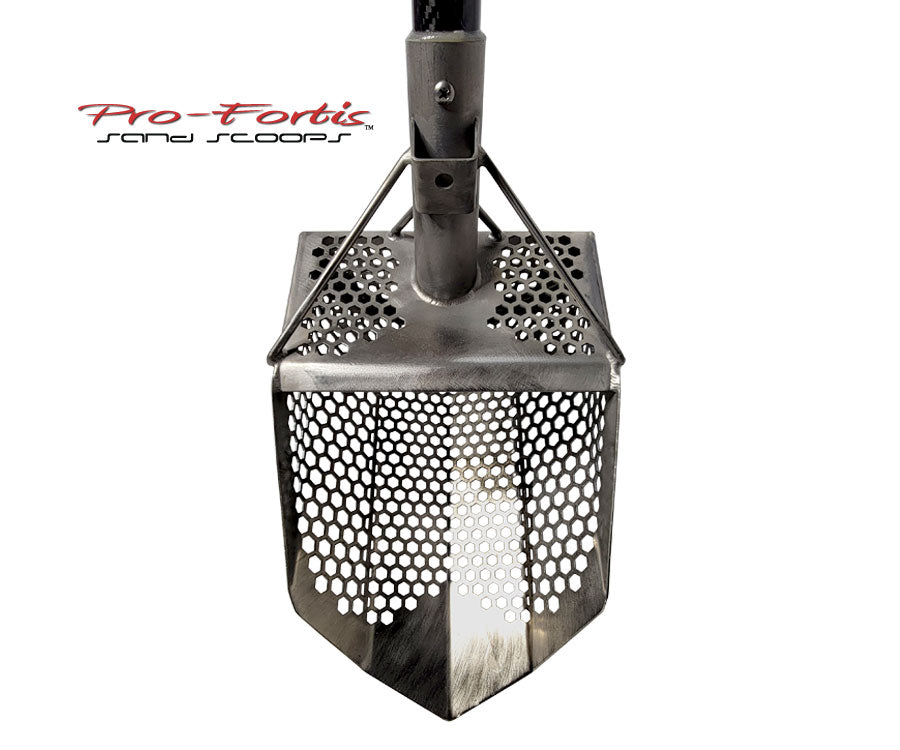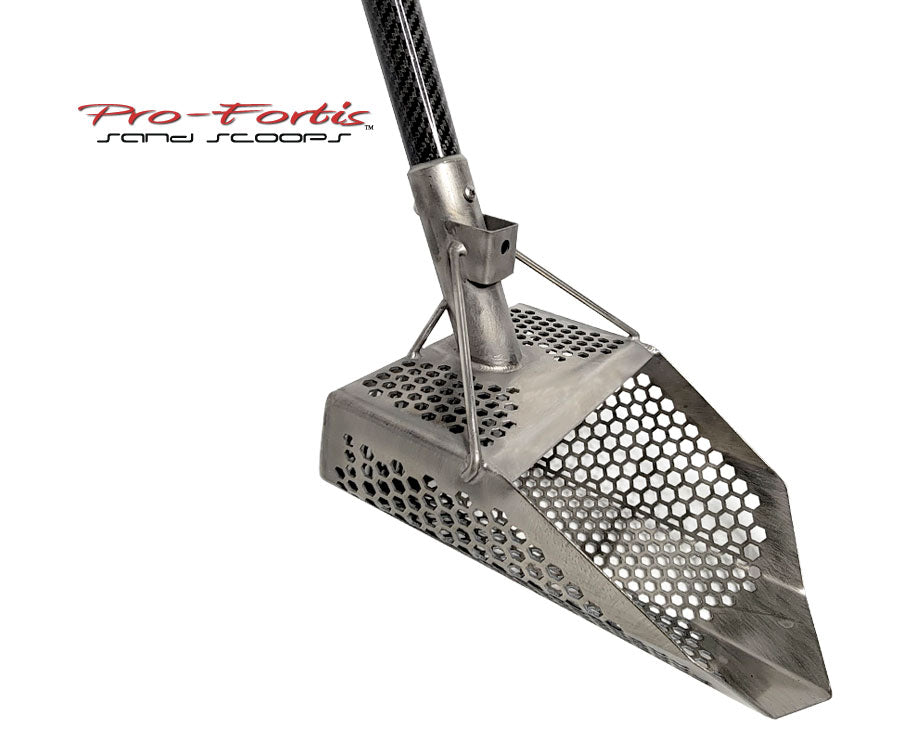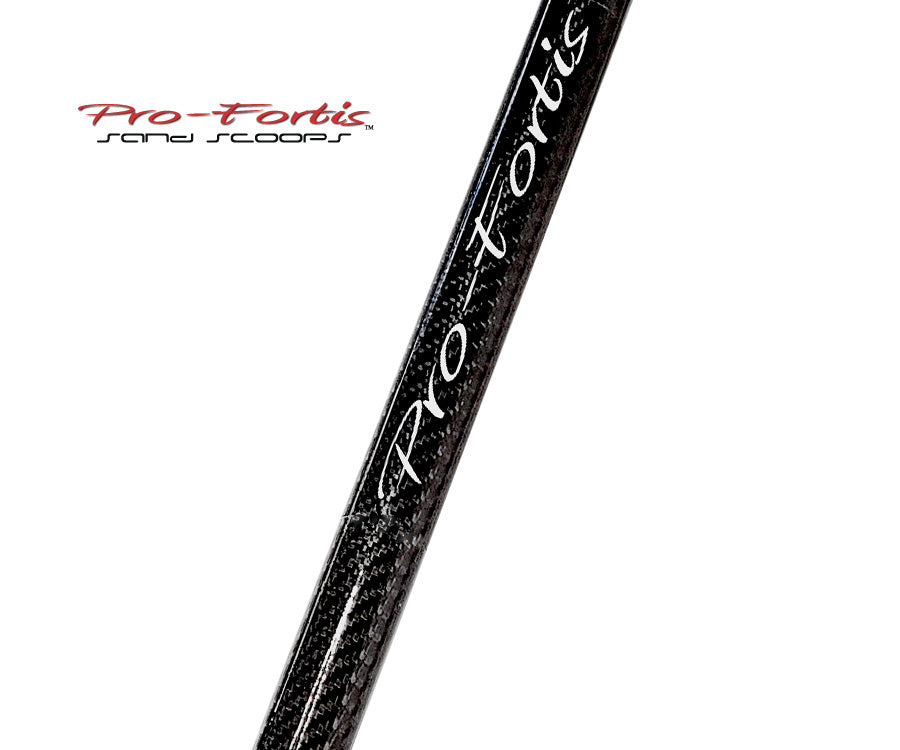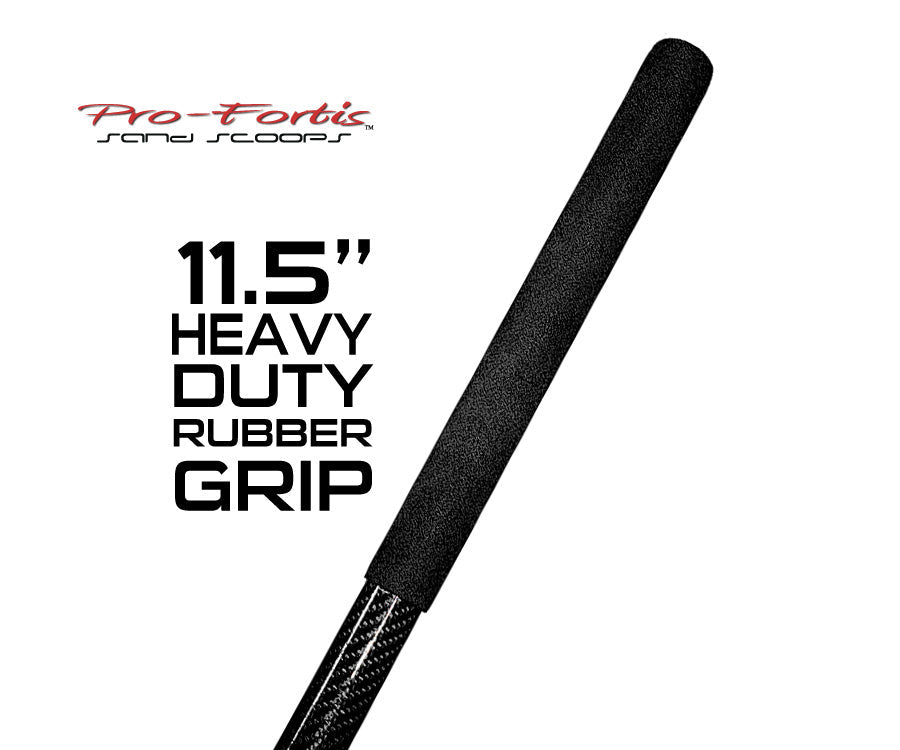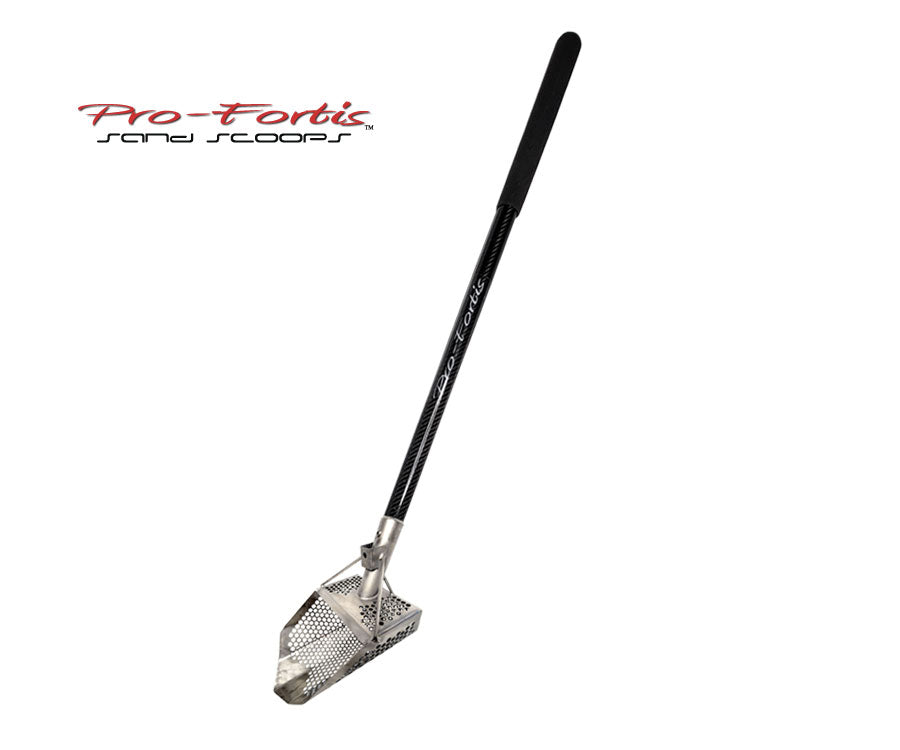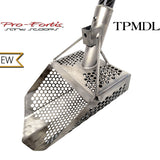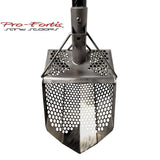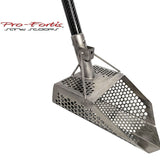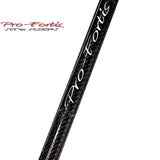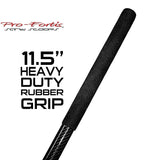 Pro-Fortis Titanium Sand Scoop | Black Carbon Fiber TPMDL | LMS Metal Detecting
Manufacturer SKU LMS-SCOOP-CFB-TPMDL
Pro-Fortis

 

TPMDL Titanium Sand Scoop with Black Carbon Fiber Handle
Used while metal detecting beaches for fast target recovery. Pro-Fortis TPMDL sand scoops are 1.5 machined stamped titanium steel with a combination hex hole pattern of 7mm and 9mm on the bottom and sides of the scoop, while 5mm slotted holes are used on the back to better retaining small objects in the surf. The TPMDL sand scoop can be used anywhere on the beach but it preforms best when used in the water due to the smaller than average hole pattern. 
The size and weight have been engineered perfectly for fast target retrieval in or near the surf. Sized at 11.5'' Length x 7" Width x 48" Height with a bold black lightweight carbon fiber handle and 11.5" weather resistant heavy duty black rubber comfort grip.
One of our lightest heavy duty full size sand scoop at only 2.3 pounds complete. 
THE NEW TPMDL MODEL HAS BEEN RELEASED FOR 2023!!
Pro-Fortis Titanium Sand Scoop | Black Carbon Fiber TPMDL | LMS Metal Detecting