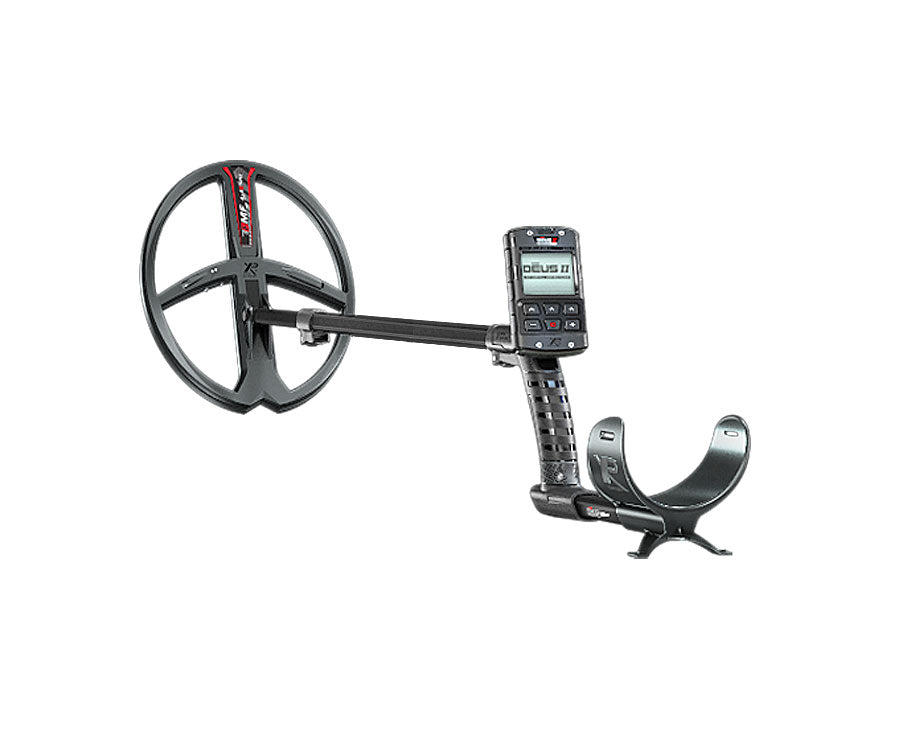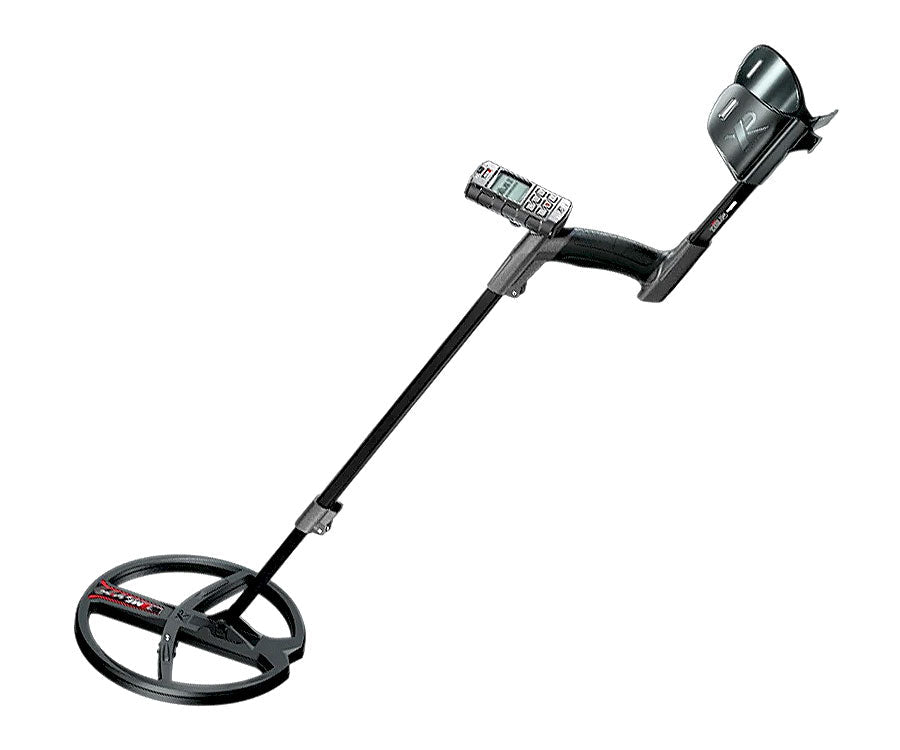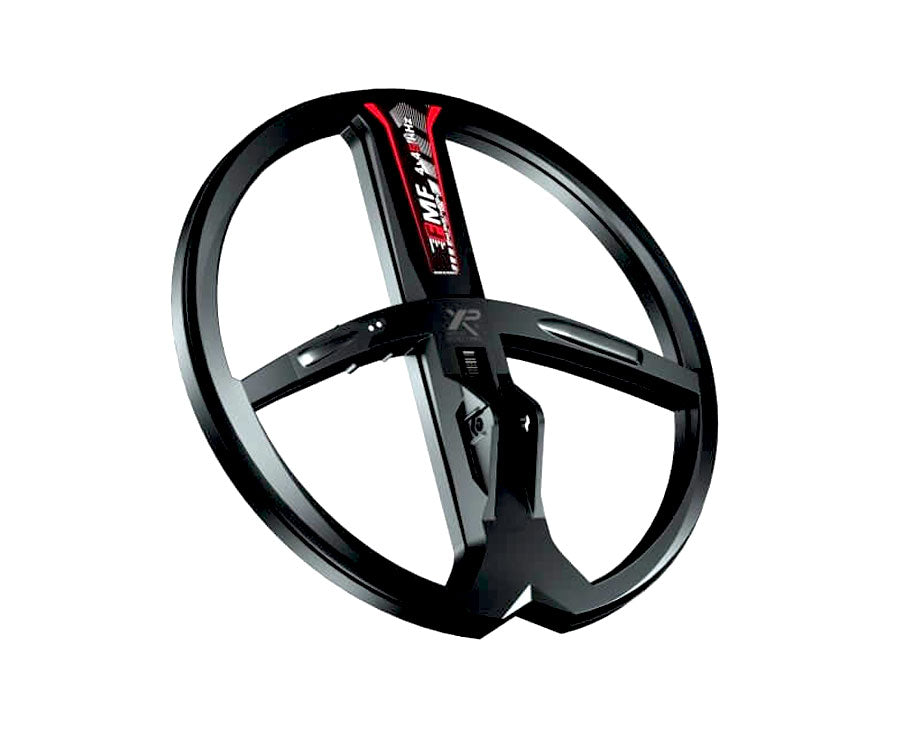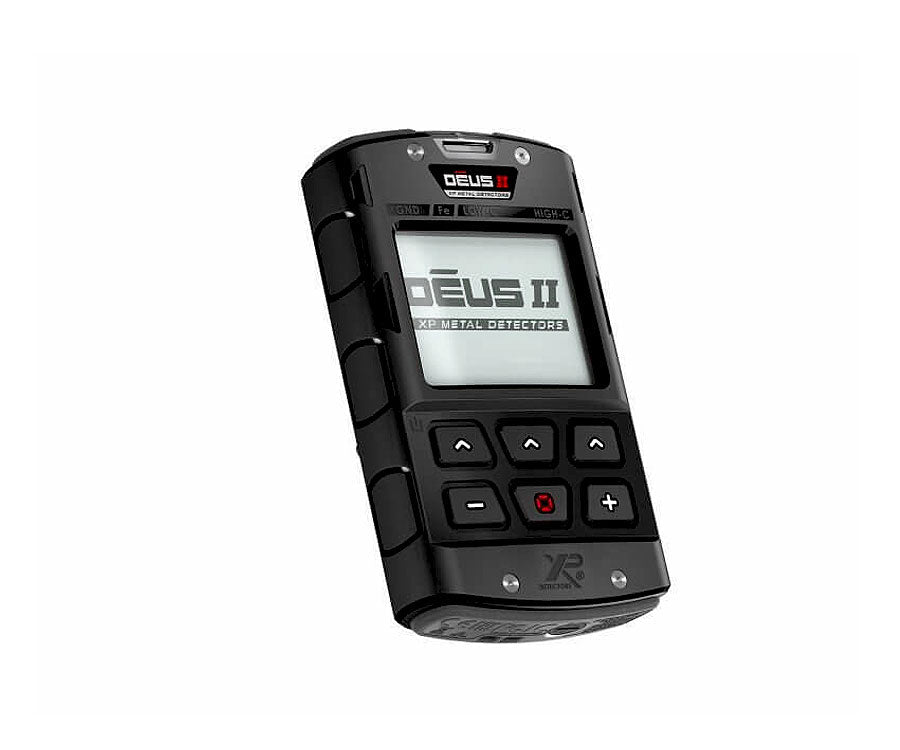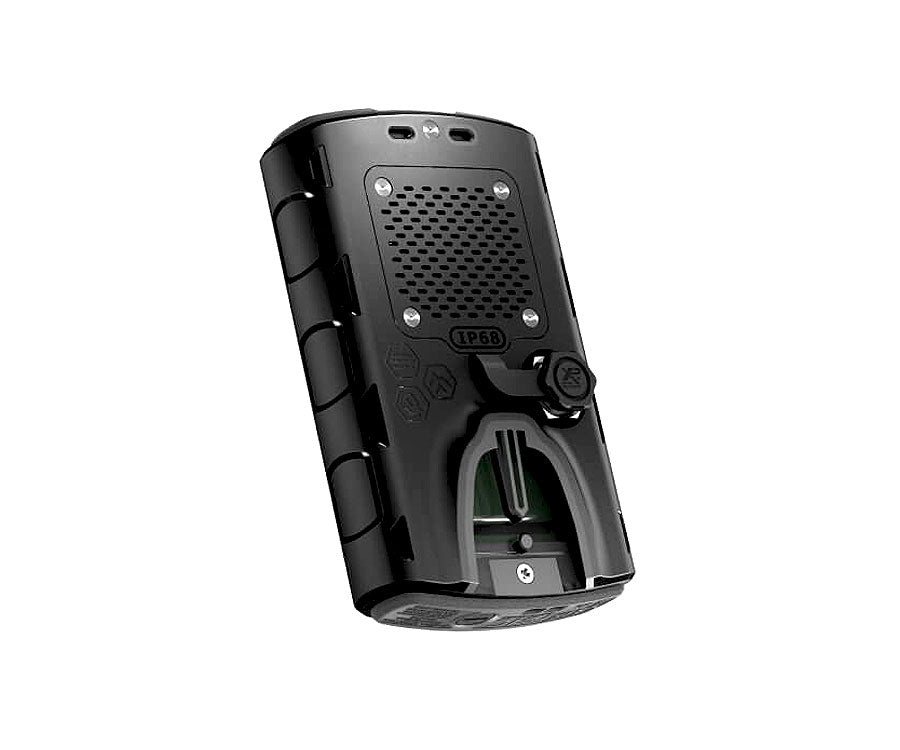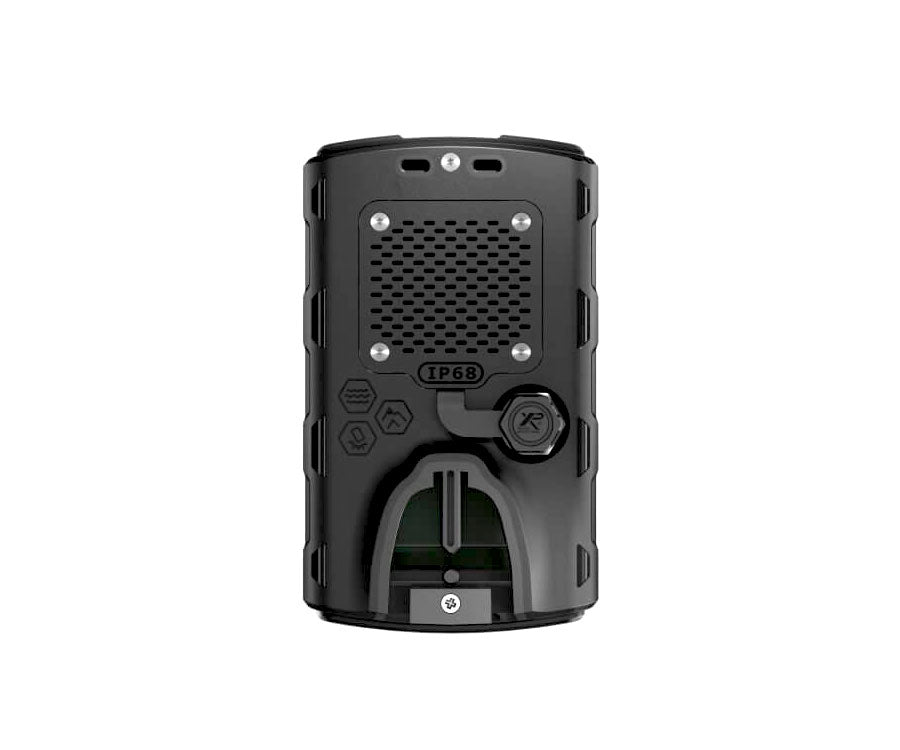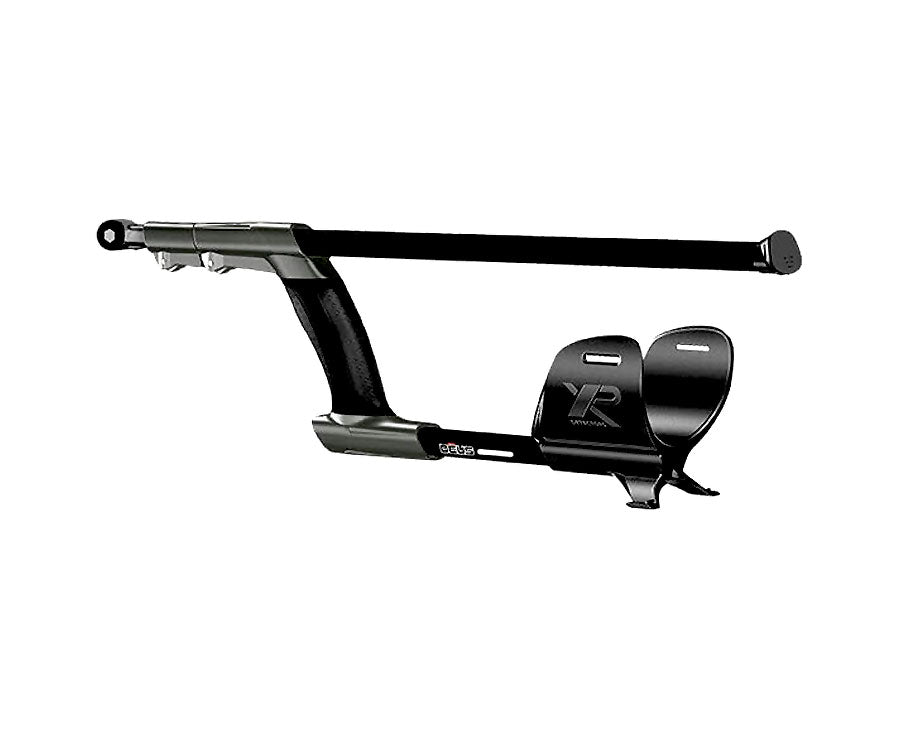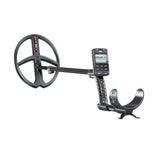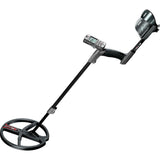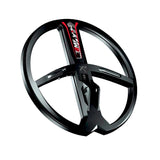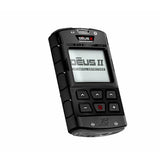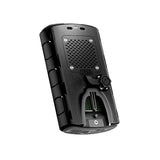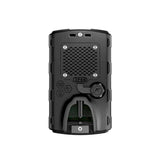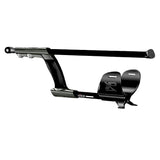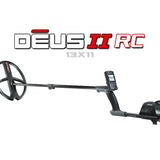 XP Deus II Metal Detector with 13" X 11" Search Coil (RC Package) | LMS Metal Detecting
$1,199.00
Regular price
$1,410.59
Manufacturer SKU DEUS2-34FMFRCEA
XP Deus II Metal Detector with 13" X 11" Search Coil RC Package With Free MI-6 Pinpointer and XP Pouch (Limited Time Offer)
The Multi-Frequency Detector Capable of Depths of 20m is Here!
Lightweight and compact - extend or folds away in seconds and at just two pounds the XP DEUS offers exceptional comfort speed and performance. The XP DEUS is the result of years of research and development by the XP engineering team. This detector sets new benchmarks in metal detection design and performance.
Product Highlights:
Search Coil: 13 X 11 Inch D34FMF

First fully wireless multi frequency metal detector

Detachable remote control with USB update system

Construction: Waterproof up to 60ft or 20m Deep

Weight Approx: 750 grams (RC in the pocket or on the belt with the leather case)

S-telescopic and adjustable stem – easy to store, change the coils in seconds

Warranty: 5 Year Limited Warranty
Additional Headphone Purchase Options:
XP Deus II Metal Detector with 13" X 11" Search Coil (RC Package) | LMS Metal Detecting
$1,199.00
Regular price
$1,410.59
XP Metal Detectors
XP DEUS II (RC Package)
A new revolution! XP is once more pushing the limits by creating, the first wireless, multi-frequency metal detector with unique features and performance. Once the coil, remote control, headphones and pinpointer are paired, they communicate with each other wirelessly and without latency using the XP patented radio protocol system. This means that the target signals generated by the search coil are quickly transmitted to the headphones without any delay, giving the DEUS II unparalleled speed and accuracy. The DEUS II performs extremely well in all terrain and conditions, both on land and at sea, thanks to FMF® (Fast Multi Frequency) technology.
NOTICE: This purchase is for the DEUS II RC 13 x 11-inch coil package it does not include the WS6 headphones. You now have the option to build a package with accessories that best suit your specific needs.
Manual - View/Download: XP Deus ll Manual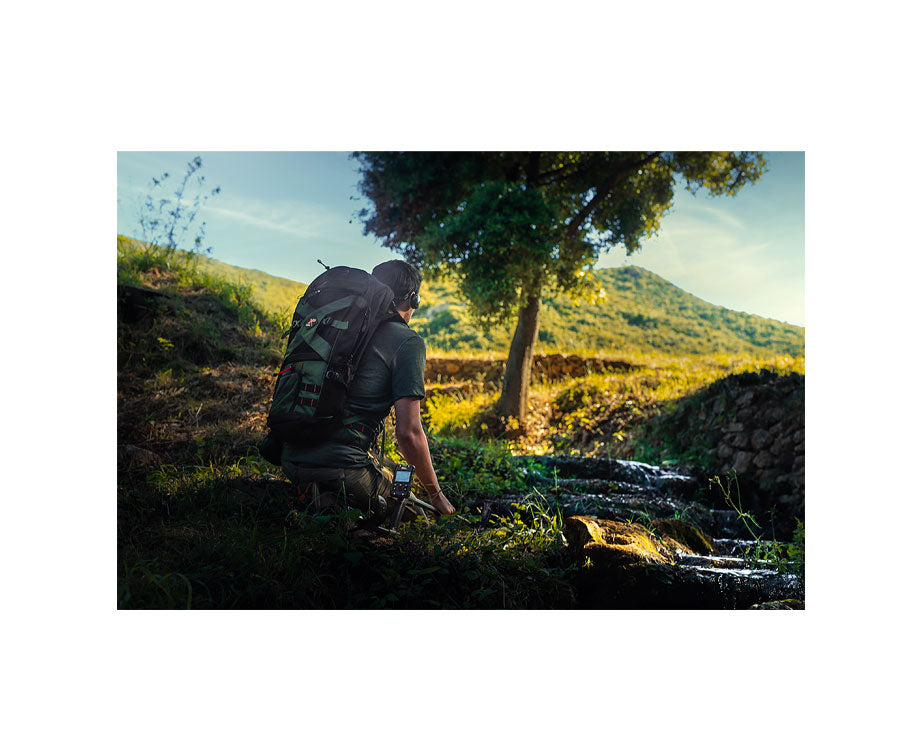 Features
Get ready to go underwater up to 66ft with all the power of a multi-frequency metal detector with the XP Deus II from XP Metal Detectors. With 6 frequencies ranging from 4 to 45 kHz, you can be sure to come away with more treasure after hunting with the Deus II. An included set of WS6 headphones also double up as an extra control pod, so you just have easier access to changing your coil or detector settings, or you can even go without the standard control pod and just go out detecting with the WS6 headphones and coil and have all the controls and functionality still right in your hand. The lightweight construction comes in at just a little over 2 lbs (2.08 to be exact, including the headphones!) so you can detect for even longer out in the field. Connect your MI-6 pinpointer (not included) directly up to your Deus II for a fully seamless, wireless experience.

12 factory settings allow you to have so much flexibility while you are looking for treasure underground. Whether you hunt at the beach for gold chains or prefer hunting for old coins and relics around homesteads, there is a setting that can help you do that.
General features: Wireless digital radio link between the coil, the remote control, and the headphones (+ the optional wireless pinpointer MI-6)
Ultra-light detector: start from 750gr
Waterproof and shockproof remote control: Fully over molded with rubber, multipoint stainless steel connector for charge, updates, wired headphones BH-01 and FX03, backlighted graphic display, pocket sized (hip mount case provided)
Waterproof coil: 34x28 cm (13x11'') IP 68 compliant - 20m / 66ft (the antenna provided is required when the coil is submerged)
Multiple Versions: DEUS II FULL PACKAGE, DEUS II RC, DEUS II WS6 MASTER (with 11 inch, 9 inch, and 13' x 11" coil options)
3 Wireless Headphone Choices: (WS6 /WSA II/WSA II-XL)
2 Wired Headphone Choices: BH-01 (waterproof), and FX03
WS6 Wireless Backphones: rain proof, light and foldable (removable module), with its own menu and clear graphic screen to use as a master control
Bone Conduction Headphones: IP68 compliant - waterproof up to 20m / 66ft (BH-01): OPTION
USB software updates: For RC,WS6,WSA II and WSA II-XL
High Performance Lithium Battery: (2 year warranty)
Battery Life: Remote Control up to 25H - Headphones up to 17H - Coil up to 20H depending on programs and frequencies (see instruction manual)
Quickly charge all 3 units in 3 hours
5 Year Warranty: Designed to last
Factory Included Items
Deus II Remote
Remote Hip Mount Case
13" X 11″ FMF Search Coil with coil cover
S-Telescopic Stem and lower stem
Arial Antenna: To use underwater with clip
1 gray cap on the remote | 1 red cap for diving
Coil Hardware Kit: Includes bolt, washers, and nut
Power Adaptor
Charging cable for three components and remote updates
Connection Clamp
Arm Cuff Strap
Free MI-6 Pinpointer and XP Pouch (Limited Time Offer)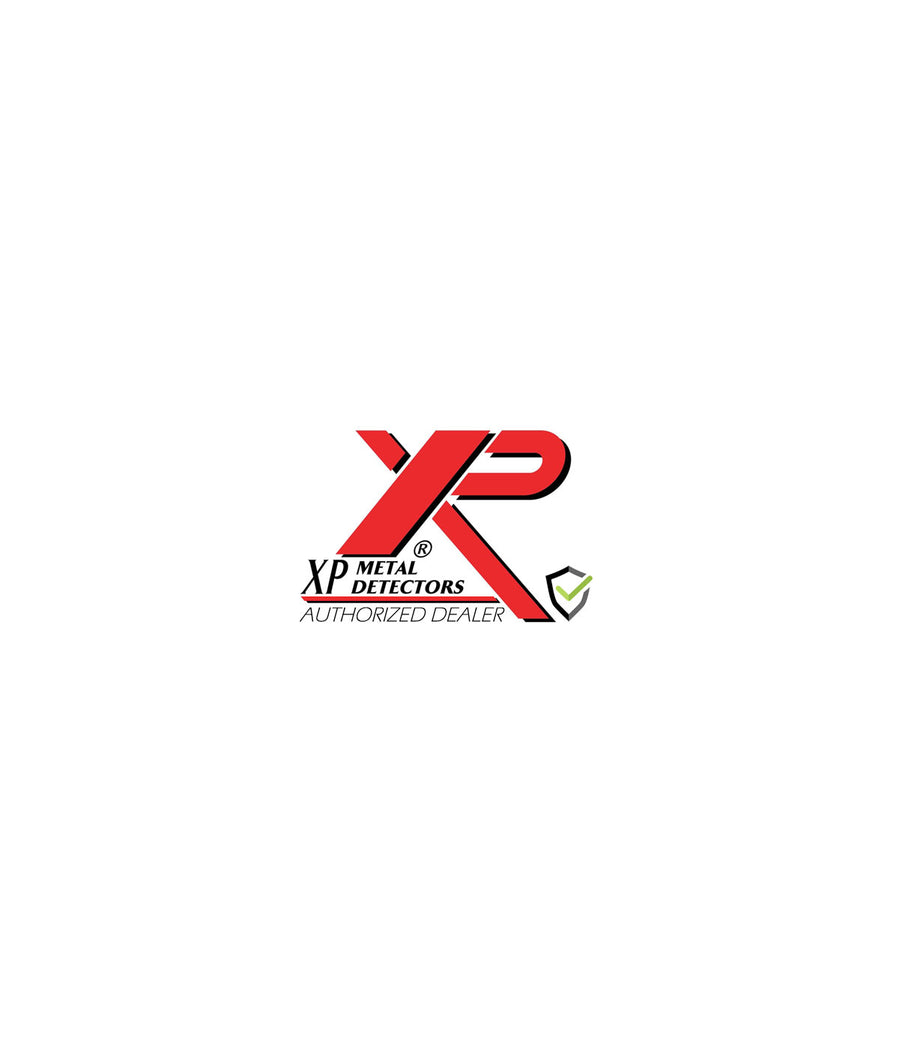 Specifications
Manufacturer: XP Metal Detectors
Manufacturer SKU: DEUS2-34FMFRCEA
Detector Type: All-Purpose
Interchangeable Search Coil: Yes
Technology: Multi-Frequency
Arm Rest: Adjustable
Arm Rest Strap: Yes
Adjustable Shaft: Yes
GPS: No
Audio Tones: Yes
Control Box Mount: Convertible
Frequencies: Choose the Fast & Simultaneous Multi Frequency Programs or Between 49 Single Frequencies From 4 to 45 kHz.
Programmable Target Id: Yes
Target Id: Yes
Threshold: Adjustable
Discrimination: Adjustable
Pinpoint Mode: Yes
Ground Balance: Tracking, Grab, Manual
Vibration Mode: No
Search Modes: 12
Search Flashlight: No
Backlit Display: Yes
Volume Control: Yes
Headphone Jack: Underwater, Wireless
Bluetooth Compatible: No
Interchangeable Headphones: Yes
Battery Type: Lithium-Ion
Battery Life: Remote Control up to 25H - Headphones up to 17H - Coil up to 20H depending on programs and frequencies.
Waterproof: Yes
Rechargeable System: Yes, Quickly charge all 3 units in 3 hours
Warranty: 5 Year
See - frequently asked question

Hey guys is the wristband included with the RC package and is it the same size/fit as the WS4 module?

The silicone wristband for the WS4/WS6 module is sold separately, and yes, it is the same fitment size of either the WS4 or WS6. Please remember, the WS6 Headphones are not Included with this RC Package!

Thank you for your question.

Does XP have a smaller coil for the DEUS 2 other than the 9 inch?

Yes, it's in the pipeline. Sign up for email newsletter updates to be the first to know about new and upcoming releases!