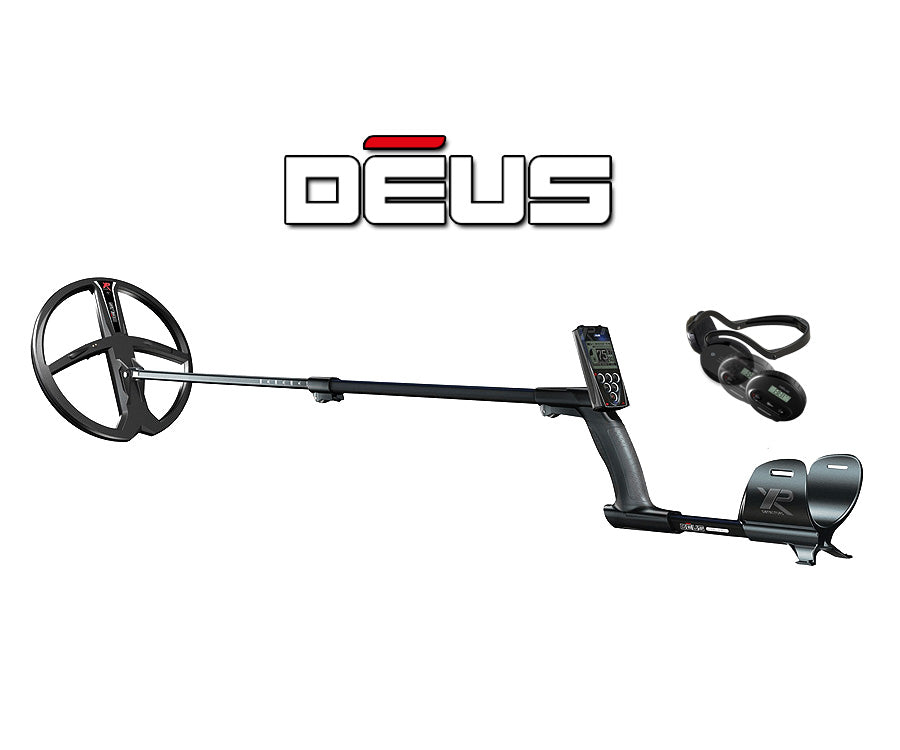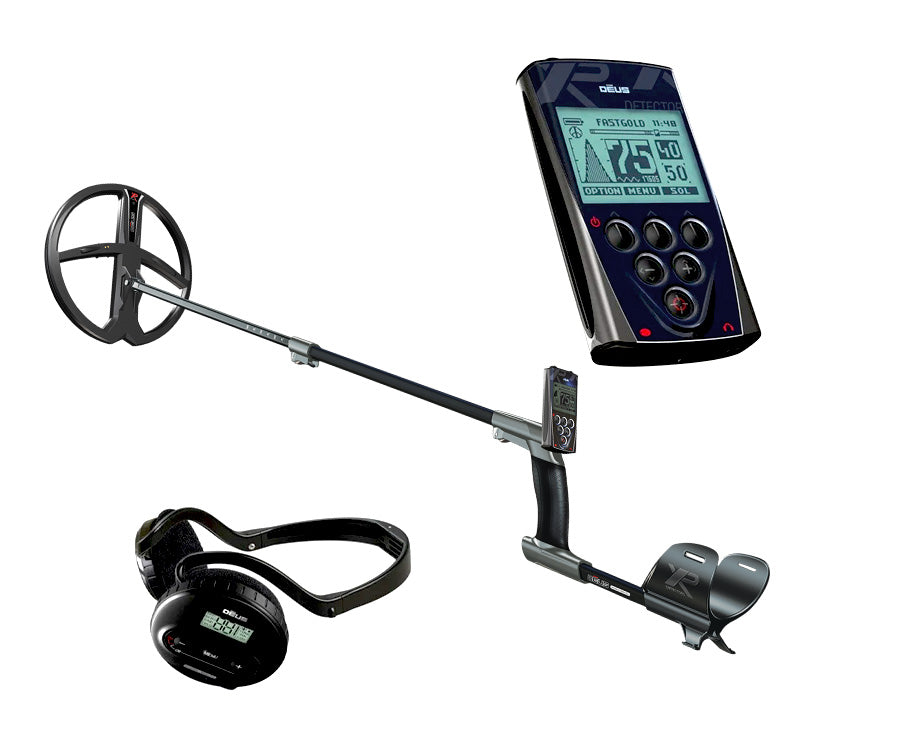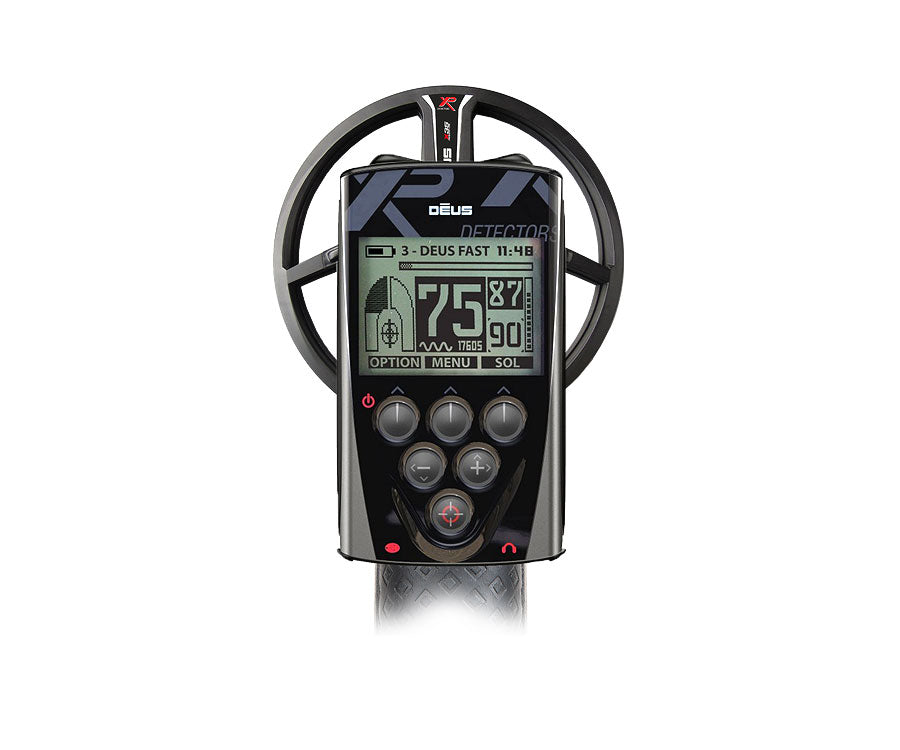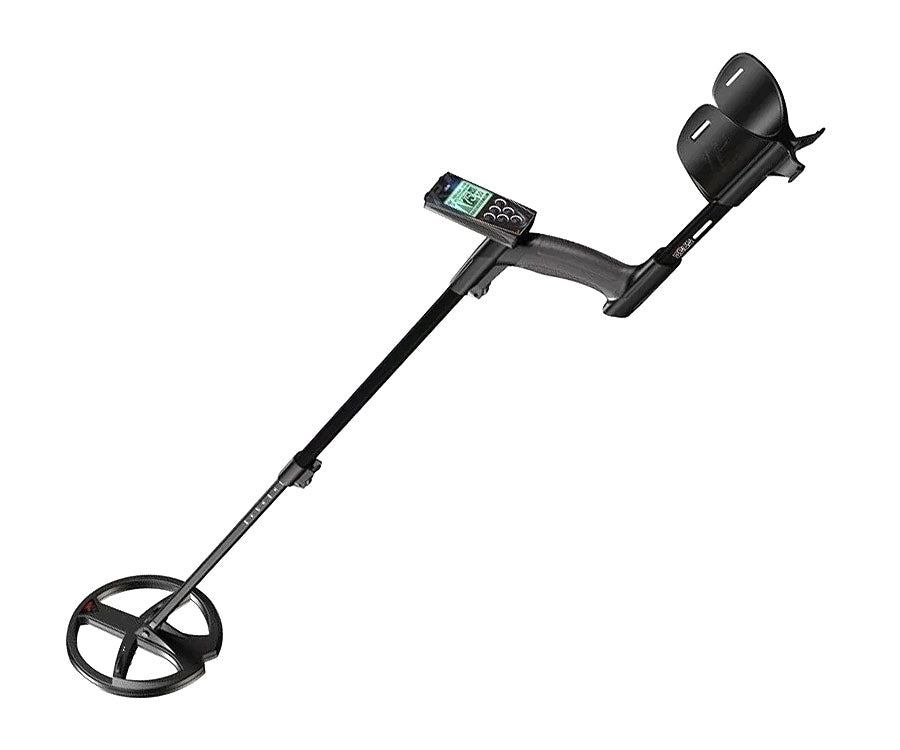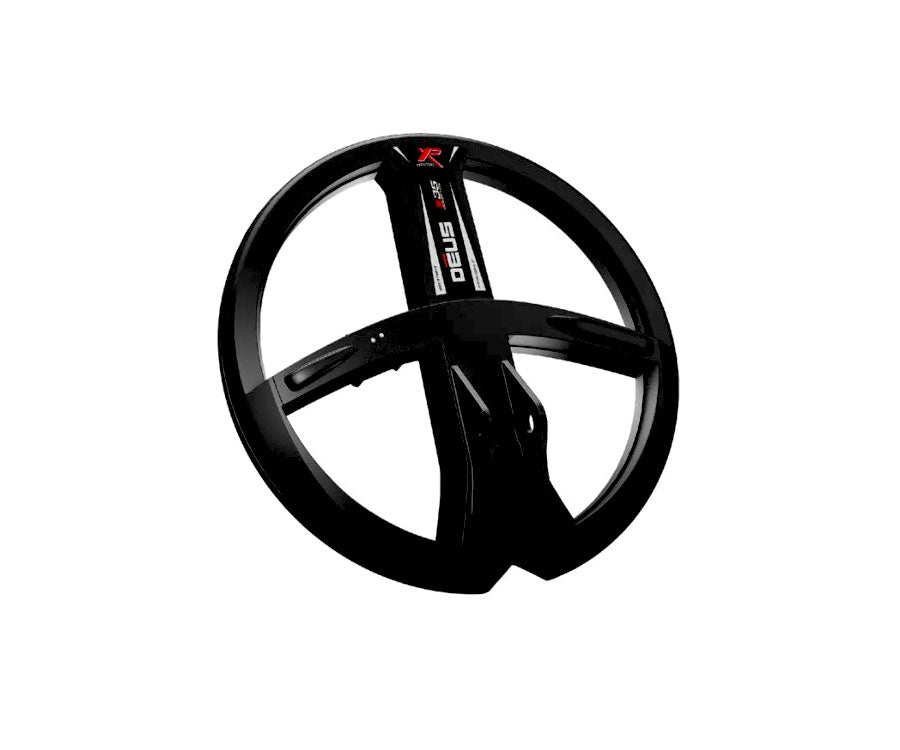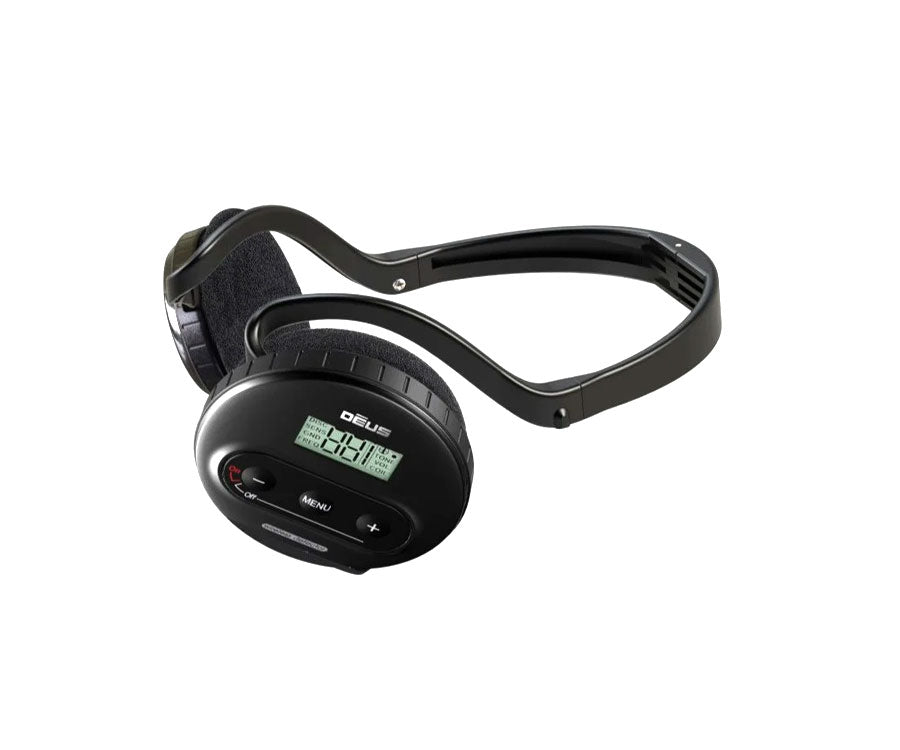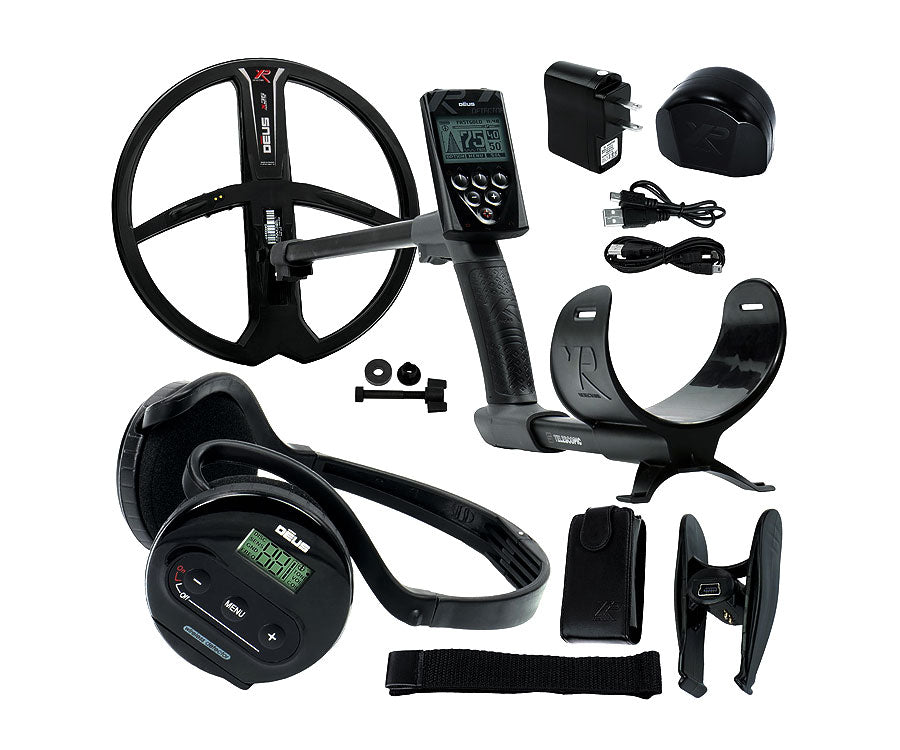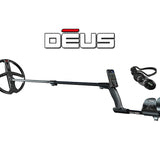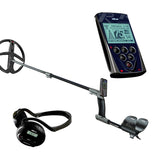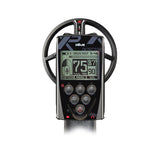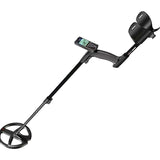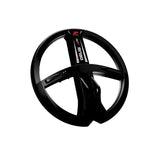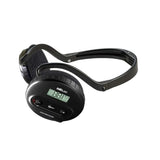 XP Deus Metal Detector with X35 11" Coil, RC and WS4 Headphones | LMS Metal Detecting
$999.00
Regular price
$1,175.29
Manufacturer SKU DEUS28X35RCWS4US
*NOTICE – If you're seeing this message, 24 hour in store pickup might be delayed 3 -5 days due to low inventory on this item.
XP Deus Metal Detector with 11" X35 Coil, RC and WS4 Headphones (Full Range Package). Discover the DEUS universe with a fully wireless detector
This package includes the XP Deus Metal Detector with 11" X35 Coil RC, and WS4 Headphones.
Lightweight and compact: extend or fold away in seconds. The XP DEUS offers exceptional comfort, speed and performance.
Product Highlights:
Search Coil: 11" X35 Round Coil

Construction: Waterproof Search Coil

RC (Non-Waterproof Control Box)

Warranty: 5 Year Limited Warranty

Frequencies: 35 Frequencies from 3.7 kHz to 27.7 kHz

Headphones: Wireless WS4 Headphones
XP Deus Metal Detector with X35 11" Coil, RC and WS4 Headphones | LMS Metal Detecting
$999.00
Regular price
$1,175.29
XP Metal Detectors
XP DEUS RC WS4 Overview
The XP DEUS marks a technological breakthrough and is an innovation in metal detector design. Its patented architecture is based on 3 key elements: A search coil, a remote control and headphones (+ optional pinpointer). All three components communicate with each other over lightning fast digital radio signal.

This signal is digitized and analyzed directly at the source by an ultra-miniature digital processor, considerably improving the quality of the signal. This integrated circuit in the sensor head processes the information and sends it in real time to the headphones and remote control via radio link.
Fold, unfold your ergonomic S TELESCOPIC stem in 5 seconds! The DEUS also works without the remote control, thanks to the WS4 or WS5 headsets. Connect your MI-6 pinpointer to hear it through your headphones for direct audio. The worldwide lightest metal detector, from 750gr with a range of 5 coils that offer frequencies from 4 to 80 kHz.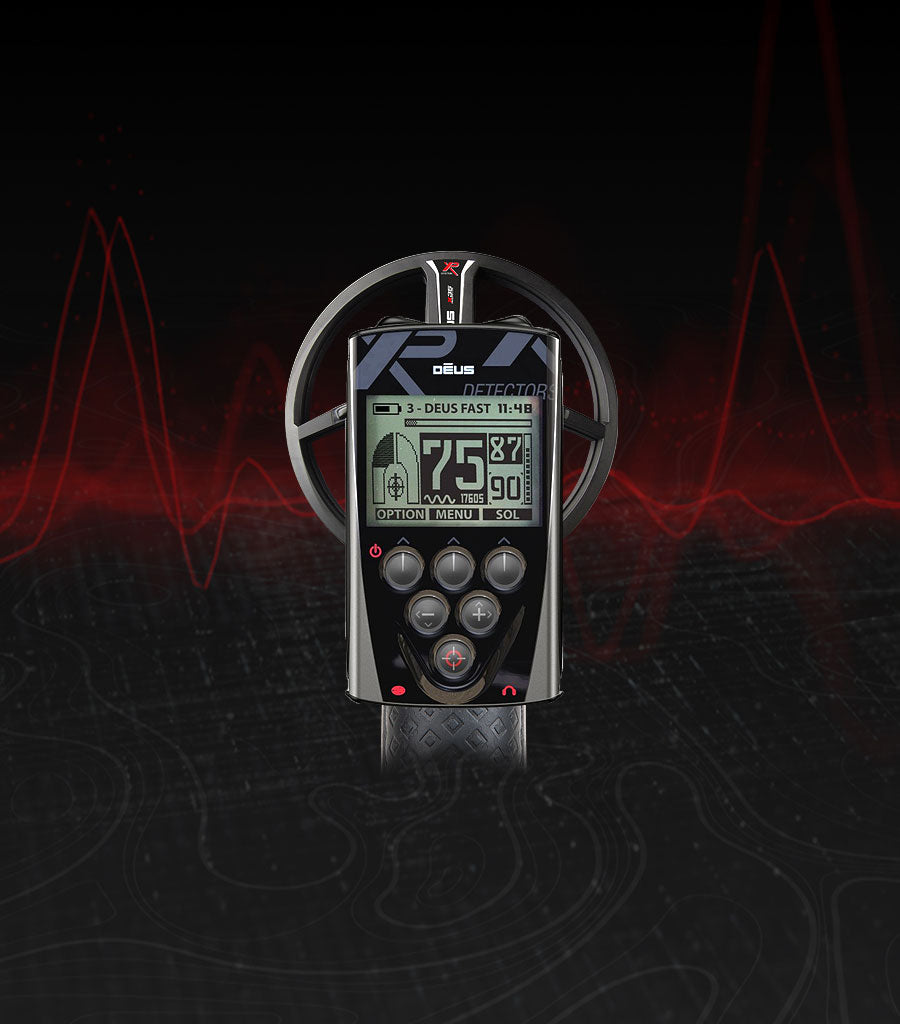 Features
Spend your outdoors time wireless metal detecting with the XP Deus wireless coil, headphones, and control box! The wireless X35 9" coil is capable of 35 different frequencies ranging between 3.7 kHz and 27.7 kHz. The waterproof coil allows you to search the surf or edges of lakes and rivers, while adjustable sensitivity and discrimination allow you to focus in on just the targets you are looking for and to forget the trash. The 5 standard modes include Gold Field Prospecting, Wet Beach, Dry Beach, Relic, and Coin Hunting. With 8 customizable programs so you can go straight to the setup you prefer each time you power up the Deus. With the WS5 headphones, you get a secondary control pod that you can use all alone with the coil and shaft assembly in case you want to lessen your load while you are out detecting.
Turn off the remote... Your DEUS continues to work! The WS4 and WS5 headsets can drive the detector alone, allowing you to detect in an even lighter configuration. XP is the only manufacturer who offers two formats of wireless headphones. The WS4 and WS5 headsets utilize the same functions and have identical control interface. In the absence of the remote control, the headphones will become the detector, allowing the operator to adjust the main settings.
Weight: 2 pounds, 3 ounces with remote and 1 pound, 15 ounces without
Hip-Mountable
Auto adjusting 36 channel wireless digital link
USB Standard Protocol: To recharge batteries and download software updates when released
Power: 3 lithium batteries
Battery Life Coil: 20 hours (depending on power and frequency)
Battery Life Remote Control: 27 hours
Construction: Waterproof Search Coil
S-Telescopic Lite Stem
Frequencies: 35 Frequencies from 3.7 kHz to 27.7 kHz
Factory Included Items
Fully Telescopic S Handle Stem
Wireless Backphone Headphones (WS4)
Headphone Storage Case
11″ X35 DD Waterproof Wireless Search Coil
11″ Search Coil Cover
USB Connection Cable With Three Mini-B Plugs
Connection Clamp For Recharging The Coil
110 Volt Power Supply Transformer Charger
Complete Coil Hardware Spare Parts (2x screws, 2x wingnuts, 1x washer, 1x spacing washer)
Detailed Owners Manual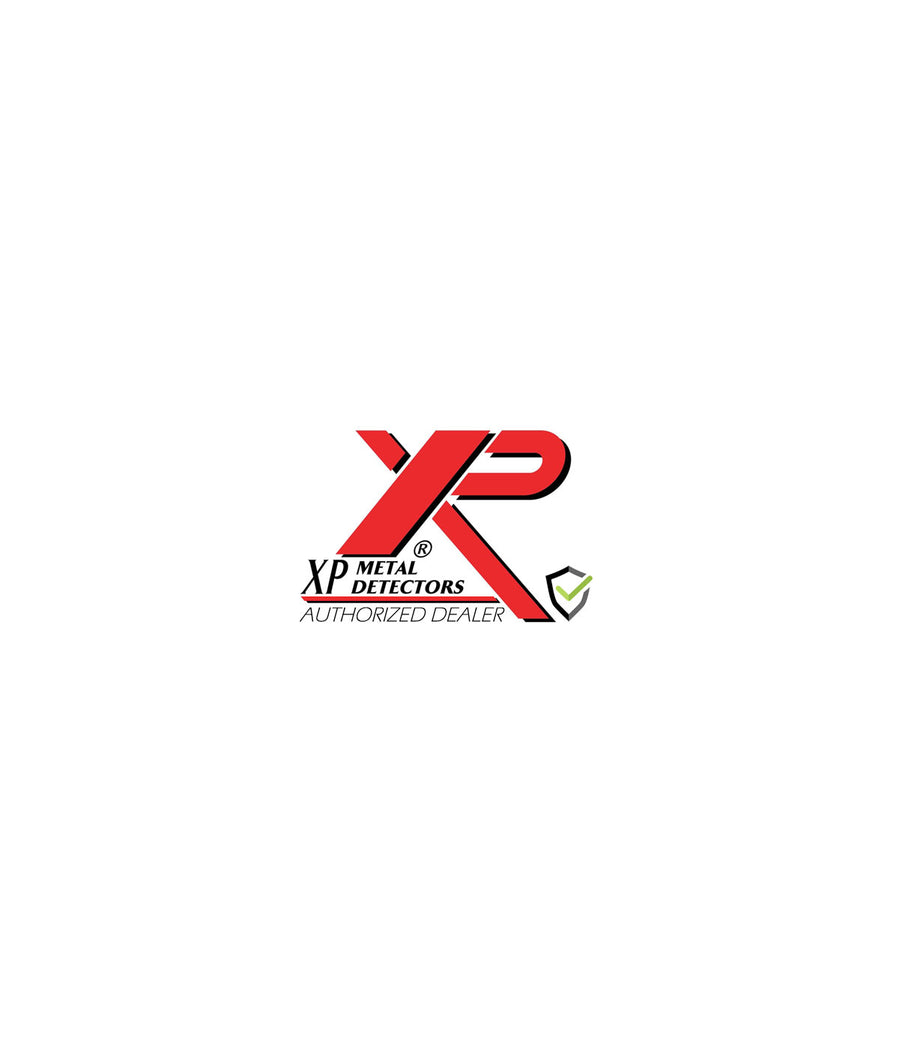 Specifications
Manufacturer: XP Metal Detectors
Manufacturer SKU: DEUS28X35RCWS4US
Weight: 2 pounds, 3 ounces with remote and 1 pound, 15 ounces without.
Auto adjusting 36 channel wireless digital link
Detector Type: All-Purpose
Interchangeable Search Coil: Yes
Arm Rest Strap: Yes
Adjustable Shaft: Yes
Apps: No
GPS: No
Audio Tones: Yes
Depth Indication: Yes
Control Box Mount: Convertible
Frequencies: 35 Frequencies from 3.7kHz to 27.7kHz
Target Id: Yes
Discrimination: Adjustable
Pinpoint Mode: Yes
Ground Balance: Tracking, Grab, Manual
Vibration Mode: No
Search Modes: 10 Factory Presets + 8 Customizable Programs.
Search Flashlight: No
Backlit Display: Yes
Volume Control: Yes
Bluetooth Compatible: No
Interchangeable Headphones: Yes
Battery Type: Lithium-Ion
Rechargeable System: Yes USB standard protocol to recharge batteries and download new software updates
Warranty: 5 year
See - frequently asked question

Does the control box come with this package?

Yes, the RC (remote control) or sometimes referred to as the control box is included with this package. DEUS28X35RCWS4US