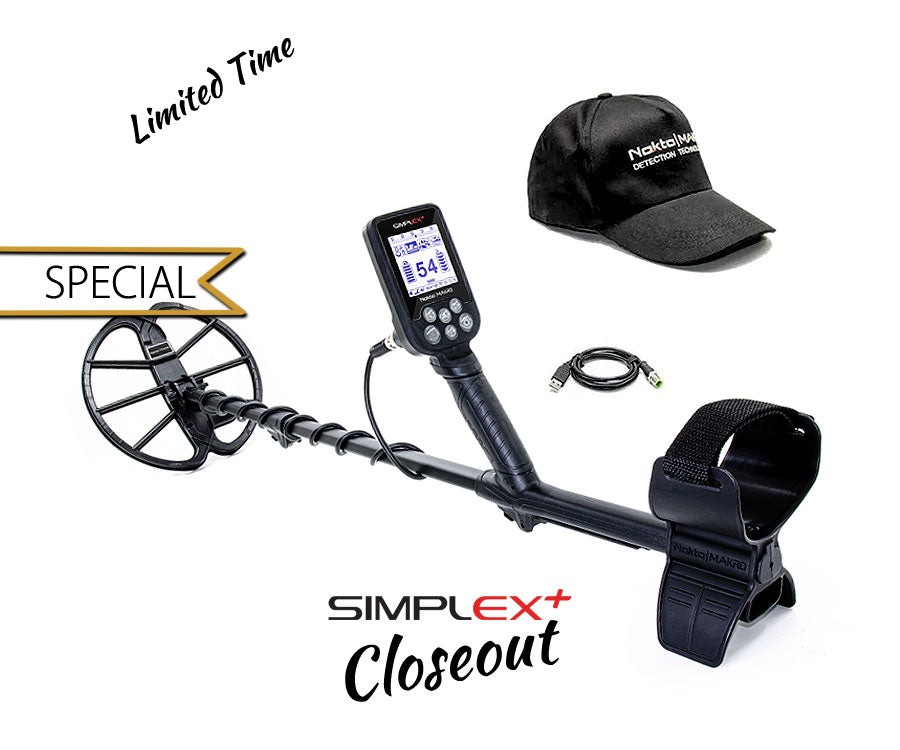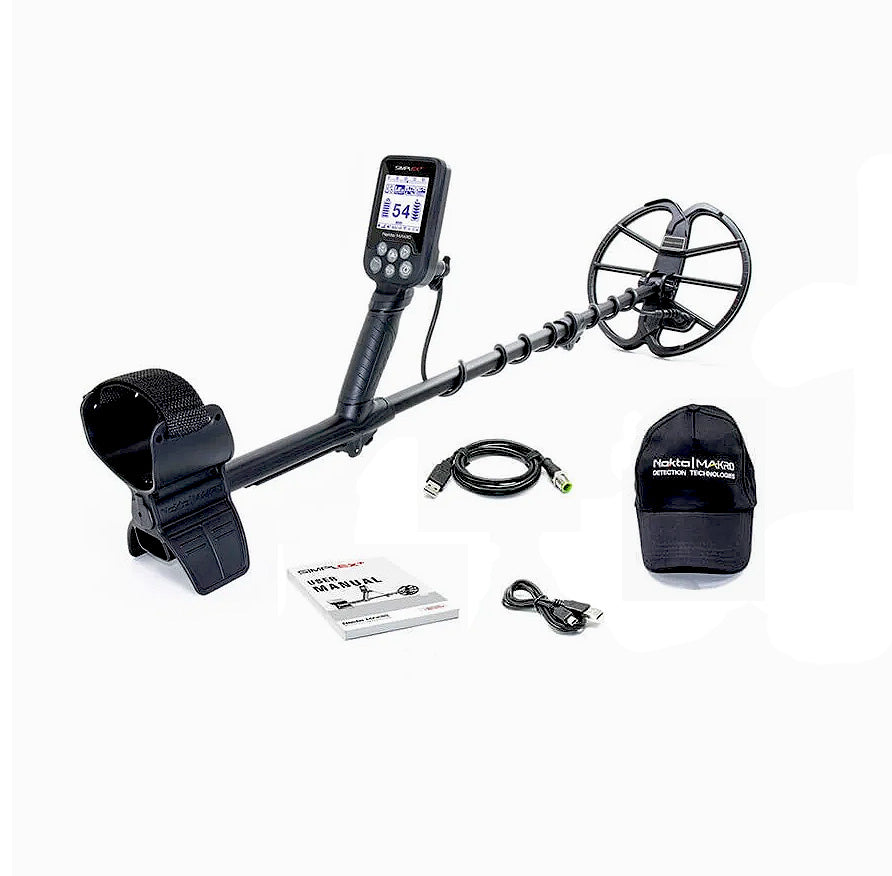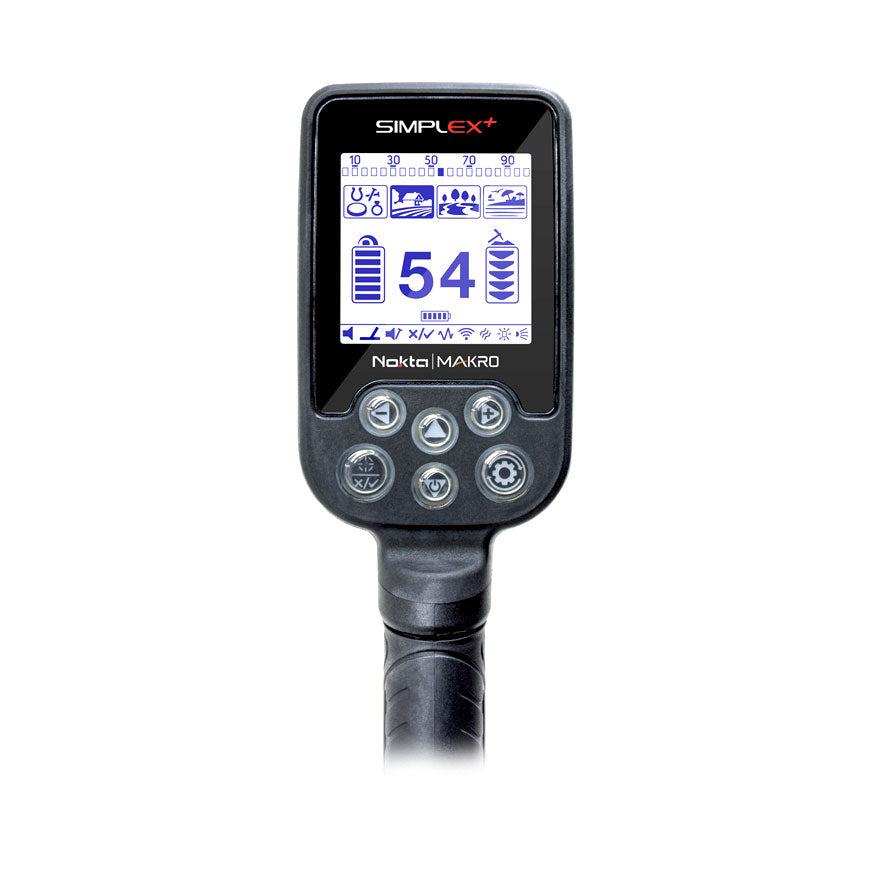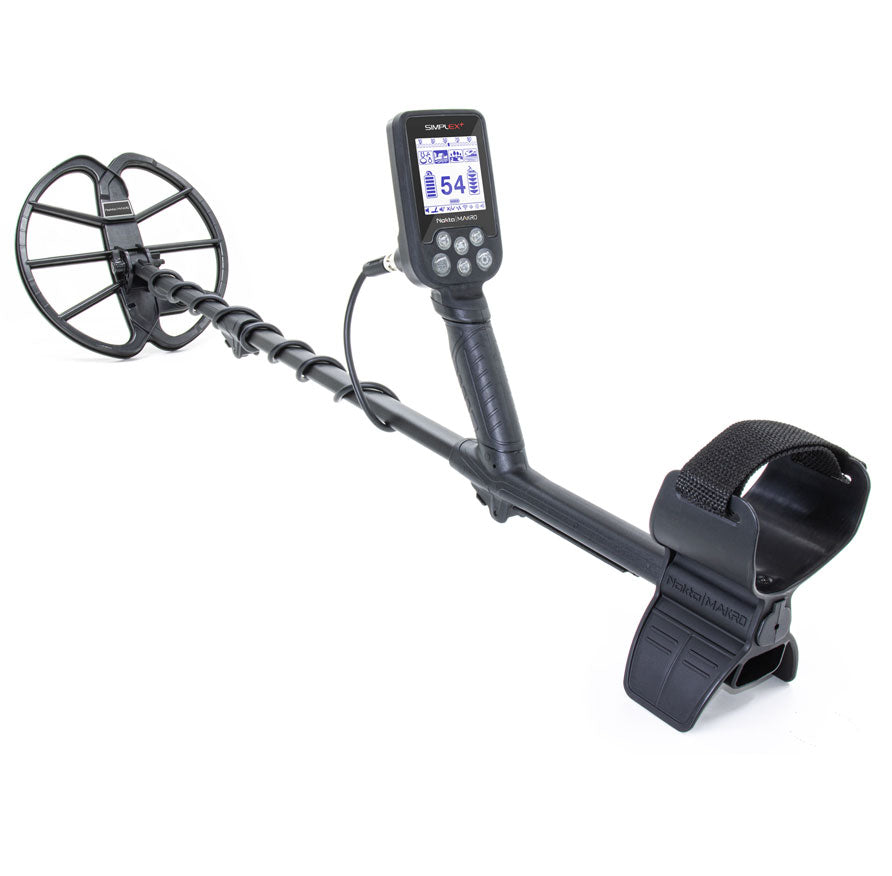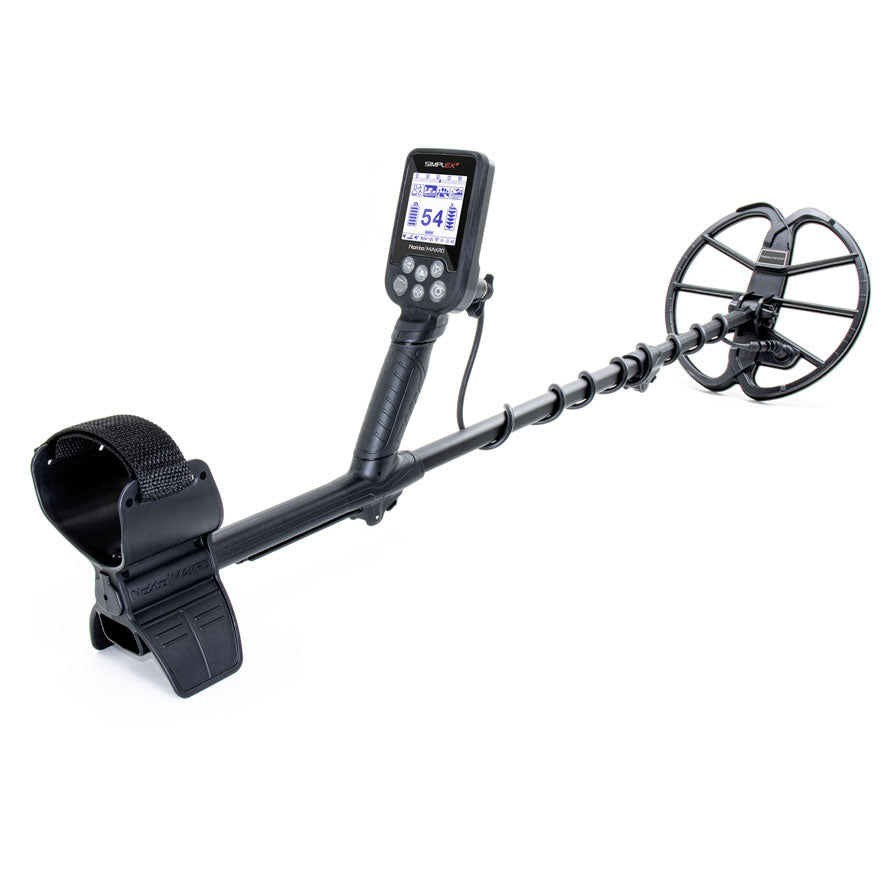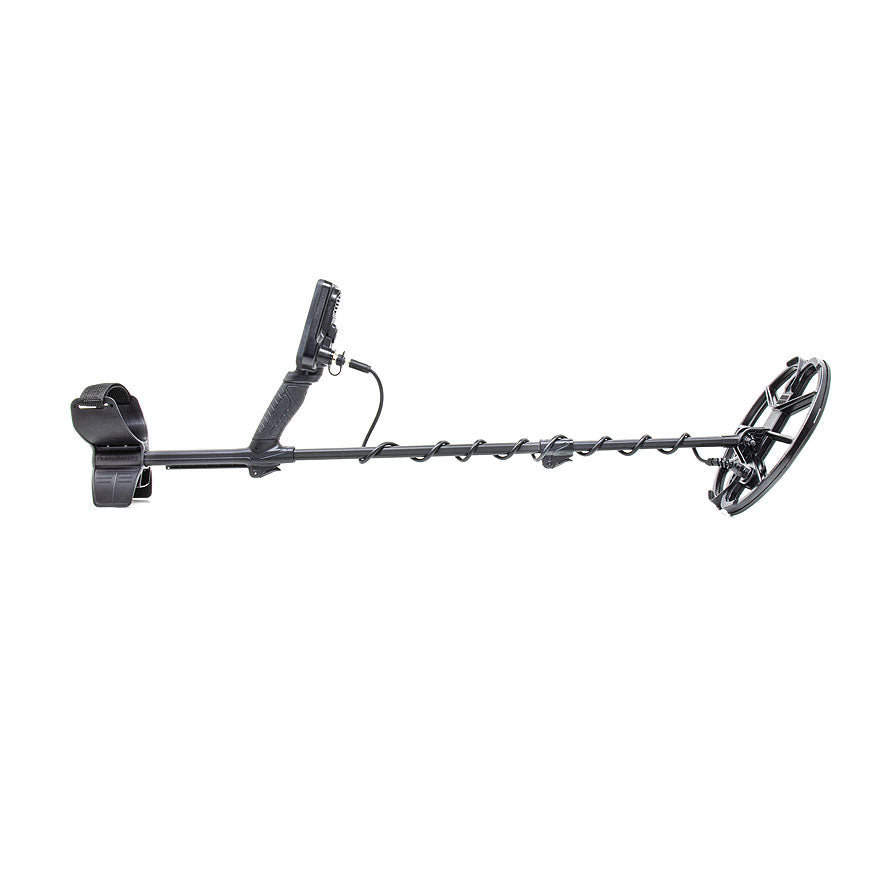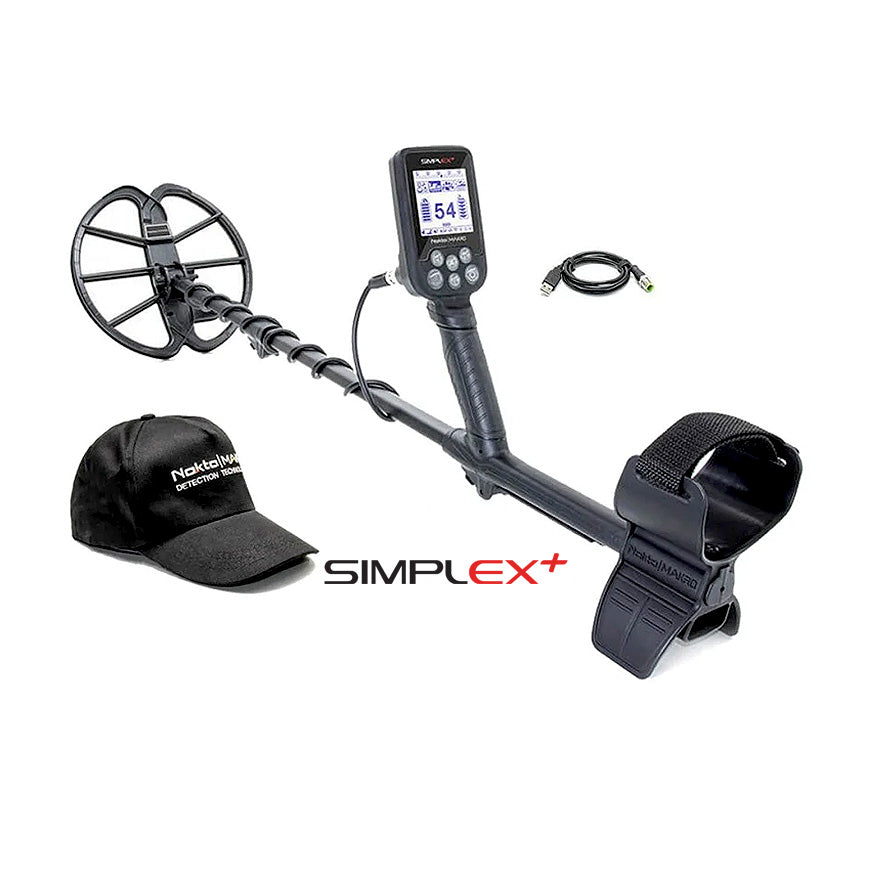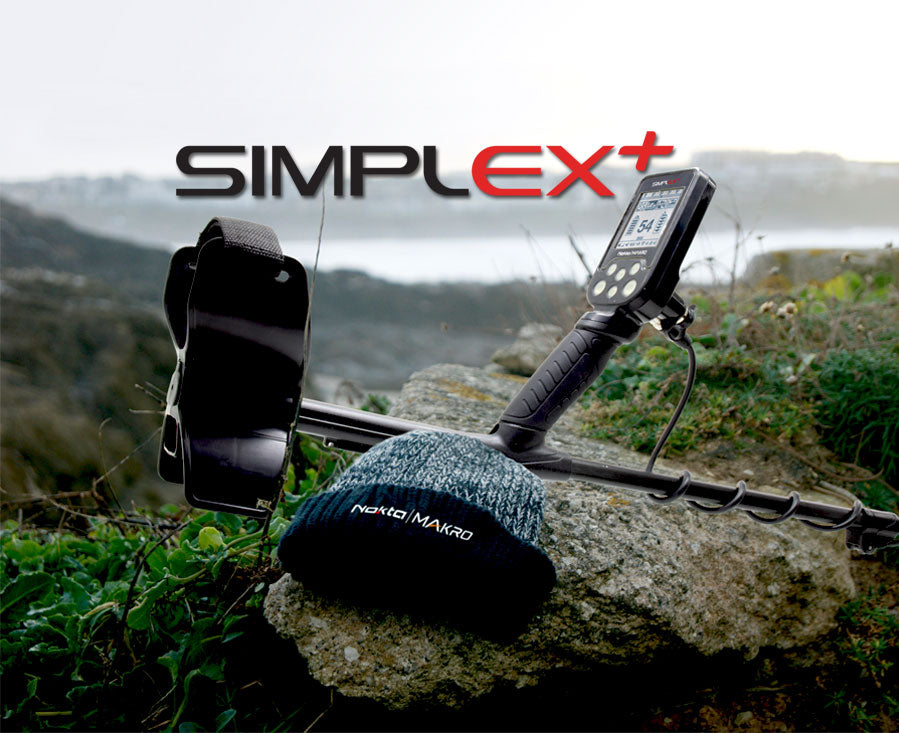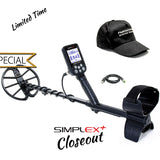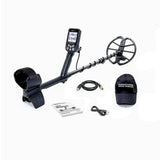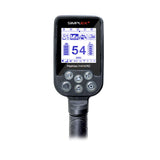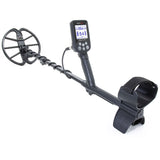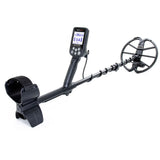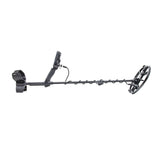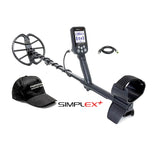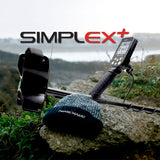 Nokta | Simplex+ Metal Detector Standard Pack | LMS Metal Detecting
$249.00
Regular price
$279.00
Manufacturer SKU 11000620
Nokta Detection Technologies Simplex+ Standard Pack Waterproof Metal Detector (CLOSEOUT)
Whether you are searching for coins, artifacts or jewelry on land or underwater, SIMPLEX+ is the most cost-effective yet durable detector featuring a modern and lightweight style.
This Simplex+ comes with a two year warranty and standard 11" DD coil. This standard package does not include headphones. Get outdoors and find your treasure!
Product Highlights:
Search Coil: 11" SP28 DD Coil

Construction: Waterproof up to 10ft or 3m Deep

Warranty: 2 Year Limited Warranty

Signal Types: Audio & Vibrational
Nokta | Simplex+ Metal Detector Standard Pack | LMS Metal Detecting
$249.00
Regular price
$279.00
Nokta Detection Technologies
Simplex + Overview
The Nokta Simplex+ Metal Detector is a user friendly detector that still carries all the high end features you could ever want. This detector is waterproof up to 10 feet so you can start sweeping the beach or shallow lakes and ponds as soon as you unbox it. With both vibrational and audio tone signals, you will never miss a treasure if you are searching in the water or on land.
This metal detector comes with the standard 11" DD coil. With 4 modes including All Metal, Park, Field and Beach, the Simplex+ is ready to go for the beginner detectorist and find some great relics or jewelry. You can also pick up the 9.5" x 5" SP24 search coil so you can maneuver around trashy beaches and cherry pick those treasures out of the sand.
Features
IP68: Fully submersible up to 3 meters (10 ft) and protected from total dust ingress.
Iron Volume: Turns off or adjusts the volume of the low iron tone.
Notch Discrimination: Discriminates Target IDs of unwanted metals.
Search Modes: All Metal / Field / Park / Beach
Built-in Wireless Module: Compatible with 2.4 GHz Nokta Green Edition Wireless Headphones.
Vibration: The SIMPLEX will vibrate upon detection of target! Ideal for the hearing-impaired users as well as for detection underwater.
Frequency Shift: Get rid of EMI easily by shifting the frequency in small increments.
Lighting for Night & Underwater Use: The SIMPLEX has it all. LCD Backlight, Keypad Backlight and LED Flashlight.
Retractable Shaft: Retracts down to 63 cm (25″). Great for easy transport, storage as well as diving!
Lightweight (1.3kg / 2.9Ibs): Well balanced, enjoy detecting for extended hours without fatigue.
Online Firmware Updates: Stay up to date with firmware updates (via USB on PC) and get the most out of your detector.
Built-in Lipo Battery: Easily charge it with an AC charger or a USB powerbank.
Factory Included Items
Nokta Simplex + Metal Detector
Waterproof DD Search Coil & Cover 28cm / 11" (SP28)
USB Charging & Data Cable
Nokta Cap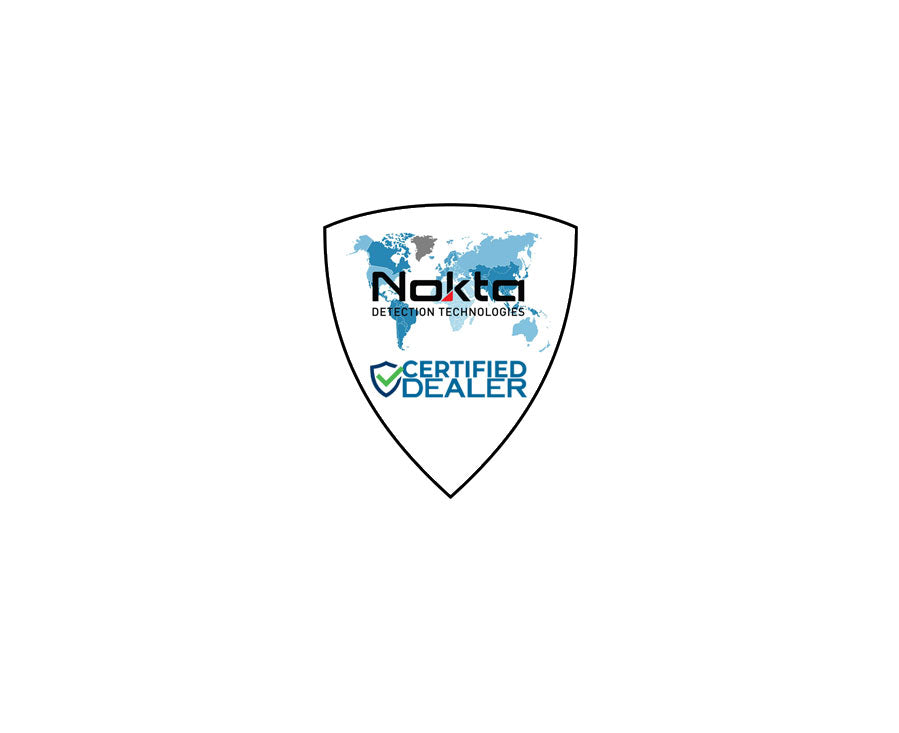 Specifications
Detector Type: All-Terrain
Manufacturer Nokta: SKU 11000620
Interchangeable Search Coil: Yes
Technology: VLF Single Frequency
Arm Rest: Fixed
Arm Rest Strap: Yes
Adjustable Shaft: Yes
Assembled Length Max: (in) 52
Assembled Length Min: (in) 25
Apps: No
GPS: No
Audio Tones: Yes
Depth Indication: Yes
Control Box Mount: Standard
Frequencies: 12kHz
Number of Frequencies: 1
Programmable Target Id: No
Target Id: Segments 0-99
Target Id: Yes
Threshold: Adjustable
Discrimination: Adjustable
Pinpoint Mode: Yes
Ground Balance Automatic, Manual
Vibration Mode: Yes
Search Modes: 5
Search Mode Types: All Metal, Beach, Field, Park, Pinpoint
Search Flashlight: Yes
Display Type: LCD
Backlit Display: Yes
Volume Control: Yes
Headphone Jack: 8 Pin
Wireless Headphones: 2.4 GHz Nokta Green Edition (NOT Included)
Interchangeable Headphones: Yes
Battery Type: Lithium Polymer
Battery Life: (hr) 12 Hours Depending on Settings
Waterproof: Yes
Rechargeable System: Yes
Warranty: 2 Year
See - frequently asked question

Are the wireless headphones included with this?

No, the Standard Package does not include the (WHP) 2.4 Green Edition Wireless Headphones. However, they are compatible with the Simplex + Standard Package if you wish to purchase them another time. You may also purchase the WHP Package that does included them… Thank you for your question.

Is there an available Manual for this detector?

When was the price increase on the Simplex +

There was a manufacture cost
increase placed in October 2022